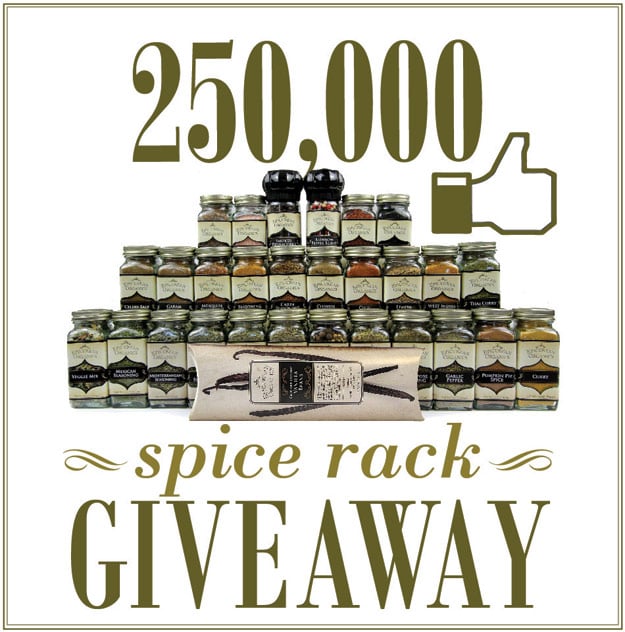 Wow…you folks are the best.
It was such a sweet surprise to find that we had reached 250,000 likes on Facebook today. We can't quite express the deep gratitude we feel for the amazing support you've given us over the years. To celebrate our big milestone, we're giving away an organic spice rack, just in time for your fall harvest feasts!

Visit us over on Facebook to find out how to enter to win this amazing collection of Epicurean Organics seasoning blends, salts, peppercorns, and whole vanilla beans !
The Prize!
The winner will be announced on October 1st!
Good luck!