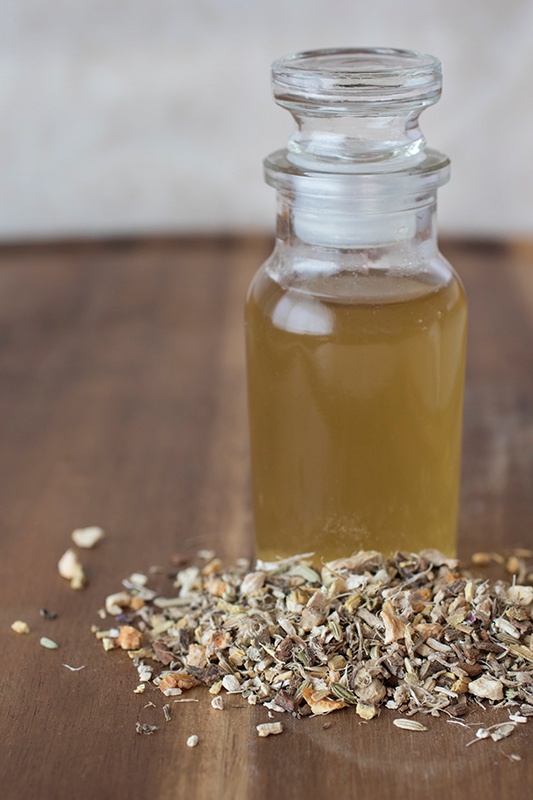 We've been crafting
herbal teas
for nearly 30 years, and
5th Chakra
has become one of our most beloved blends. Especially wonderful this time of year, the sweet citrus and warming spices combined with Echinacea for immune support* and soothing marshmallow root make this tea the perfect base for a seasonal syrup.
Let's make a batch to have on hand all season long. You can also create syrups at home using other tea blends. Some great choices would be Echinacea & Roots, Forests Tea, Happy Man Tea, Winter Spice Tea, or Holy Basil Chai. Imagine a beautiful little gift basket of freshly bottled herbal syrups to give to friends and family! Sweet holiday preparations...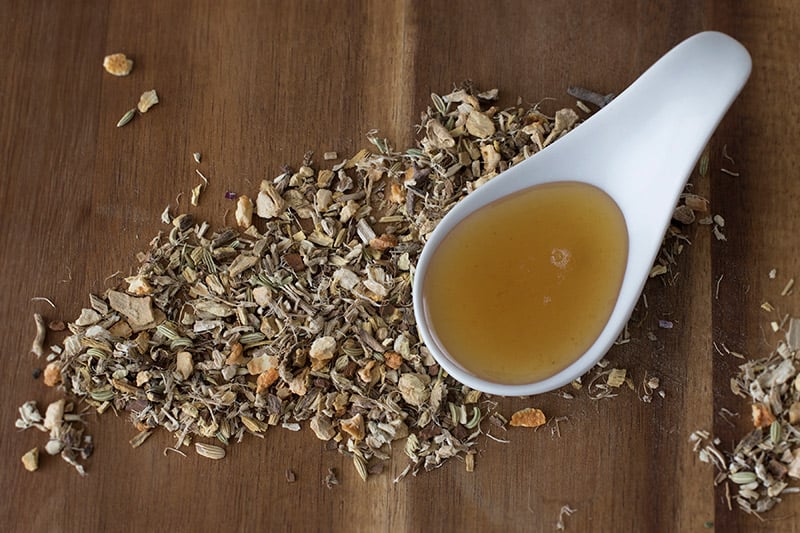 5th Chakra Syrup Recipe
Ingredients
Directions
1. Combine 1/2 cup of loose 5th Chakra tea with 1 quart cold water in a pot and bring to a boil.
2. Reduce heat and allow to simmer for 30 minutes.
3. Strain the tea and measure the liquid.
4. Add an equal amount of honey.
5. Gently heat for a few minutes until well combined. Do not boil!
6. Add brandy or tincture to give a boost and extend shelf life. Label and keep refrigerated.
To learn more about making herbal syrups with a variety of herbs (leaf, flower, root, bark, or berry) read our post: Herbal Infusions, Tea, Decoctions, and Syrups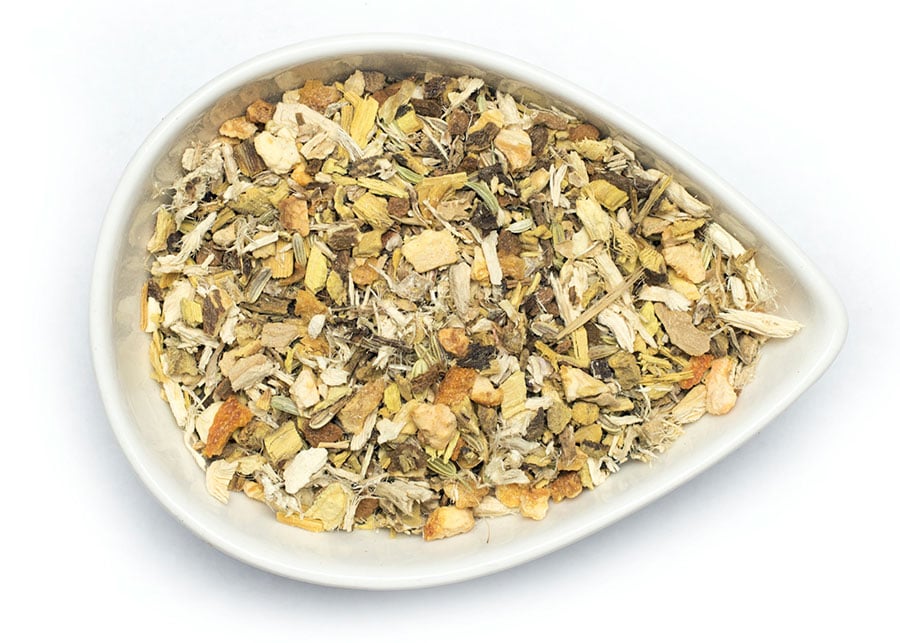 * For educational purposes only. This information has not been evaluated by the Food and Drug Administration. This information is not intended to diagnose, treat, cure, or prevent any disease.