While looking forward to a fresh new year, it's important to take a moment to reflect on the past and the lessons learned along the way. We had a blast creating a variety of botanically inspired recipes for you, from natural body care formulations to herbal remedies that will keep you well all year long. Here are seven selections from 2018 that really stood out: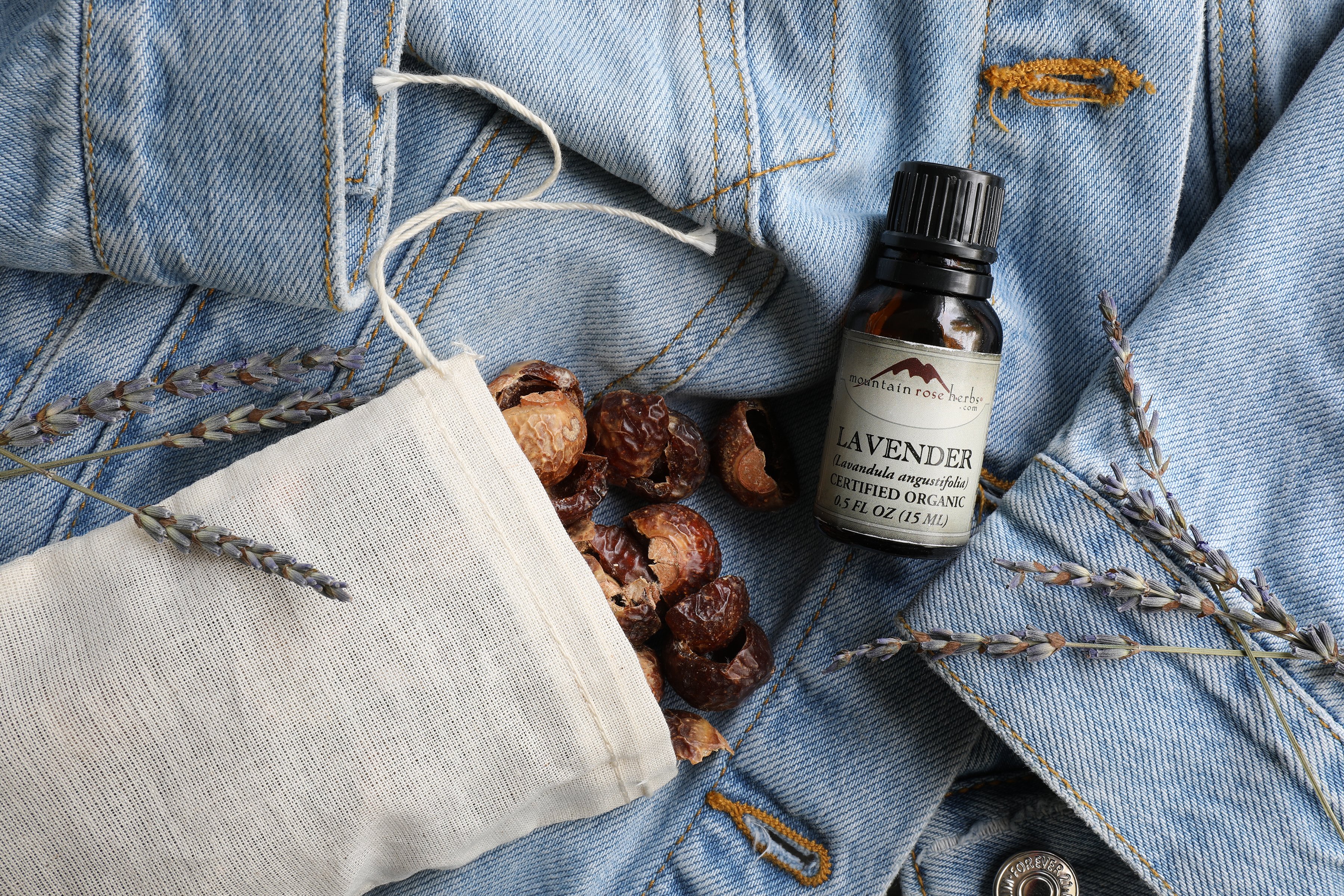 Soap nuts are a cost-effective, natural way to get your laundry clean. Plus, these little berries' cleansing power is gentle enough for trouble skin, people with chemical sensitivities, or to get grime out of your little ones' diapers, clothes, and bedding.

Store-bought vermouth is often cloying, tending to finish your drink with a synthetic, floral aftertaste. Luckily, it's easy to up your cocktail game by crafting your own bitter beverage that's infused with organic herbs like wormwood and gentian root. With these recipes, you can make sweet or dry vermouth in a snap with our quick method, or take your time with our slower, more traditional method.

Let these four uplifting scents bring you back to summertime. Enjoy vibrant essential oils blended with luscious organic jojoba oil and dispensed in our popular and oh-so-convenient roll-top glass bottles.

Ayurveda is an ancient health philosophy that originated on the Indian subcontinent. Now used worldwide as a form of alternative medicine, the word "Ayurveda" roughly translates to "knowledge of life." Its holistic approach to the body, mind, and soul aims to enhance wellness and restore balance through lifestyle changes, herbal remedies, and other treatments. This face mask, based on that wisdom, is incredibly easy to make and quick to take effect!

These eco-friendly and cost-effective wraps are a kitchen game changer! Not only do they cover a bowl or platter, but they're also great for wrapping up anything you'd use plastic wrap for (like a half piece of fruit or a sandwich), or as a lid for a nourishing herbal infusion.

These tasty treats combine organic dark chocolate, nut butter, and adaptogenic ashwagandha powder to keep you focused and energized at the office or on the go. They have the texture of cookie dough, the kick of chai-inspired spices, and taste of chocolate that's hard to resist!
Making your own soap from scratch is a fun way to express your creativity while crafting something that's useful and beneficial for your skin. By following this simple recipe, you can make basic unscented bars of soap, or customize them by adding organic herbs, flowers, essential oils, and other skin-loving ingredients.
LOOKING FOR MORE GREAT RESOURCES?
You might also be interested in: