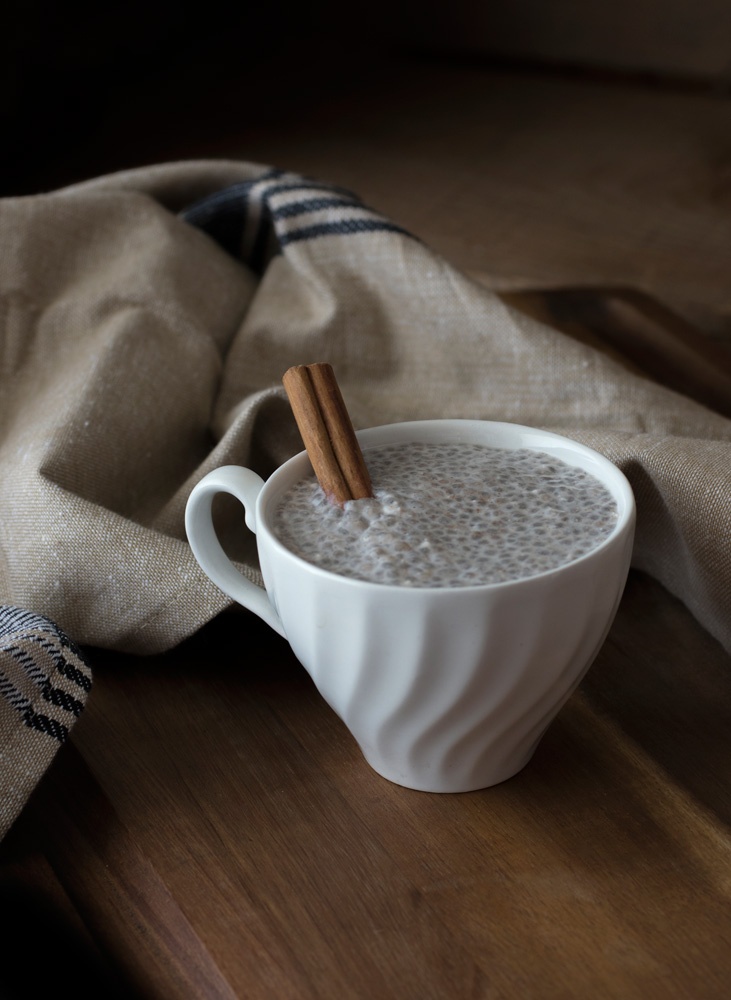 Are you looking for a super healthful treat that's also decadent and satisfying? Maybe a dessert option that will be adored by all of your vegan, paleo, gluten-free, and sweet-tooth loving friends? Well, this might just be the one!
I love pudding, especially tapioca-style, but can definitely do without the loads of sugar, eggs, and dairy found in classic recipes. With creamy coconut milk, fragrant chai spices, a spot of honey, and that luscious texture from chia seeds, this recipe has become a fast favorite. Super easy to whip up, it's a great holiday party option too. Feel free to experiment with other flavor combinations that strike your fancy!
Coconut & Chai Spice Chia Pudding Recipe
Ingredients
Directions
Whisk water and coconut milk together until well combined.
Stir in the powdered spices, vanilla extract, and honey.
Mix the chia seeds into the liquid and let stand for 1 hour.
Stir again and refrigerate overnight.
Spoon into cups and sprinkle with shredded coconut flakes before serving.


Looking for another Delicious Vegan Recipe?