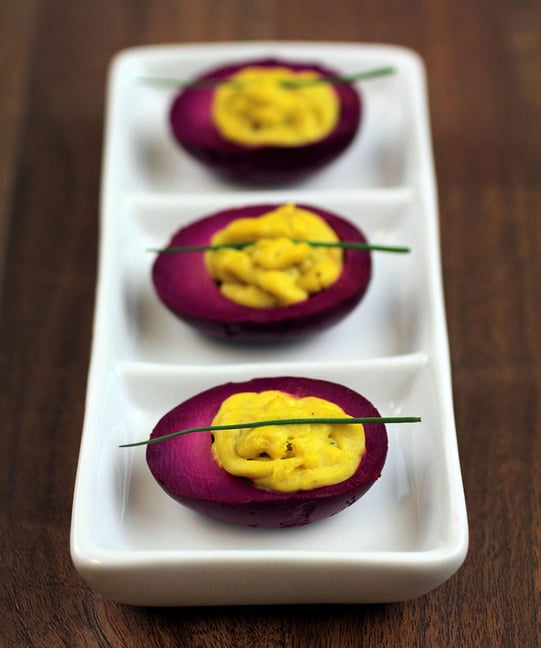 Packed with protein, eggs are a delightfully versatile food. And most importantly, they taste great with many different kinds of herbs! This is a simple, beautiful recipe to brighten up a table and satisfy the tastebuds. The sweet and spicy beet brine imparts a gorgeous shade of magenta while the creamy curried yolk filling brings a pop of gold to the plate. Show up to the potluck with these beauties and have the best tasting, prettiest plate on the table!
Pickled Curry Deviled Eggs
Pickling Ingredients
2 cups water
1 cup organic white vinegar
3 small organic beets, washed and sliced
1 organic shallot, roughly chopped
2 tsp organic sugar
½ tsp organic fenugreek seed
6 hard boiled local organic eggs, peeled
Filling Ingredients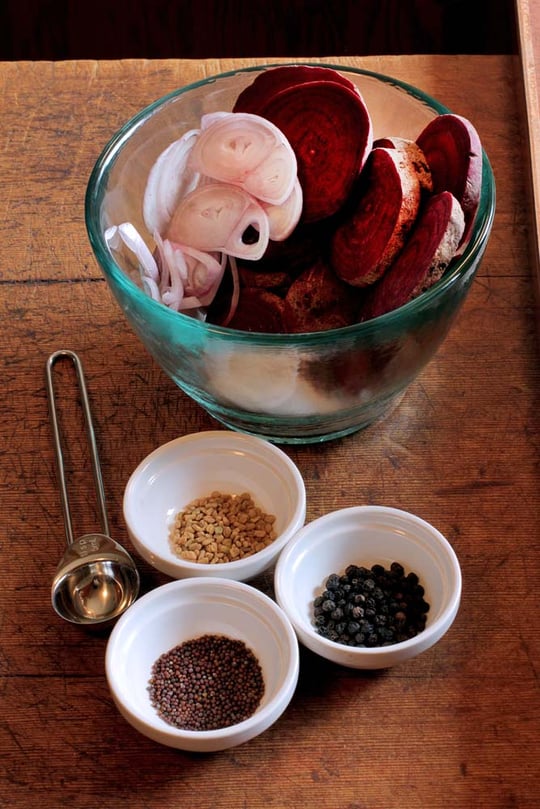 Directions
Combine all of the pickling ingredients (except for the eggs) in a medium saucepan.
Bring to a boil and then simmer on low for 10 minutes.
Allow the brine to cool slightly and then add the peeled hard boiled eggs. Use the beet slices to submerge the eggs in the brine.
Let the eggs marinate for at least two hours in the fridge or overnight.
Remove the eggs from the brine and slice them in half lengthwise. Remove the yolks and in a separate bowl mash them together with mayo, Dijon mustard, curry powder, and a touch of salt and pepper to taste.
Spoon the yolk filling into the eggs and then garnish with fresh cilantro and a dusting of curry powder.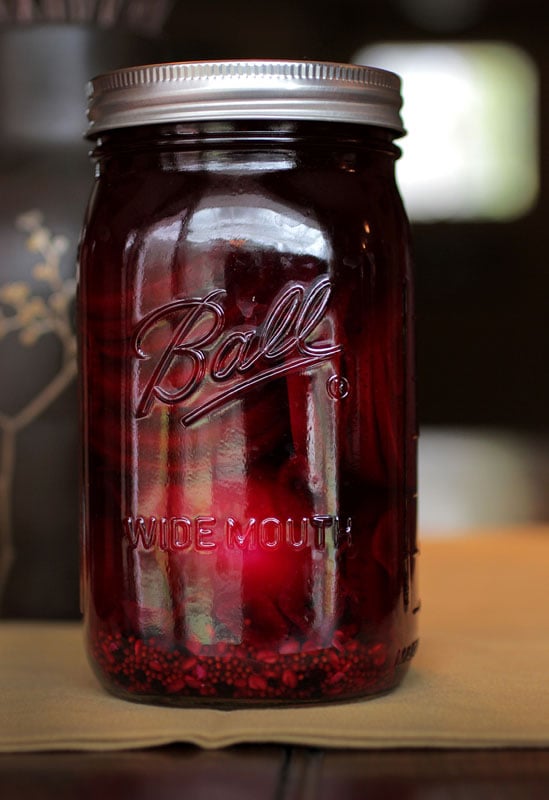 Enjoy!