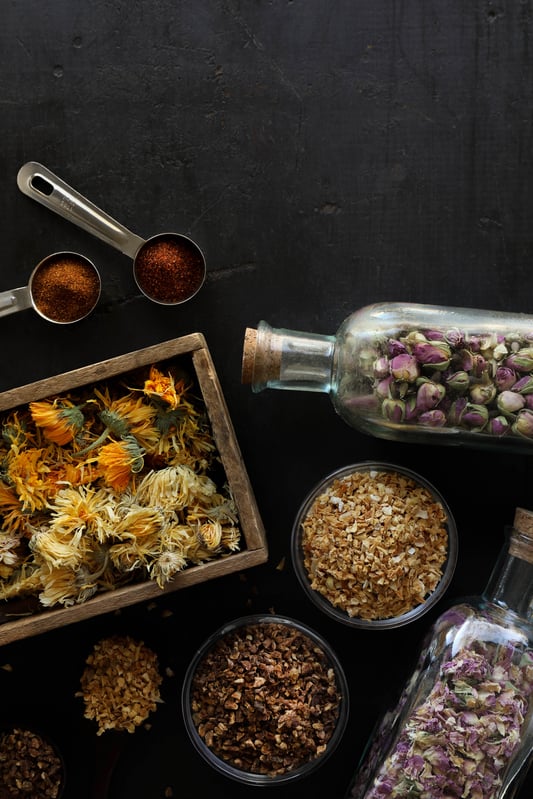 Over our 30+ years of business, we've helped literally tons of botanicals find their way onto our customers' shelves. We always strive to provide consistent quality in our herbal offerings, but when it comes to superficial characteristics, Mother Nature often likes to put her own unique touches on each batch, which can result in some perceptible variation from one order to the next. However, you can trust that here at Mountain Rose Herbs, we're always going the extra mile to make sure your ingredients are of the best possible quality, regardless of any apparent differences.
Why Do My Herbs Look Different?
There are a variety of reasons you may find slight differences in the look, size, and aroma of your beloved botanicals. Here are some of the most common ones:

Weather & Climate
The natural world is in constant flux. We can feel the effects of many of the changes our climate is experiencing in a variety of ways, from unusual weather patterns to extreme events like droughts, floods, and fires. These changes directly impact our community's ecology, and they also affect the ecology of the precious botanicals we source from our organic farms around the world. (Weather events are also a major reason there may be a shortage of a given botanical from time to time.)
Farm Location
In order to make your favorite herbal goodies available for as much of the year as possible, we often source the same botanical from multiple farms across a region, or even across the world. And, as any plant person will tell you, the conditions in which a crop is grown will most certainly impact its final form. The unique characteristics of each farm, including its soil composition, altitude, aspect/sun exposure, and humidity (just to name a few), all leave their marks on the ingredients we bring from the fields to your apothecary.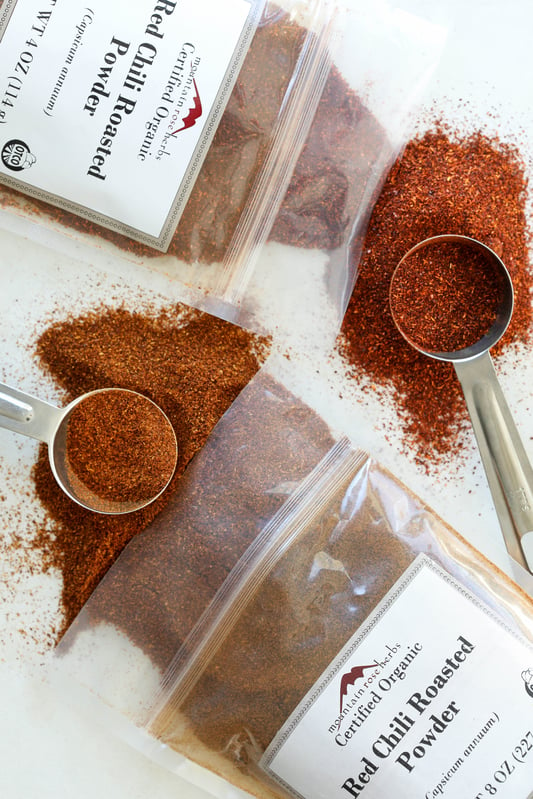 Species Swaps
In addition to variation between plants of the exact same identity, in some instances, we may offer different species of an herb under the same common name. Such switches are ONLY offered when there is a general consensus in the herbalism community that the different plant varietals in question can be used interchangeably without significant impacts on finished herbal preparations. Potential food product substitutions are assessed based on thorough research conducted by our Quality Control, Regulatory, and Products departments, and for our supplement line, we offer only botanicals listed in Herbs of Commerce, which is published by the American Herbal Products Association (AHPA). You can consult the product description of any botanical you are considering for the precise botanical name of the harvest being offered at your time of purchase.
For example, the elder berries our customers enjoy have sometimes been of the variety Sambucus nigra, and at other times, Sambucus ebulus. While the fruits from these two kinds of elder may produce syrups and preparations with some slight differences in taste or appearance, you could see variances just as wide between different harvests of the same variety grown on different farms or during different seasons. In essence, a berry by either of these names will do the job!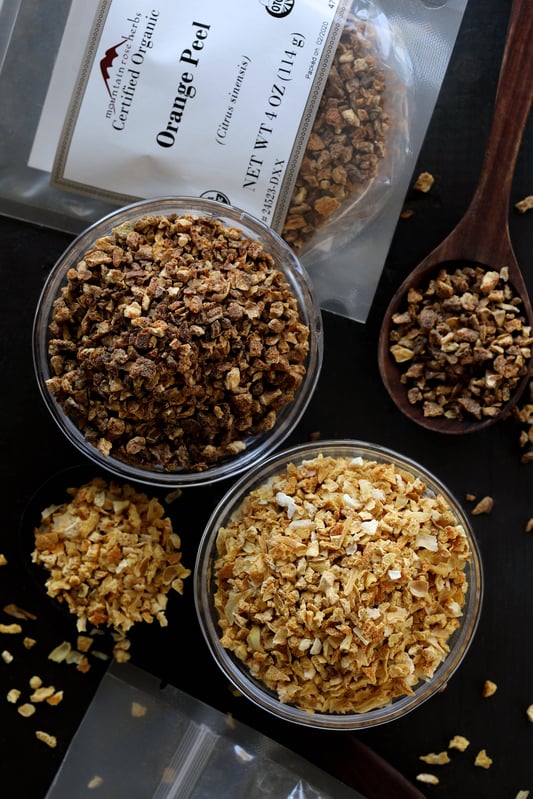 Are My Herbs as Effective?
We all know the saying, "beauty is only skin (or leaf, or bark, or root) deep," and this can certainly apply to our herbal allies as well. Perhaps your elder berries seem slightly smaller than the last batch, or maybe your rose buds aren't fully closed or a different shade of pink than you remember. Rest assured, there's likely no cause for concern!
Our partner farmers around the world have decades upon decades of agricultural experience, and in many cases, that experience is focused on a single herb per farm. Using that knowledge, our farmers have a keen sense of how to care for their crops during shifting weather patterns and when to harvest them for optimal quality.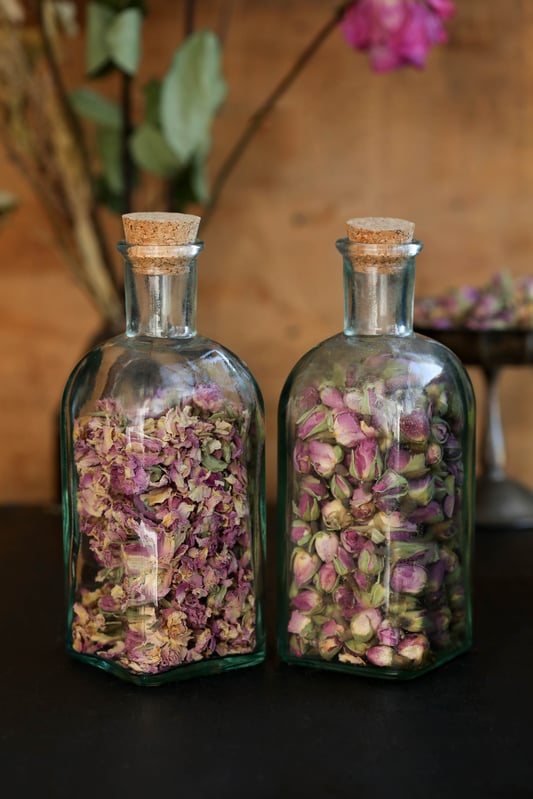 Not long after harvesting and drying, these herbs arrive at our facilities in Eugene, Oregon, where our Quality Control Team gathers for initial rounds of organoleptic analysis. This testing method relies on the trained senses of our professional team, each member of which takes part in the evaluation process by noting the size, coloration, aroma, and taste of the samples we receive. This and other tests help us to determine if the harvest was of the quality that we wish to provide our customers, and a rejected sample will be sent back. Because of this testing, approval of these herbs means they're fit for use in your homemade tea blends, culinary creations, and wellness products.
Even after initial organoleptic testing, our Quality Control Team will continue the evaluation process by verifying the species of the botanical and (when appropriate) ensuring that there are no additives, pesticides, or heavy metals present. This additional testing ensures that your products are safe to use and will continue to provide the same herbal effectiveness that you rely on when using our herbs in your creations.
Want to Learn More About Our Quality Control Process?
You might also enjoy: