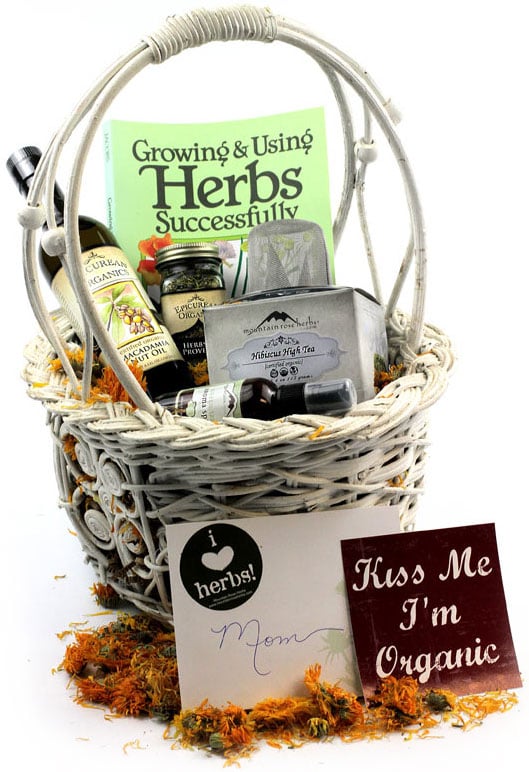 Where would we be without mothers, moms, grandmothers, aunts, and strong female mentors?
Whatever the original purpose of Mother's Day, for me, it is an opportunity to honor and be honored—to extend sweet gestures of appreciation to the women in my life who have guided and inspired. As a mother of adult kids, I cherish not-so-long-ago memories of hand-drawn cards, hand-picked bouquets of sweaty dandelion flowers, and messy homemade breakfasts. Now, my kids get together with some of their friends and partners every year and host a brunch for several of us "moms"—we enjoy sharing the day with others and reminding ourselves that it takes a community of strong female role models to nurture the future.
Maybe you're looking for the perfect gift to honor Mom this May, or you might want to create something truly personal for those you claim as Mother figures in your life? Whoever she may be, we've put together an inspiring herbal gift guide to suit every sort of mom…
Our Picks For...

The Outdoorswoman



The hiking, gardening, sporty, and rugged mom might be happier with gifts supporting her life-on-the-go than a bouquet of flowers. How about our Tea-to-Go glass tea infuser and some of her favorite nourishing herbal tea?
Our Joint Care extract and Arnica & St. John's Massage Oil can help soothe tired muscles after a day of strenuous exercise and Zinc Sunstick will keep her skin healthy and happy no matter where she might wander.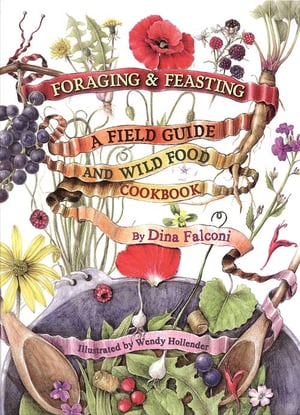 If she's up for an herbal adventure, perhaps Foraging and Feasting—a field guide and wild food cookbook by Dina Falconi might inspire her!
The New Mom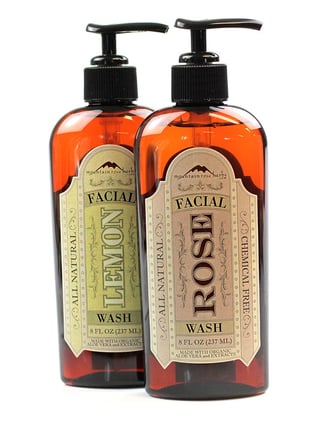 New moms need extra pampering and some gentle reminders that self-care is as important as infant care! Our Nurse-Me Rhyme tea is a delicious, caffeine free combination of certified organic herbs to support breastfeeding mothers - and what could be easier than making a cup with one of these quick to clean Celestial Tea Strainers?
Our Green Tara Aroma Spray is an uplifting body mist or room spray created to promote calm, comfort and emotional balance and this delicious lightly-floral scent will surround a new mom with mellow garden aromas. Our gentle Rose and Lemon Facial Washes are another soothing gift—we create them ourselves in our kitchen from organic ingredients. With all this gentle care, the mother of a wee one may just be ready for anything!
Perhaps the new mom on your Mother's Day list would love some homemade body care creations? Check out all of the adaptable recipes for lip balm, perfume, body scrubs, and more from this sun-inspired blog post. Your special touches are the perfect way to send care and comfort when it may be most needed!
The Mom Who's Desperately-in-Need-of-a-Spa-Day





While a weekend away at a luxurious spa would be wonderful, it just might not be in the budget (money or time-wise). Fortunately, you can put together a nurturing spa-in-a-basket for the nurturer in your life.
Our organic Cleansing Grains can be used to exfoliate, while the Wild Rose Oil and Wild Rose Facial Toner will leave Mom's face feeling pampered and restored. This homemade Vanilla Mint Honey Scrub smells amazing and is an all-natural way to polish and moisturize, leaving Mom's skin soft and happy. Follow the scrub and soak with one of our delectable therapeutic massage oils like Autumn Moon, Goddess Dreams, or Rose Moon for the ultimate regeneration.
A little aromatherapy goes a long way and the Classic Essential Oil Kit pairs nicely with a diffuser so Mom can fill the air with scents that soothe.
Our certified organic Easy Day tea is the perfect hydrating beverage for a home spa day - delicious served up hot or cold - and flavored with sunny hints of berry and mint.
The Foodie



If your mother shines in the kitchen, why not spare her searching for the finest organic and Fair Trade ingredients and put together a collection tailored to the recipes she loves? The Epicurean Organics line of seasoning blends, peppercorns, salts, and culinary oils is created to inspire and satisfy the home cook who wants organic, high quality, and delicious—all at a reasonable price.
You might consider adding some organic vanilla beans or make your own vanilla extract by pouring 1 pint of vodka or brandy over 3 chopped vanilla pods in a clean jar, covering, and allow to infuse for several weeks. Shake the mixture daily to help thoroughly infuse the flavors. Our organic Saffron, Nutmeg, and other baking spices would be welcome additions to the foodie basket too.
If you really want to add a homespun spicy touch, why not create custom-made spice jars for your favorite mom—whether tucked into cork-topped glass spice jars or our super convenient stacking spice jars, you can choose the fresh, organic, bulk herbs you know she'll use and enjoy. Toss in one of our favorite books, The Herbal Kitchen by Kami McBride and you've got a gift basket to please the most discernible foodie palate!
The Bookworm





What can you do for the mom who never has too many books - just too few book shelves? Add a few new titles to her collection like Homegrown Herbs, 21st Century Herbalists, Herbal Healing for Women, Sacred and Herbal Healing Beers, Herbs for Natural Beauty, or Aromatherapy: A Complete Guide to the Healing Art.
You can also gift some cozy additions to her reading nook. Pure beeswax candles will produce a warm, comforting glow for hours of toxic-free light. Plus, what's an afternoon spent enjoying a new book without a cup of tea? One of our favorite teas to read by is our Memory Zest herbal tea - full of delicious "brain" herbs to help with alertness. Tuck all those great reads into one of our Support Organic Agriculture messenger bags and Mom can take her library on the go!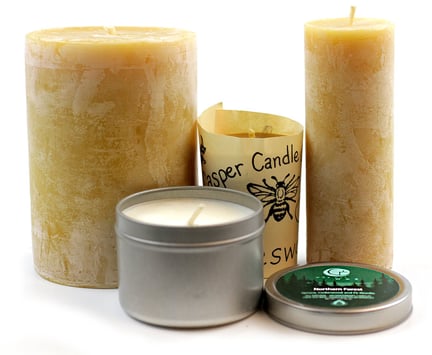 Gift Certificates

Since our moms, aunts, grandmothers, and wise women mentors have helped shape and guide us, we honor them by celebrating their individuality!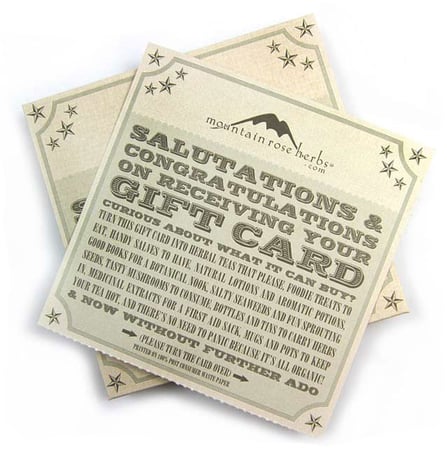 Here are some more Mother's Day inspirations:

10 Quick and Easy Herbal Gift Ideas
Happy Mother's Day Planning!