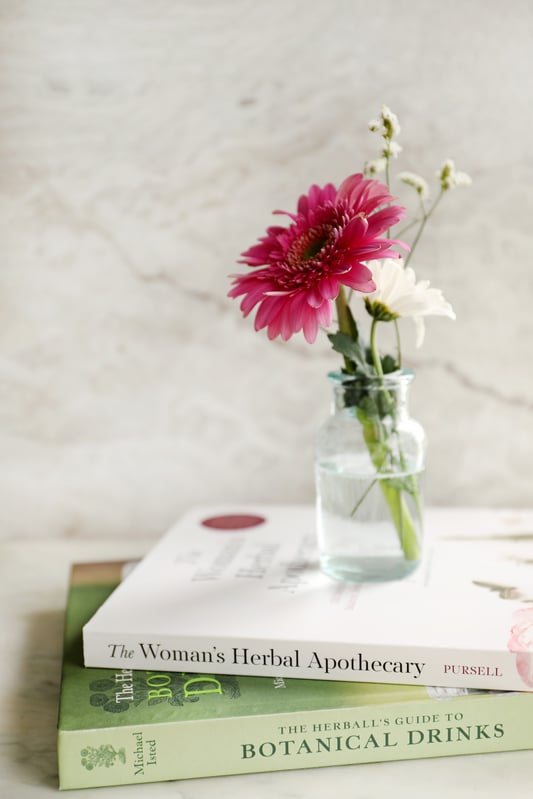 Here at Mountain Rose Herbs, we understand that the modern commercialization of Mother's Day sometimes makes it easy to forget that this holiday is rooted in age-old celebrations from around the world. One of the most ancient "mother holidays" was a festival held by the Greeks in honor of Rhea, the mother of the gods. At dawn, people made offerings of cakes, drinks, and flowers in her honor. Other celebrations, like the sixteenth century "Mothering Sunday," evolved over the centuries to become a day in which grown children visited home and little ones picked flowers for their mothers. Sounds familiar, doesn't it?
But many of these sweet customs had begun to fade by 1907. That's when Anna Jarvis brought together a small group of friends in her West Virginia home to commemorate her mother, who had been a peace activist and caregiver during the Civil War and who had been active in creating work clubs to address public health issues that contributed to the high mortality rate of children. Anna wanted to create a day that would center around continuing her mother's good work and which would also honor all mothers. In 1908, she persuaded her mother's church in Grafton, West Virginia to celebrate the first U.S. Mother's Day on the anniversary of her mother's death, the second Sunday in May. It was a day set aside not only to celebrate mothers, but also to remember the works of those involved in peacemaking, reconciliation, and social action. By 1911, Mother's Day was celebrated in almost every state. In 1914, President Woodrow Wilson made it a national holiday.
It's in the spirit of Anna Jarvis that we have created this Mother's Day gift guide. Anna wanted people to put thought, time, and energy into honoring the women who have shaped our world, who have had our backs, who have been peacemakers in our lives, who have stood between us and hardship, and who have helped us find reconciliation when we need it and the courage to act when necessary.
What's the best way to celebrate the mother figures in your life? Only you know, but we've got some ideas that will help you find or make the perfect gift, with this caveat: the best recognition is often your time and love.
Here are our picks for the special women in your life!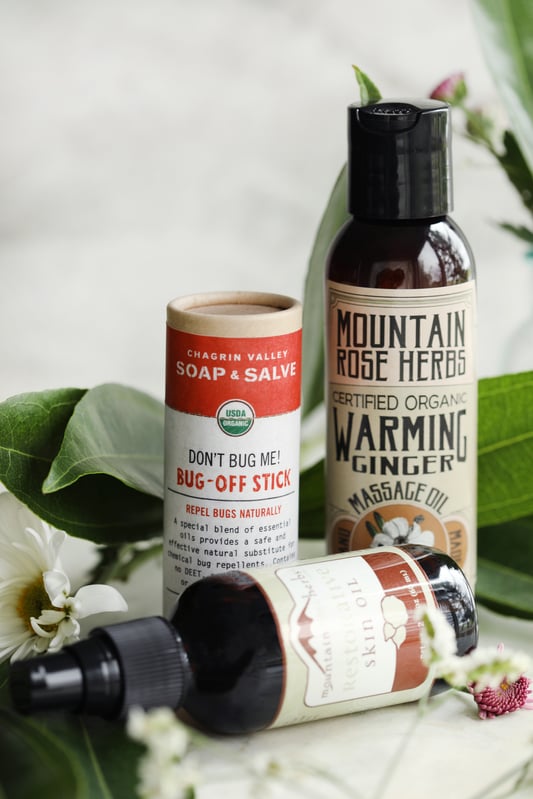 Gifts for Green Thumb, Active & Outdoorsy Moms
Whether she's a gardener, forager, rugby powerhouse, marathon winner, or mountain wanderer, honor your favorite outdoorswoman's lifestyle by helping her do more of what she loves best!
If her happy place is in the garden, how about providing seeds and some of your time to help her plant a garden that will always remind her of your day together? Consider an aromatherapy or medicinal garden, or perhaps a patch of flowers to bring in beneficial pollinators like honeybees and butterflies.
Or maybe a family hike is in order? Brew up a beautiful pot of organic tea, pour it into our stainless steel and bamboo or glass tea tumblers (also great for taking fruit-infused waters on the go!) and head out on her favorite trail. (If your trek takes you into mosquito country, be sure to bring a Bug-Off Stick to repel pests so she doesn't get eaten alive.)
To help her recover after all that outdoor work or play, wrap up a package of Restorative Skin Oil and Warming Ginger Massage Oil for the perfect end to a perfect day.
Gifts for New Moms
In many cases, new mothers just need someone to watch the baby so they can take a much-needed nap, or someone who would be willing to do a couple loads of laundry or get the dishes into the dishwasher. With a new infant in the house, work truly is love made visible (as Kahil Gibran said), so if you have time to spare this Mother's Day, it may be the very best gift you can give!
While you're at it (or if you can't be there in person), you can help your favorite new mama enjoy her time with her little one even more with a few natural gifts for mom and baby. For instance, having one of our bamboo tea tumblers close at hand while feeding baby will allow her to enjoy the beauty of motherhood while sipping some hot, delicious Nurse-Me Rhyme Tea (without worrying about spills!).
Also, Rosemary Gladstar's Herbs for Children's Health, combined with some relaxing baby bath herbs, makes for a heartfelt gift for new parents.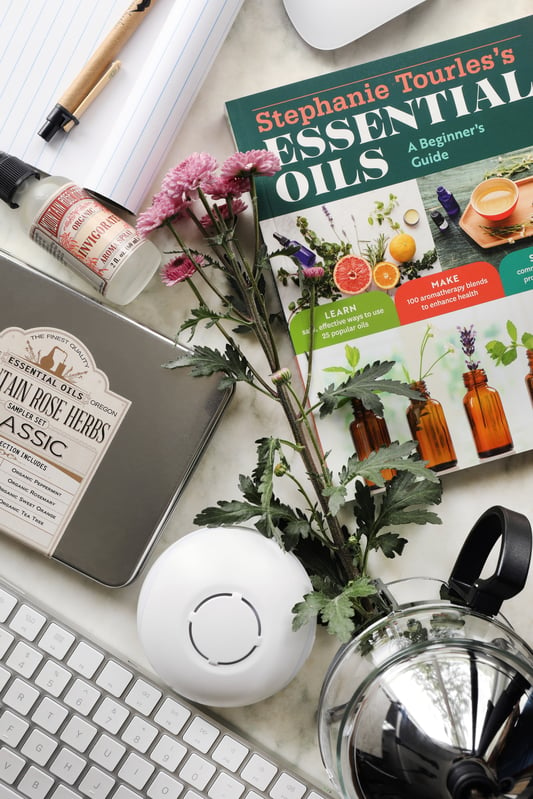 Gifts for Busy & Working Moms
We all know women who work extraordinarily hard day-in and day-out at the home or commuter office while also raising families and doing remarkable community work. Mother's Day is a perfect opportunity to recognize and honor the hardworking, go-go-go women you love most.
Sometimes it's the little things that make all the difference in breaking up a long work day. You can help her hit the ground running with a gift of our organic Invigorate Aroma Spray, a natural body and home fragrance designed to inspire and energize. It comes in a 2-ounce bottle with a mister, so she can easily take it with her for a morning wake-up or an afternoon pick-me-up.
If she works at a desk, a single-serving glass tea carafe with some of her favorite tea is a beautiful gift that will help her feel loved and supported every time she sips a cup throughout the day. Similarly, if she has her own work space, a mini aromatherapy diffuser and set of pure essential oils will go a long way toward helping her maintain her "zen" at work for peak productivity. Essential Oils: A Beginner's Guide by Stephanie Tourles, and a Classic Essential Oil Kit make for an excellent combination for people new to aromatherapy.
Gifts for Home Chefs & Foodie Moms
How can you not love a great cook? For that mother figure who graciously feeds and nurtures us from her kitchen, we are eternally grateful! A wonderful way to show thanks this Mother's Day is to get into the kitchen with your favorite foodie—it's a perfect opportunity for a DIY day. Create herb-infused culinary oils, vinegars, or honeys together. She'll think about you every time she uses the concoction in the future. Or, show up with a package of pungent and vibrant organic herbs and spices for future projects and win the Mother's Day best-gift-ever prize!
Gifts for Book-Loving Moms
For the book lover who turns the pages of your heart, we highly recommend The Woman's Herbal Apothecary by naturopathic physician and licensed acupuncturist, JJ Purcell. Written to be inclusive of all women as well as those who don't fall within the gender binary, this book is a powerful self-care tool that contains 200 recipes and useful information on how to use herbs, basic herbal preparations, herbal action terms, and commonly utilized herbs, as well as the author's sharp insights on self-care practices. It covers the major life stages and transitions common to women.
We're also giving rave reviews this year to The Herball's Guide to Botanical Drinks by herbalist, nutritionist, aromatherapist, and drinks specialist, Michael Isted. Not only is it a profoundly useful book for plant lovers, foragers, fermenters, brewers, and herbalists—explaining how to use the alchemy of plants to create naturally healthful drinks to restore, relax, and revive—it's also full of beautiful photos! What more could a book lover want?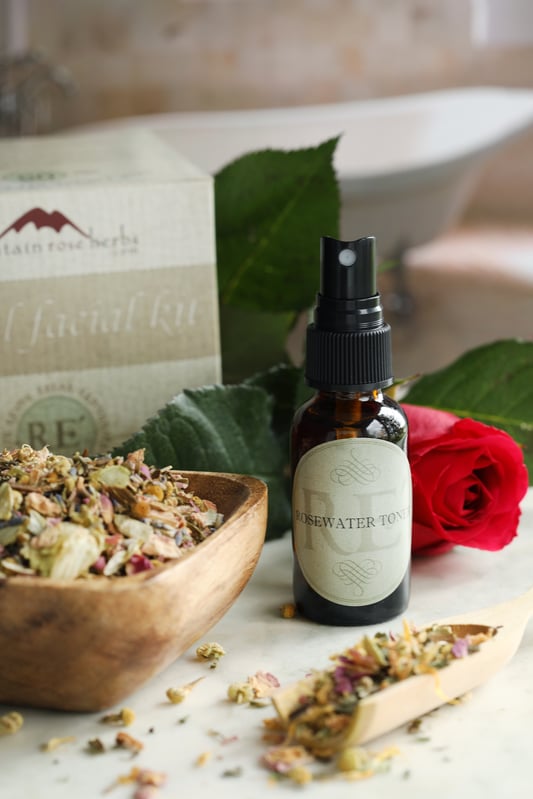 Gifts for Moms Who Enjoy Being Pampered
It's often hard for women to carve out time for relaxation in this busy modern world, so putting together a home spa day is a fantastic and much needed gift for those who tend to find time to take care of everyone but themselves.
Start by setting the "spa mood." An essential oil diffuser and a special oil set will give any space the perfect aroma to encourage relaxation. To top off the ambiance, have a lovely classic glass teapot at hand filled with a favorite tea, which is as beautiful as it is delicious. Then it's time for an herbal facial kit and a hot soak with relaxing bath herbs, followed by a refreshing spritz of organic rose hydrosol.
Thanks to all the unique, amazing mothers, grandmothers, aunts, and mentors who make our lives full and happy!
Need a Gift for a Hard-to-Shop-for Mom?
You might also enjoy: