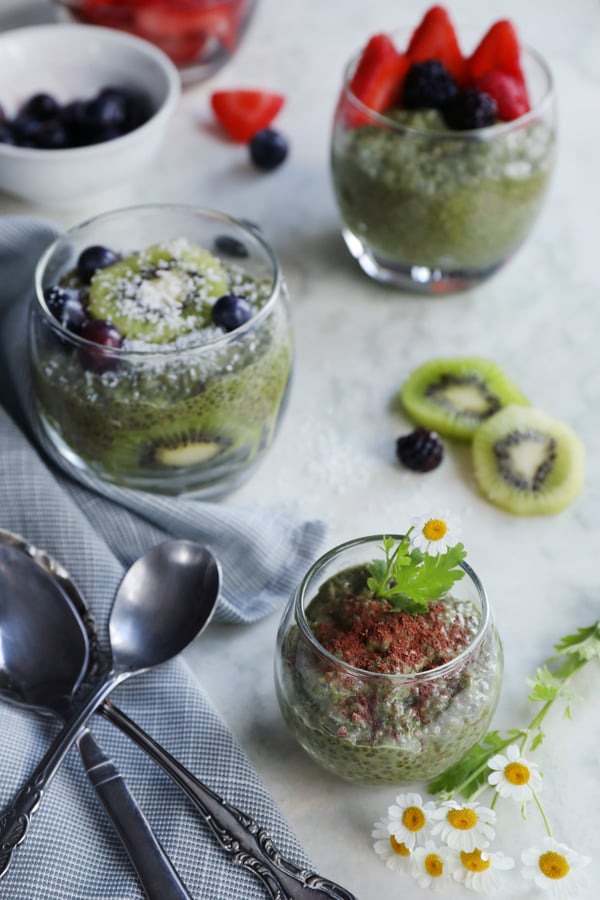 Matcha is all the rage these days—and for good reason! It's delicious of course, and it's also famous for its healthful properties. Matcha tea contains catechins, a type of phenolic compound that has abundant antioxidant activity. One of the catechins found in matcha, epigallocatechin-3-gallate (EGCG), has been found to be an especially powerful antioxidant. The preferred office beverage around Mountain Rose Herbs as of late has been a coconut milk matcha latte with a touch of honey. Matcha shouldn't be restricted to just tasty drinks, though, as it has quite the culinary versatility as well.
Our team loves exploring and enjoying matcha in all its many forms, and we've built up quite the recipe bank to prove it! In addition to modern and traditional matcha tea preparations, I've had the pleasure of trying Tim's no-bake matcha cheesecake, as well as Kiley's matcha ice cream and her matcha shortbread cookies. However, when reviewing our list of edible matcha creations, I noticed a distinctively dessert-centric pattern across the list, so I thought I'd try my hand at bringing this healthy ingredient to the breakfast table (but not in a tea cup!).
While matcha is currently experiencing a boost in popularity, chia seed has long been known as a nutritional powerhouse and demulcent, though not a very flavorful one, making it an ideal carrier for matcha's fresh, bright flavor. Enjoy this stimulating and nutritive light meal for breakfast, and brave the day!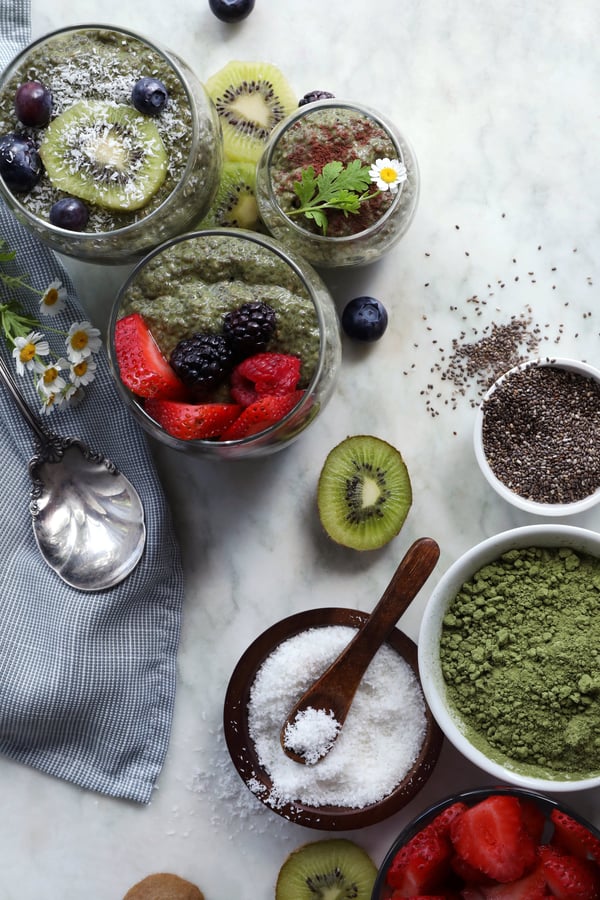 Dairy-Free Matcha Chia Pudding Recipe
Makes about 4 cups.
Ingredients
Directions
With a whisk or blender, combine coconut milk, matcha, and maple syrup until smooth (warming milk slightly can help reduce clumping).
Transfer liquid into a 26 oz. pantry jar and stir in the chia seeds, making sure they're well distributed throughout.
Top pudding with fresh fruit, shredded organic coconut, or organic roasted cacao powder.
Refrigerate for a few hours or overnight.
Want More Vegan Eats for Breakfast or Snacking?
You might also enjoy: