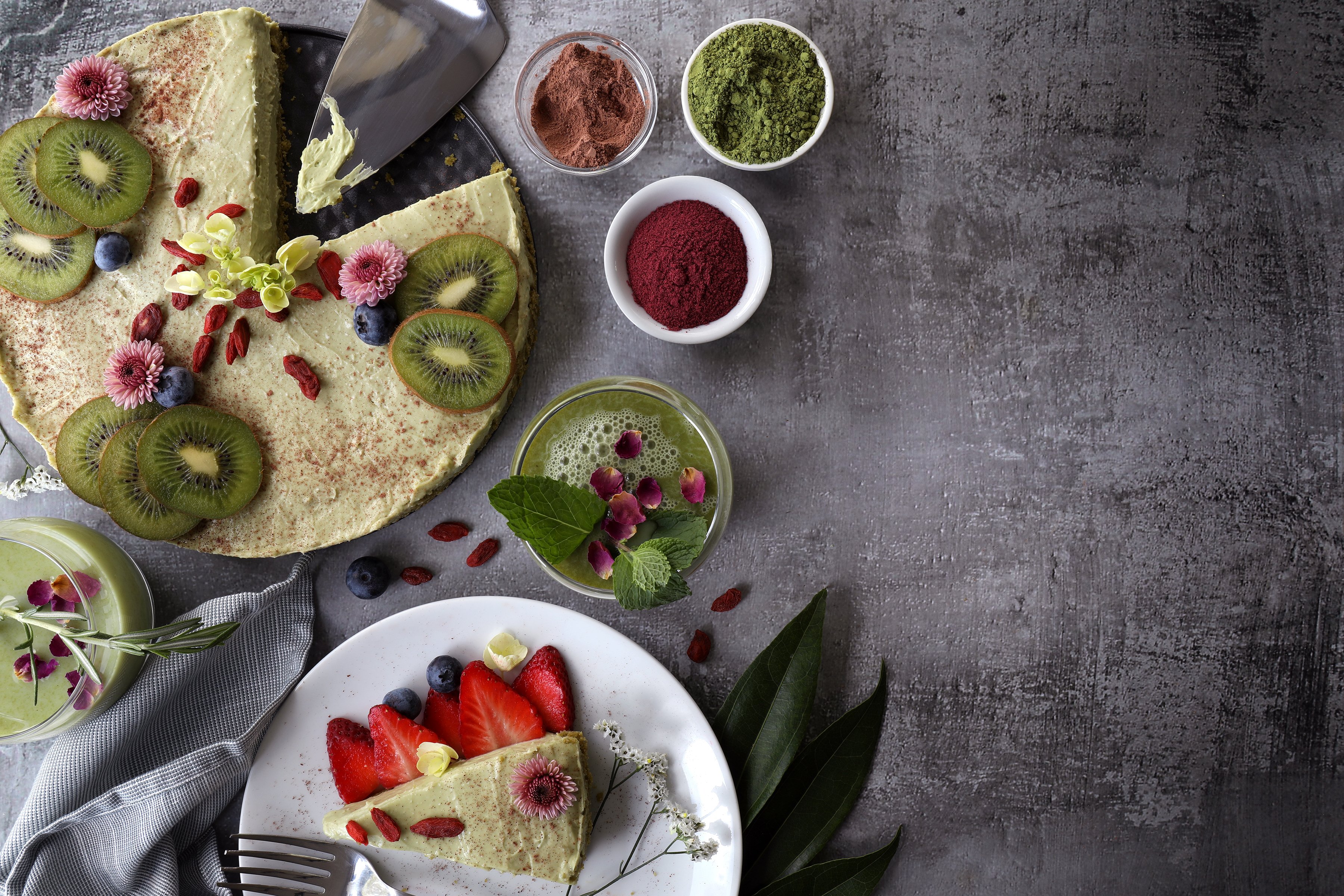 While any time of the year is an excellent time to enjoy matcha, I do find that the resurgence of spring tends to particularly inspire my interest in this vibrant green tea. It's only fitting—matcha perfectly embodies the spirit of the season, both in its appearance and its origins.
This luxurious green tea powder is made using only the newly emerged, youngest shade-grown leaves of the Camellia sinensis plant. The process from leaf to fine granules is very slow and intentional, much like the deliberation invested into a traditional tea ceremony when enjoying matcha with guests. After picking, the leaves are sun-dried, and then the stems and veins are removed by hand from each individual leaf. From there, the leaves are very carefully stone ground, at a speed slow enough not to "burn" the leaves, preserving their optimal flavor and healthful qualities. The result? A stunning and complex ingredient infused with the energy and vitality of springtime!
Matcha's most traditional preparation is in tea form, and it has a rich history in Japanese tea ceremonies, in which special tools are utilized to promote a meditative, spiritual balance to those who partake. But as matcha has gained in popularity across the globe, folks have found countless ways to incorporate it into a wide variety of beverages and culinary creations. For example, matcha's brilliant color and fresh, umami flavor perfectly complement and enhances dessert recipes like matcha ice cream, match shortbread cookies, and of course, matcha lattes. But why stop there?
This matcha cheesecake recipe is a crowd-pleaser sure to stand out on a well-stocked dessert table. Conveniently, it's also quite simple—who doesn't love a no-bake dessert? The lemony crust adds a hint of citrus to the earthy and sweet qualities of the cheesecake, and there are endless ways to decorate and dress the top! We like to use organic roasted cacao powder, a dash of organic hibiscus powder, and some organic goji berries for a delicious, and artful display!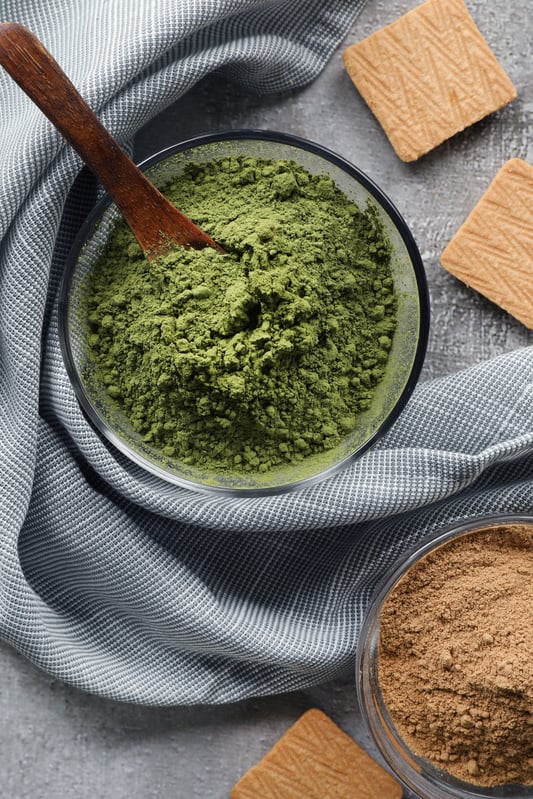 No-Bake Matcha Cheesecake Recipe
Ingredients
8 oz. organic shortbread cookies (choose gluten-free cookies for a gluten-free version)
5 Tbsp. melted, unsalted organic butter
2 tsp. organic lemon peel powder
3 1/2 tsp. organic matcha tea
16 oz. organic cream cheese
1 cup organic granulated sugar
1/4 cups organic sour cream
1 1/2 cups organic whipping cream
1/2 tsp. organic vanilla extract
1 organic lemon, juiced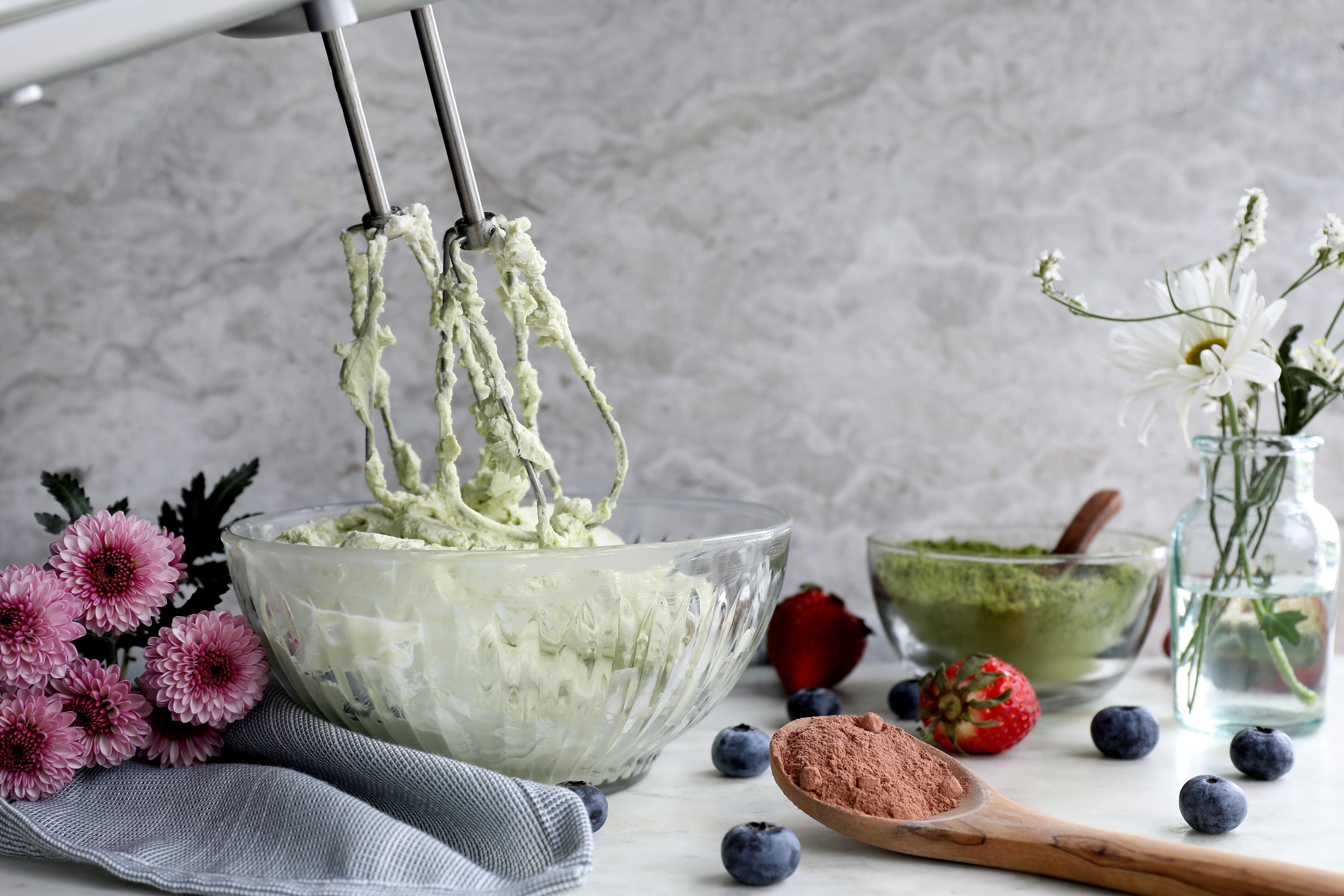 Directions
Prepare crust first by combining shortbread cookies, melted butter, lemon peel powder, and 1 teaspoon of matcha in a food processor, pulsing until ingredients are blended into a fine, crumbly texture.
Press crust mixture into the base of a 9-inch springform baking ring or baking dish of choice. Place in the fridge while preparing the filling.
For the filling, place cream cheese, sugar, sour cream, and remaining matcha tea into a bowl or mixer. Mix until ingredients are well blended and set aside.
Pour whipping cream into a chilled bowl and mix well until thick peaks form.
Begin to fold the whipped cream into the cream cheese mixture while adding the vanilla extract and lemon juice.
Once evenly mixed, top the crust with the cheesecake filling and spread evenly with a spatula.
Refrigerate your cheesecake for at least 3 hours.
Once set, carefully use a knife or spatula to separate the cake from the inner lining of the springform ring to allow easier removal.
Decorate your cake using colorful herbal powders, fresh fruit, whipped cream, or a delicious homemade herbal syrup!
Want to Enjoy Matcha in Traditional Style?
You might also enjoy: