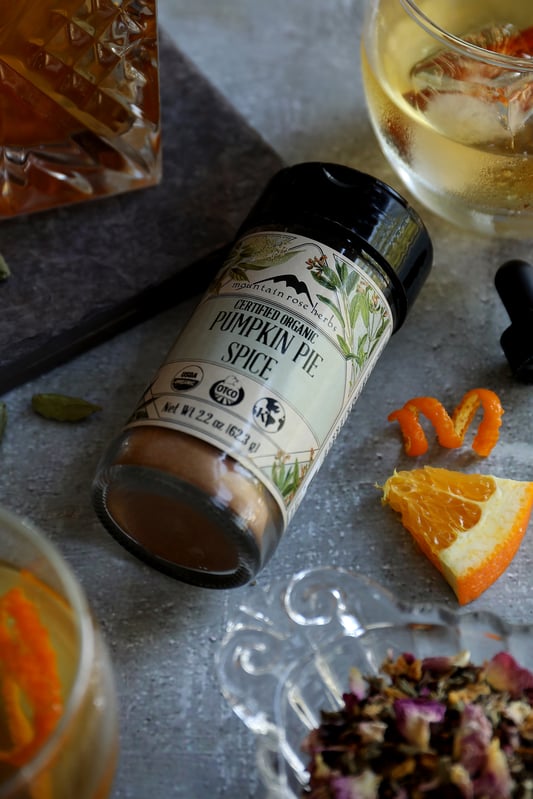 With the start of autumn come vibrantly colored leaves, cooler temperatures, and the ubiquitous pumpkin-pie-spiced-everything! But you don't have to trek to the nearest coffee shop or ice cream parlor to enjoy this seasonal taste treat—you can savor this flavor in the comfort of your own kitchen. With Mountain Rose Herbs' organic pumpkin pie spice blend, you can easily craft your own seasonal creations at home.
You can make your own pumpkin pie spice from scratch with cozy spices commonly found in most pantries: organic cassia cinnamon powder, organic ginger root powder, organic nutmeg powder, and organic allspice powder, to name a few. But if a well-balanced, ready-to-go blend is what you seek, our signature time-tested recipe is handcrafted in small batches at our headquarters in Eugene, Oregon to offer the perfect autumnal accent for your home culinary adventures!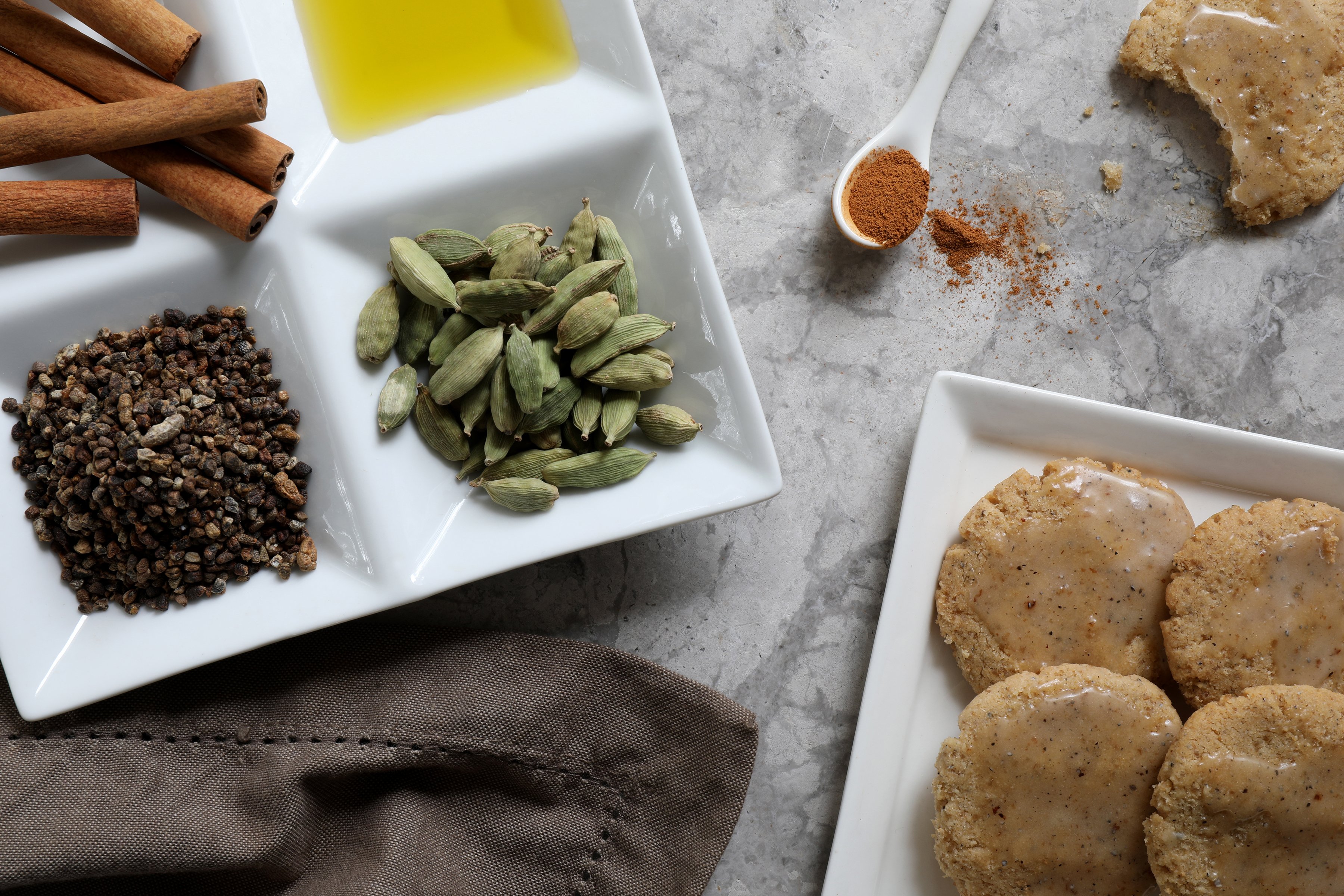 Our Top 10 Uses for pumpkin spice
Mix into cookie batter (especially sugar cookies!). Swap out the spices in our vegan sugar cookie recipe for our pumpkin pie blend instead.
Season roasted veggies. We especially love it on sweet potatoes, carrots, and of course, winter squash!
Dust on popcorn. Or for extra bonus points at your next movie night, try this chipotle honey popcorn recipe, which features our spicy pie blend.
Stir into coffee or tea. Dust some of this powder on your next cuppa joe or mug of tea. We especially like it in one of our many black teas!
Add to a craft cocktail, like this pumpkin-y take on a classic Old Fashioned.
Spice up overnight oats. This blend is a delicious addition to many breakfast staples, and we especially love it in a bowl of elderberry overnight oats.
Sprinkle on pancakes. These spices will complement the warmth of butter (or vegan butter alternative) and syrup any morning.
Liven up holiday sweets. This popular blend makes an appearance in this chocolate bark recipe, which makes a festive gift for friends and family.
Whisk into pasta sauce. We especially love these warming flavors in a sage brown butter sauce atop fresh fettuccine or cheesy ravioli.
And last but not least, use in pumpkin pie. Rather than buying pre-spiced pumpkin pie filling in a can, match your filling to your family's taste buds by starting with unflavored canned (or freshly baked) pumpkin and adding pumpkin pie spice blend to taste.
How do you like to use pumpkin pie spice? Let us know by leaving a comment below!
LOOKING FOR MORE Seasonings Made Simple?
You may also enjoy: