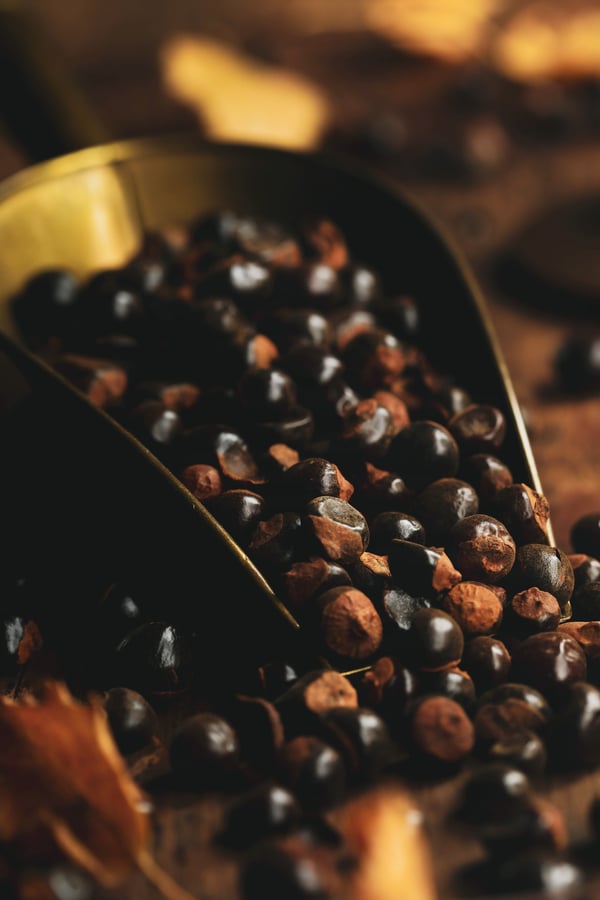 In our modern western culture, caffeine makes our world go round. There is nothing quite like waking up to the gurgling aroma of coffee percolating in a machine while my mouth waters and my brain begs for that bitter taste to fully wake me up. One of my pleasures in working at Mountain Rose Herbs has been finding alternative ways of getting those caffeine boosts, including our organic black, organic white, and green teas, yaupon (the only North American plant to contain caffeine), and organic yerba mate. However, there is one plant that surpasses all of these in its stimulating abilities – guarana seed.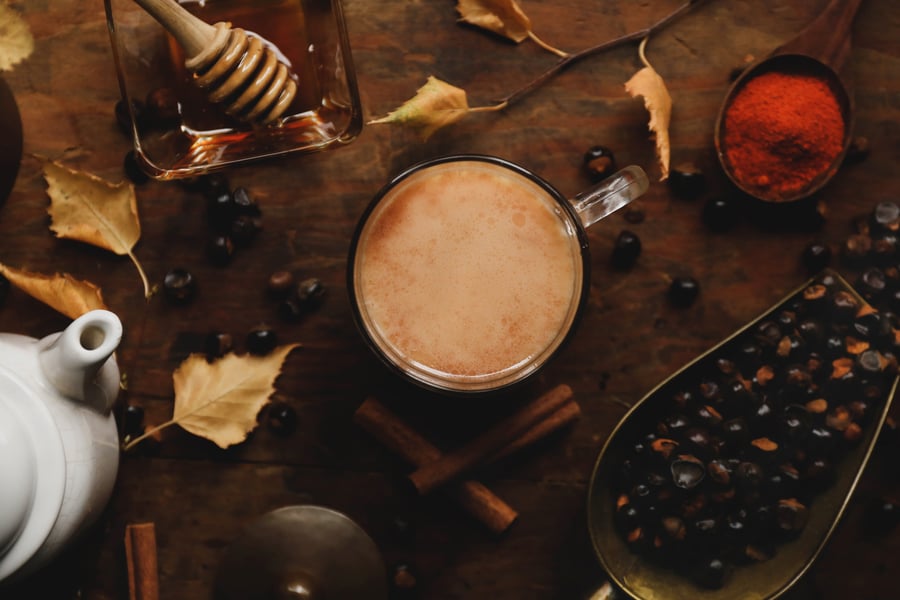 What is Guarana Seed?
Guarana Seed (Paullinia cupana) has one of the highest percentages of caffeine (also known as guaranine which is chemically identical to caffeine) content in a plant in the world. In fact, it contains more than twice as much caffeine as coffee does! Also known as "Nature's Rocket Fuel" guarana hails from the Amazon Basin in South America, most prominently in Brazil.

This vining rainforest plant is in the soap berry family (Sapindacaeae) and shares family ties with plants such as horse chestnut and lychee. The Satare-Maure tribe in Brazil discovered and cultivated guarana. When the ripe fruit splits open, the dark, smooth guarana seeds inside resemble an eyeball, hence the Guarani name "fruit like the eyes of the people".

Guarana seed extract is popular today as a food additive, often found in sweetened energy drinks, herbal teas, and carbonated soft drinks.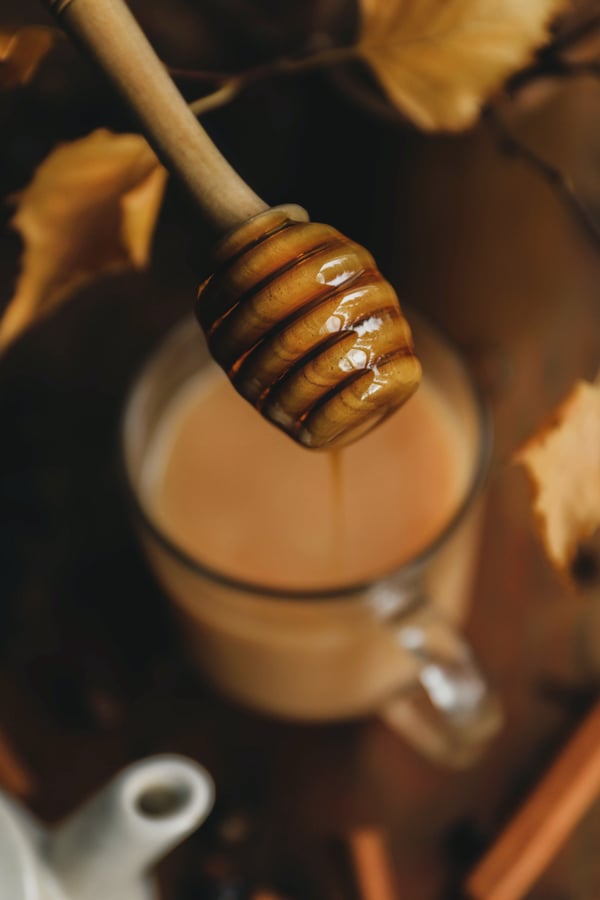 Guarana provides a clear energy boost, supports mental clarity, and because the caffeine is bound up in the fiber of the seed*, the stimulating constituent is slowly released in the body over time, so it doesn't give us the "crash" that we get when drinking coffee.
How to Make a Drink with Guarana
Looking for a delicious and energy boosting drink for the colder weather? Here is a stimulating and warming hot cocoa recipe incorporating guarana seed and cacao!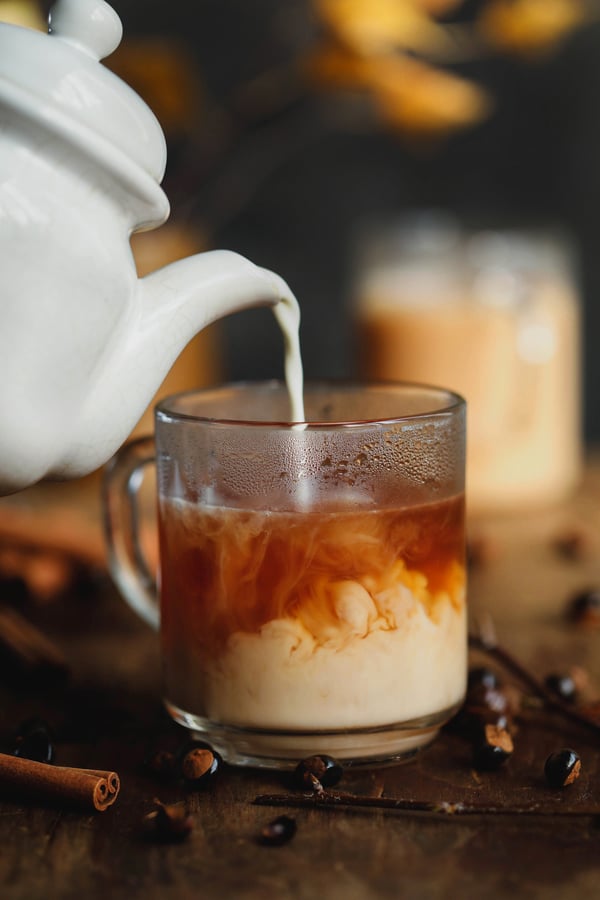 Brazilian Hot Cocoa with Guarana
Ingredients
• 3 cups cold water
• 3 Tbsp. organic cacao nibs
• 10-12 organic whole guarana seeds
• 1 tsp. organic cinnamon chips or 1-2 organic cinnamon sticks
• Pinch of organic cayenne powder
• 1/2 cup organic half & half, whole milk, or milk alternative of your choice
• 1/2 tsp. organic vanilla extract
• Raw, local honey (to taste)
Directions
1. In a pot, bring 3 cups of cold water, whole guarana seeds, cinnamon, and cacao nibs to a simmer.
2. Gently decoct (simmer) for 30 minutes.
3. Strain out herbs and return liquid to pot.
4. Whisk in milk, vanilla extract, and cayenne powder.
5. Add one spoonful of honey at a time and dissolve over very low heat until you reach desired sweetness.
6. Stir until combined and serve in your favorite cup.
How to Make Guarana Capsules
If drinking guarana isn't quite your thing, capsules are another great way to enjoy the benefits of this powerhouse plant. All you need is a capsule machine and empty vegan capsules, and organic guarana seed powder. Here is a step-by-step demonstration on how to make your own capsules!


* The slow release effects of the caffeine are only achieved when ingesting the powder. Common ways to do this are in capsules, smoothies, or blending the powder in drinks or food. Infusions will not offer this additional "perk".
Looking for more warming beverage recipes?
You might also enjoy:
Golden Milk Powder Blend + Latte Recipe
What's the Difference between Black, Green, and White Tea?
Holly Teas: What are Guayusa, Yerba Mate, and Yaupon?