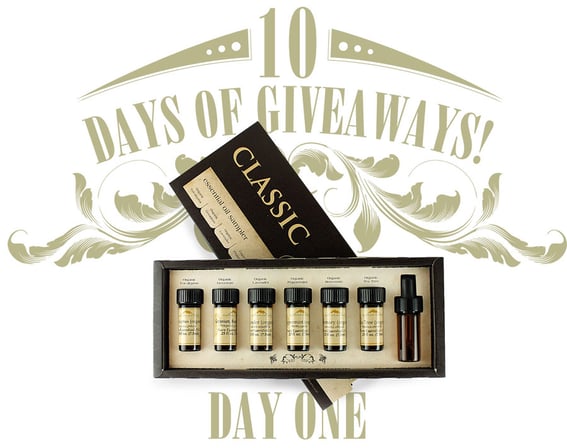 The holiday season can be a hectic time with feasts and gatherings and traveling, but it also offers a special opportunity to reflect on all of the precious things that bring joy and comfort to our lives. A hot cup of tea, a spoonful of elderberry syrup, a bowl of delicious curried soup, or a dab of homemade perfume on the wrist are all small reminders of how herbs enhance our everyday experiences.
In celebration of all that we're thankful for, we decided to give away tokens of our gratitude. For the next 10 weekdays, we will be offering up our favorite herbal goodies to help support your health and wellbeing - because what we are most grateful for is you! We are so thankful for this passionate, creative, and conscientious community of people who truly care about protecting our natural treasures and sharing the tradition of herbal healing. You all inspire hope in the world. Thank you!
Today is Day 1 and we're giving away one of our Classic Essential Oil Samplers!