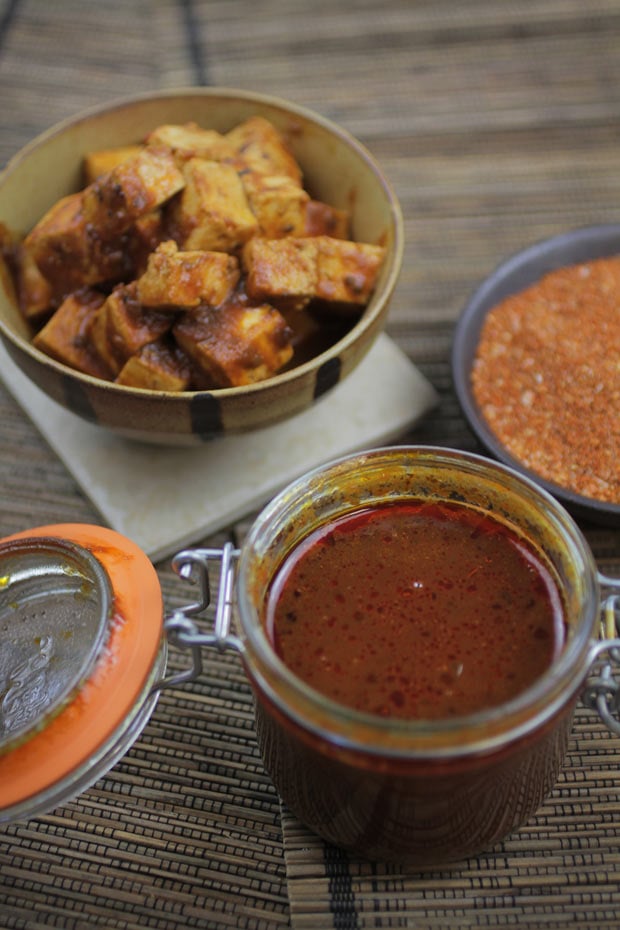 The summer grilling season is here! Although there are many of us to who love to grill year round, there is nothing like cooking outside on a beautiful, warm summer evening surrounded by loved ones. Whether you prefer a dry rub or the slathering of a zippy barbecue sauce, I've come up with two very spicy recipes full of all sorts of good-for-you herbs and spices. These are basic recipes that you can customize to suit your tastes!
Spicy Grilling Rub
This recipe is for a very spicy rub! Created as a match to all sorts of proteins, potatoes, and veggies, this combination adds zest and zip to summer grilling recipes. Feel free to make substitutions if you don't like so much heat by omitting some of the peppers or going with a milder chili powder. It even works well as a seasoning for homemade bbq chips, tacos, fajitas, or other Mexican-inspired dishes.
2 Tablespoons organic Smoked Sea Salt
2 Tablespoons organic cane sugar
2 Tablespoons organic Cumin Seed powder
2 Tablespoons organic Bird's Eye Chili powder or Chili powder
2 Tablespoons organic Lemon Pepper seasoning blend
2 Tablespoons Smoked Paprika powder
2 Tablespoons organic minced Onion, dried
2 Tablespoons organic minced Garlic, dried
1 Tablespoon organic Cayenne powder
1 teaspoon organic Ginger Root powder
Mix all ingredients in a wooden, stainless steel or glass bowl. Stir together until well incorporated. This is great sprinkled on potato wedges that have been tossed lightly in olive oil and then roasted or use this as a rub for your protein of choice. You can even mix this up and store it to be used as needed (or given as a gift.)
Savory Barbecue Sauce
1/8 – 1/4 cup organic Sesame oil
15 ounce can organic tomato sauce
1 cup organic apple cider vinegar
1/2 cup water
1/3 cup organic blackstrap molasses (or raw, organic honey)
1 Tablespoon organic minced Onion, dried
1 Tablespoon organic minced Garlic, dried
1 teaspoon organic Yellow Mustard Seed, ground
1 teaspoon organic Cayenne powder
¼ teaspoon organic White Pepper, ground
1 teaspoon organic Paprika powder
1 teaspoon organic Oregano leaf, dried
1 teaspoon organic Sage leaf, dried
Heat sesame oil over medium high heat and add garlic and onion granules. Stir and allow to sauté for 2-3 minutes. Add tomato sauce, water, molasses, and the rest of the spices and stir well with a whisk or wooden spoon. Turn heat down to medium, add apple cider vinegar and simmer for ½ - 1 hour or until sauce is thick and the flavors have combined well. Use to baste protein of choice while grilling, sautéing, or roasting. Extra sauce can be stored in the refrigerator for up to one week.