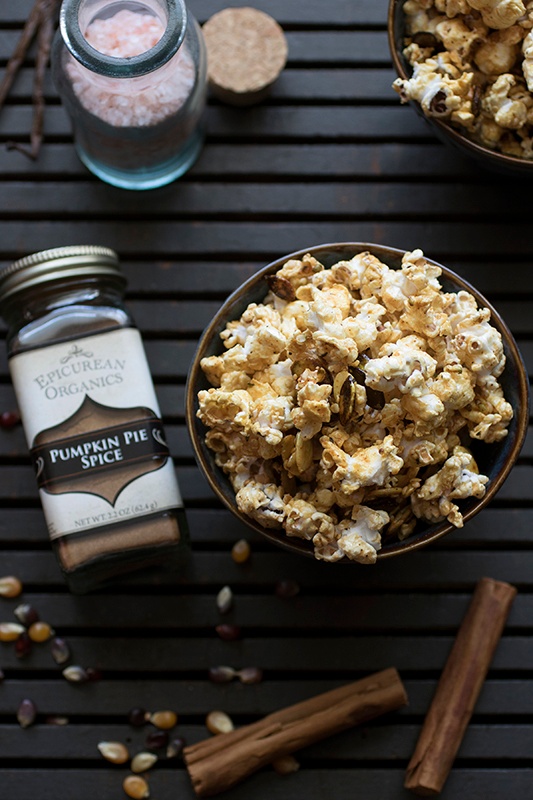 Caramelly, salty, nutty goodness!
I remember being wide-eyed and toothy-grinned with my little kid hands greedily tearing into that classic cardboard box. Crunching my way through the sticky sweetness of glazed popcorn and peanuts to the mystery prize hiding within, I reveled in the euphoria of this special childhood snack.
You know what? It's been a while since I've indulged in this long-lost favorite. Plus, these days I do my best to avoid GMOs and processed sugars, which got me thinking! How can I make a healthier version that's just as satisfying as the original with organic cinnamon, vanilla, and a hint of spice? A recipe that's so good, you can sneak a little surprise inside and bring it to a ball game...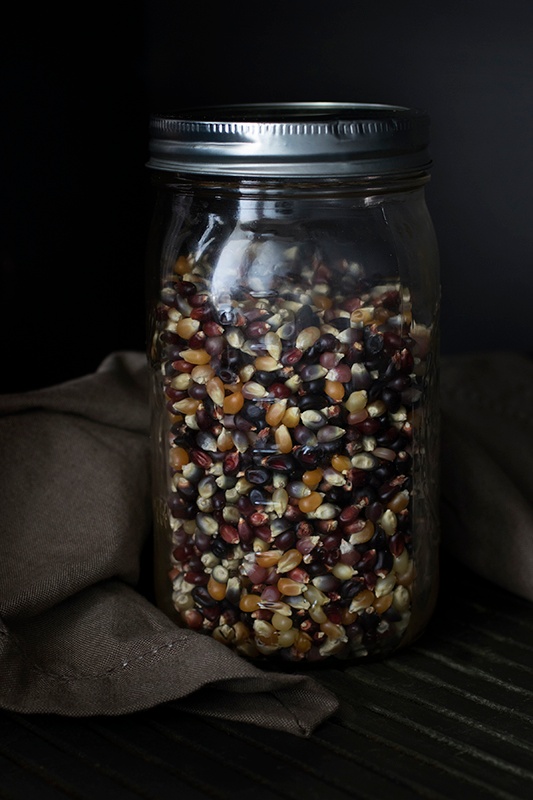 I started with this beautiful organic heirloom popcorn from our local farmer's market. Check out that rainbow of Dakota Black and Pink Pearl! Instead of peanuts, I decided to go with gorgeously plump organic pumpkin seeds, but you can use any nut or seed you prefer. I also love the addition of sprinkling organic hemp seeds in the mix.
The mass-produced stuff is now made with sugar, corn syrup, corn oil, and soybean oil, but I really love honey and olive oil, so I decided to give that a shot along with cinnamon, vanilla, and a grown-up twist of chipotle powder.
All I can say is...wOoOoOw!
Are you ready to make this deliciousness?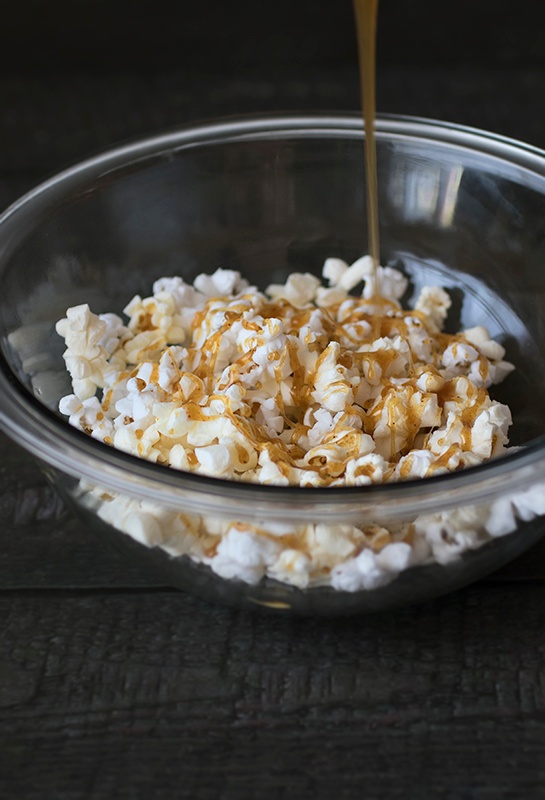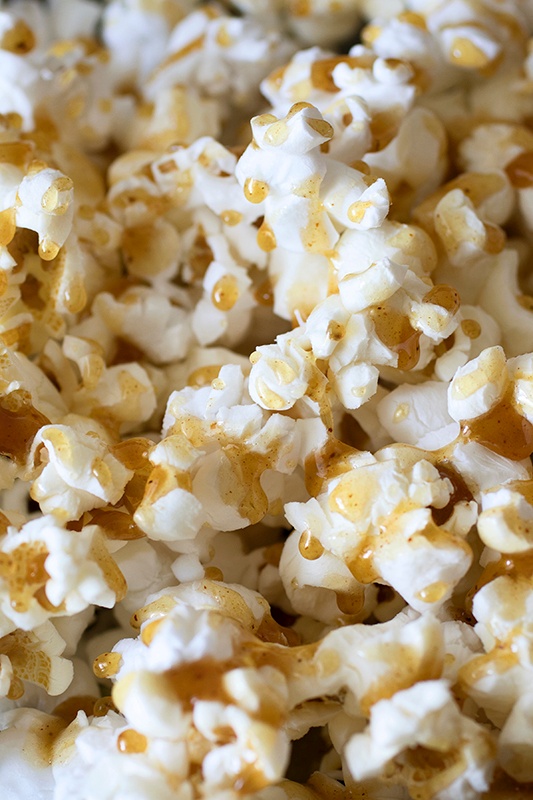 Healthy Chipotle Honey Caramel Corn
Ingredients
Directions
Preheat oven to 250°. Whisk together the honey, oil, salt, vanilla, and spices. Drizzle over popcorn and pumpkin seeds. Toss well to coat. Sprinkle in the hemp seeds and toss again. Transfer to a parchment lined baking sheet and spread evenly to create a single layer. Bake until the popcorn starts to caramelize (about 5 minutes) and toss with a spatula every 5 minutes for 30 minutes after that. Remove from oven and sprinkle with more salt to taste. If needed, return to oven and bake a little longer until light and crispy. Allow to cool for several minutes before devouring. Store in a closed container for 2-3 days. Enjoy!