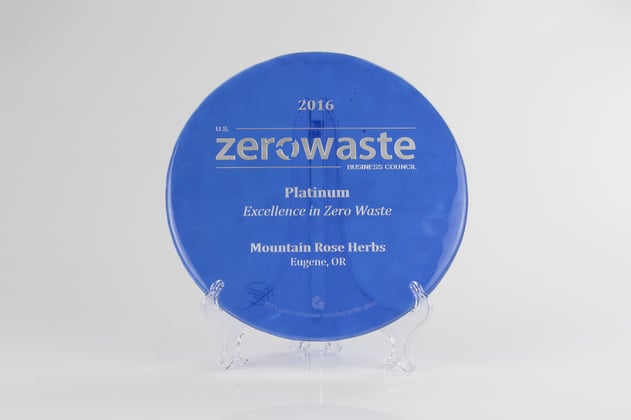 Mountain Rose Herbs is the first Oregon company to receive a Zero Waste Facility Certification from Green Business Certification Inc. (GBCI). Not only did we make history in the state of Oregon, but we also achieved the highest available certification – Platinum!
We are committed to offering the highest quality organic herbs and spices available. We're also driven to combat negative environmental impacts of packaging and waste at our facility. Our first priority is to make sure we only use what we need, and that's one reason we adopted our Zero Waste Policy back in 2007. At that time, we emptied a dumpster four to five times a month. After instituting a zero waste policy, we began to empty the same dumpster only once a month. Even as our business continues to grow, we still only empty one dumpster a month. In 2015, we diverted over ninety-six percent of our waste from the landfill.
Community Involvement through Upcycling and Recycling
Our dedicated purchasing and procurement staff focus on upstream management, working closely with vendors to reduce waste and unnecessary packaging at the source. Our facilities staff works tirelessly to divert any waste that comes into our building. They first try to upcycle reusable materials, then we compost food and plant matter, and finally we recycle what's left. We are fortunate to operate in Eugene, Oregon, where there are numerous nonprofits that help individuals, businesses, local government, and schools upcycle and recycle materials. Here are a few examples of what we donate to our community partners. The list goes on and on!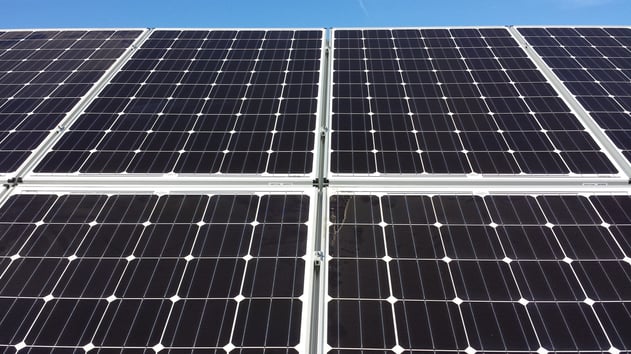 Solar Energy and Leadership in Sustainability
Mountain Rose Herbs is also 100% powered by renewable energy through its 25kWh solar array and through participation in our local utility company's GreenPower program. Looking ahead, we hope to focus our research on sustainable packaging options for our products and become more involved with non-herb vendors in the supply chain to help reduce or eliminate unnecessary packaging being received into our facilities.
Here's what the GBCI had to say about Mountain Rose Herbs' achievements:
"To achieve Zero Waste Platinum, companies must go beyond diversion and work upstream with vendors, closed-loop policies, and total participation of employees to meet very stringent standards," said Stephanie Barger, director of market development at GBCI. "Mountain Rose Herbs delivers a beautiful product through outstanding leadership. They have successfully implemented Zero Waste strategies with a positive impact on their entire supply chain and community."
The Platinum certification is now one of Mountain Rose Herbs' many other third-party certifications, including USDA Organic, Oregon Tilth Certified Organic, Non-GMO Project Verified, Fair For Life, and Salmon-Safe.