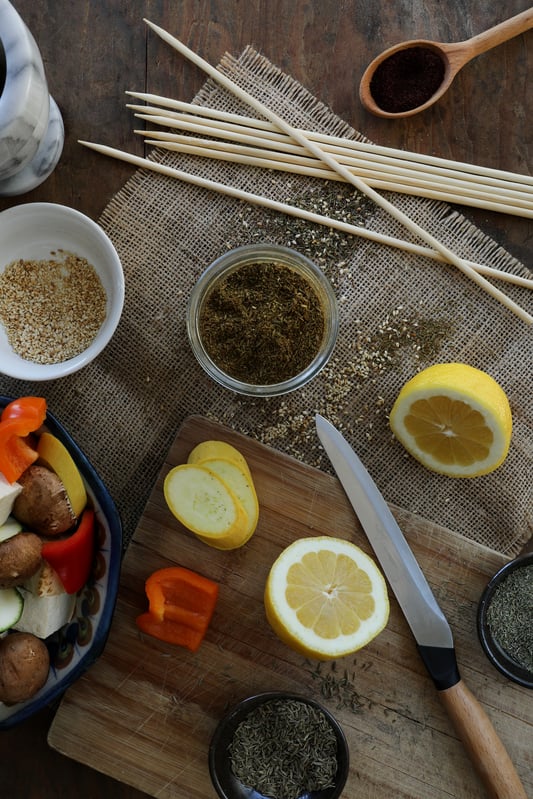 Having grown up in a culturally diverse area of the country, I was incredibly lucky to be exposed to many different beliefs, forms of art, and my favorite cultural expression—food! I spent many of my formative years with friends whose family origins spanned the globe. One of my closest friends during these years was Middle Eastern, and having spent so much time and so many meals with his family, I developed a real taste for their cuisine. Lucky for me, they enjoyed my help preparing meals and even made me an honorary Armenian for my ability to roll "choreg" with the best of them. I learned many of the traditional spice blends that were used, but when I was first introduced to za'atar, I immediately fell in love, and it remains my favorite seasonings to this day.
As I've moved around the country, I've asked my dear friend to send me batches of za'atar, as I found it difficult to locate in local stores. To entertain me, he obliged, but after several years of shipping me spices around the country, he empowered me to make my own by walking me through the process. As I tinkered with the recipe, I found that blending the high-quality aromatic spices to which I now have access, with freshly toasted ingredients, added even more flavor and life than the pre-blended version I loved so much.
I'm delighted to be able to share this recipe with you so that you can add some fresh flair to the creations coming out of your culinary art studio—your kitchen!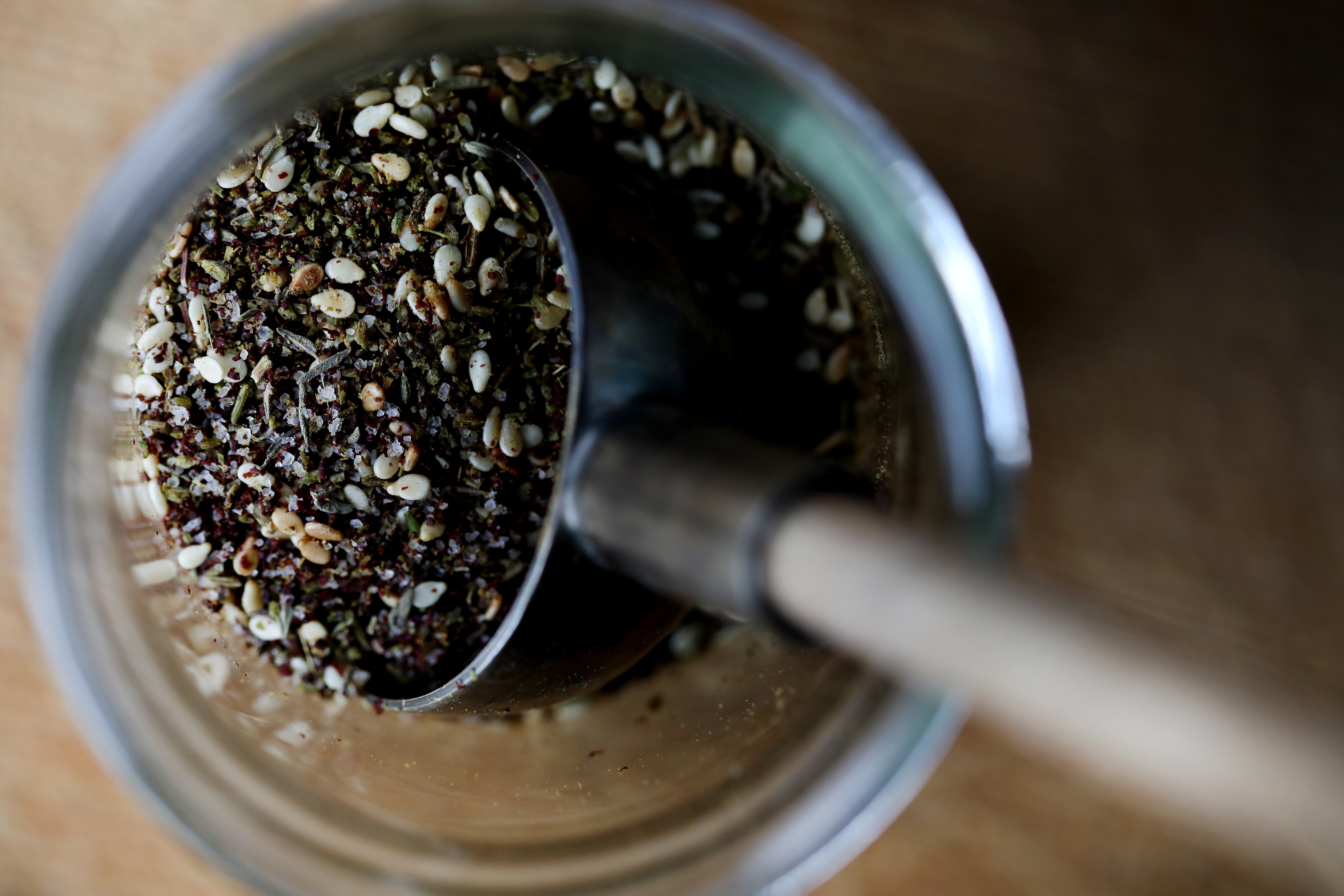 Homemade Za'atar Recipe
Ingredients
Directions
Heat pan (I prefer cast iron) on medium heat.
Once pan is hot, add cumin seeds to dry pan and lightly toast, stirring constantly, for about 1 minute.
Grind seeds with mortar and pestle to coarse powder, or to desired consistency. Transfer to mixing bowl.
Put pan back on burner. Once hot, add sesame seeds and toast, stirring constantly, until seeds are golden brown. Add to mixing bowl and combine.
Add remaining ingredients to mixing bowl and blend well.
Transfer to pantry jar or cork top spice jar and enjoy!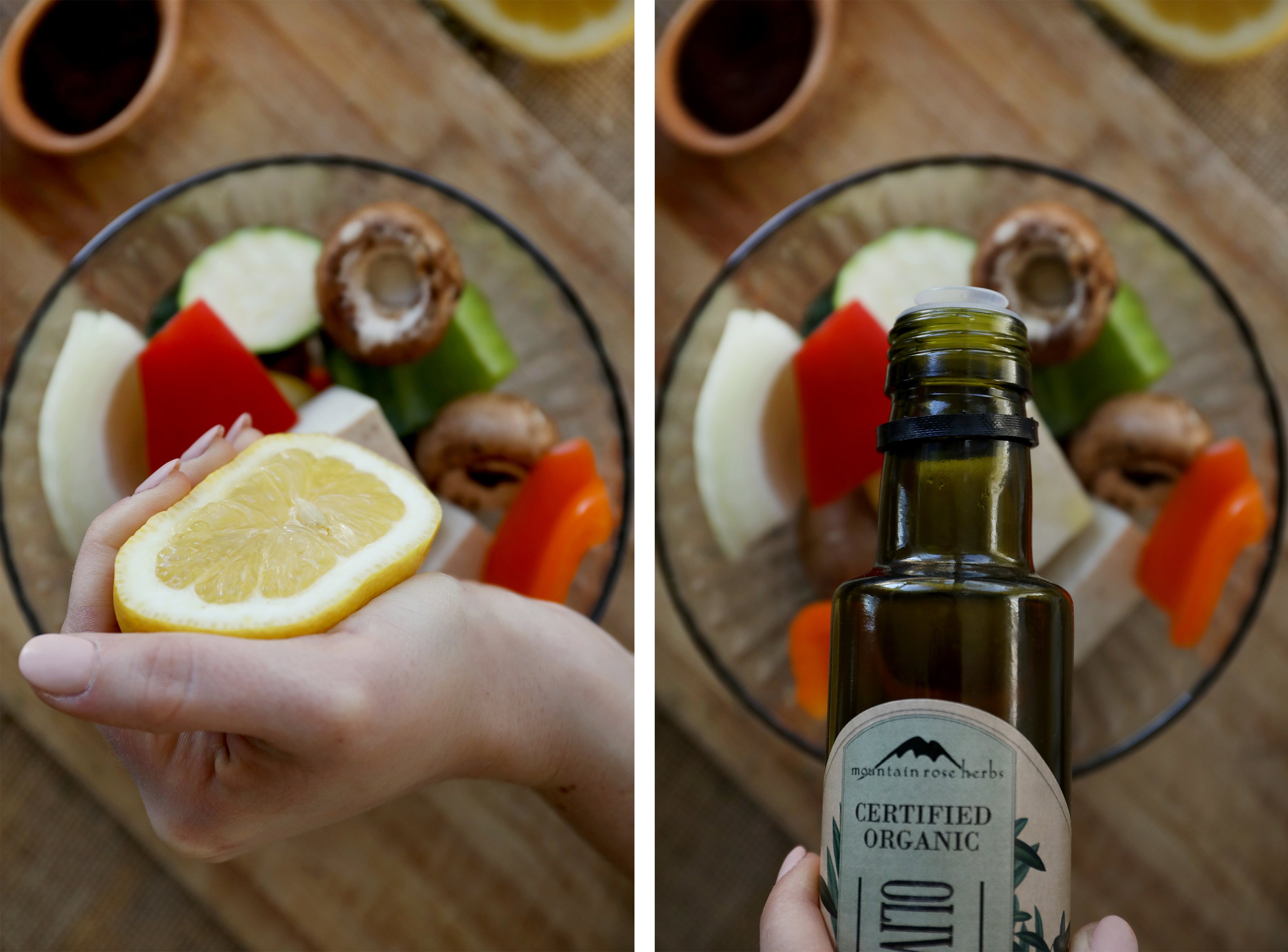 Za'atar Vegetarian Shish Kabob Recipe
Yields about 12 large skewers.
Ingredients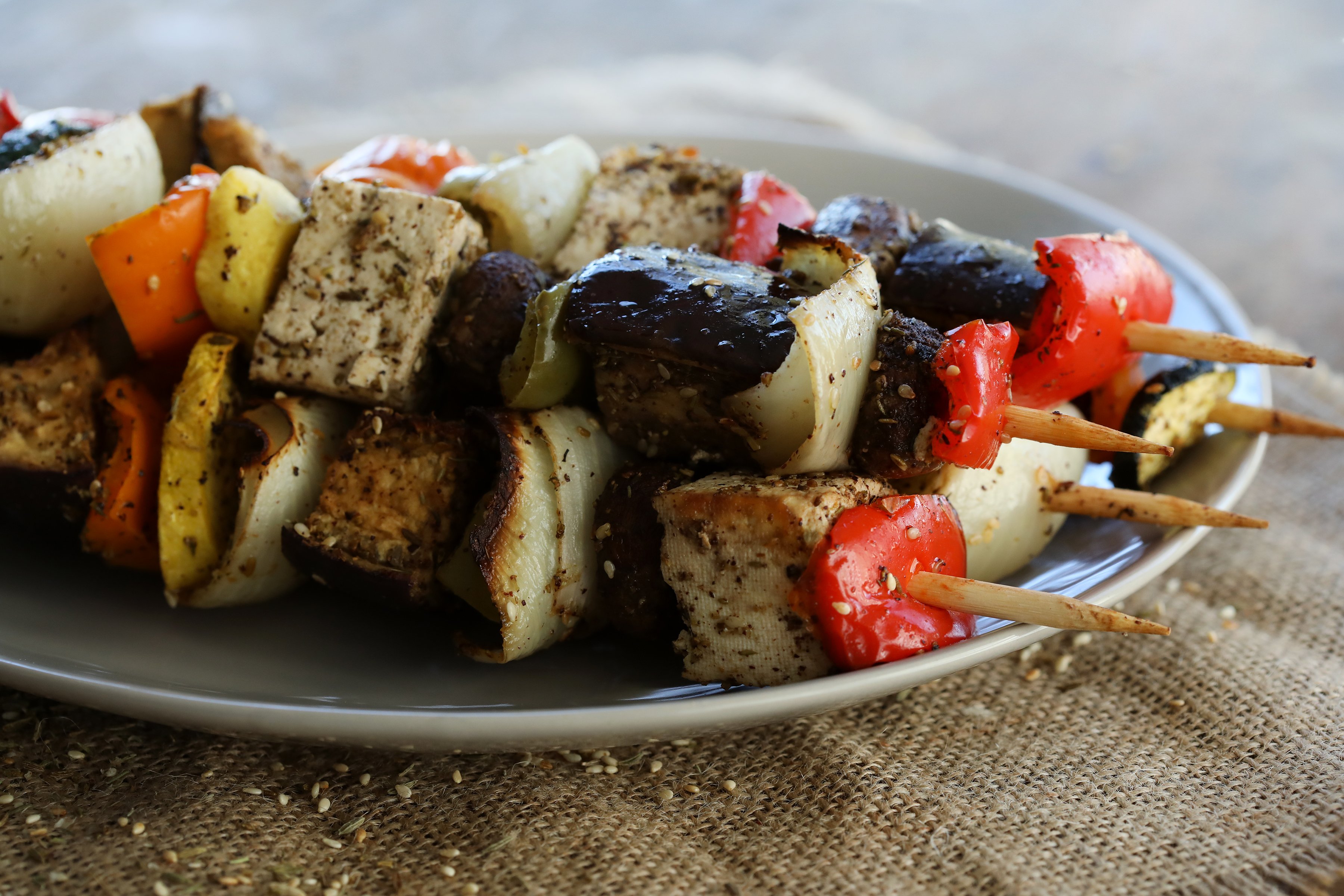 Directions
Preheat oven to 400° F.
If using wooden skewers, soak them in cold water so they don't burn in oven.
Cut bell peppers, zucchini, eggplant, onion, and tofu into roughly 2-inch pieces. Leave the mushrooms whole (for easier skewer threading). Transfer to large mixing bowl.
Drizzle olive oil, lemon juice, and spices onto ingredients in mixing bowl.
Gently toss to coat everything evenly. Be gentle to avoid breaking apart tofu.
Slide the ingredients onto skewer sticks, alternating colors for more visual appeal.
Line cookie sheet with parchment paper and lay skewers on top.
Bake for 30 to 40 minutes, or until reaching desired texture.
Serve hot and enjoy as a stand-alone dish or with your favorite hummus spread!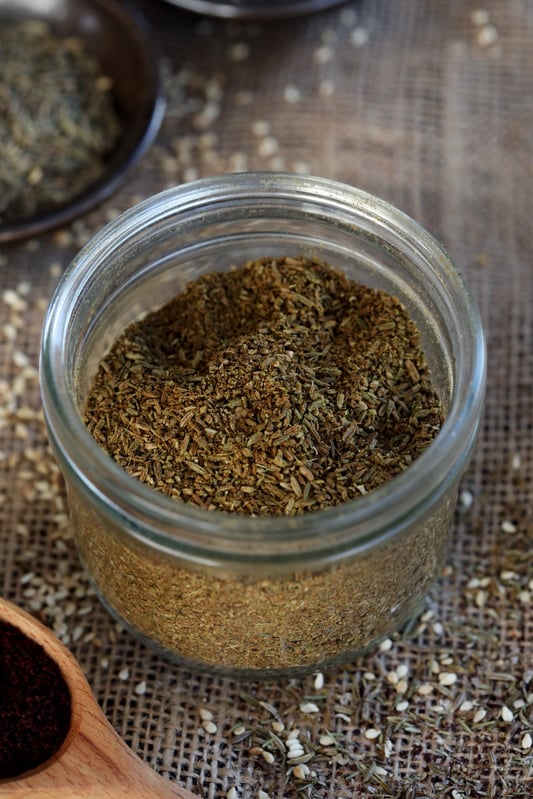 There are countless other ways to incorporate za'atar into your cuisine, but here are 10 of my favorites!
10 Za'atar Uses to Up Your Spice Game
Tossed on roasted potatoes
Used on shish kabobs
Stirred into tabouli
Sprinkled on popcorn
Toasted on flatbread with olive oil
Sprinkled on homemade pita chips
Dusted on halved avocado
Whisked into salad dressing
Blended into yogurt (labneh) dip
Mixed into nuts for a tasty trail mix
Pro Tips
Interested in Adding other international Flavors to Your Table?
You may also enjoy: