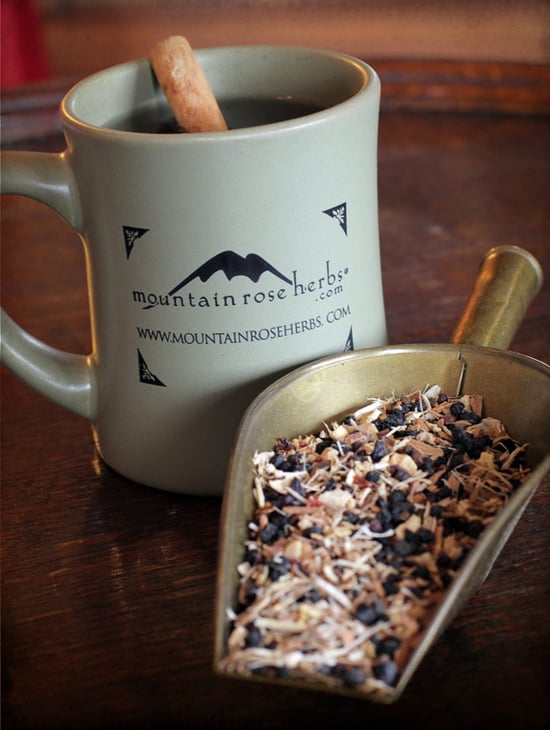 It's that time of year again when noses are red and running, throats are scratchy, and ginger-onion-garlic soup is on the stove. Whether answering the phone at work, borrowing a pen at school, or grabbing a few groceries at the store, our immune systems are bombarded each day.
Sickies around us can be contagious even before a fever hits and germs continue to spread for up to 7 days. Since these sneaky little organisms far outnumber us, it's just a matter of time before the tell-tale symptoms appear. Herbal formulas make wonderful alternatives because they can often help support your immune system before or during the sickness, rather than just masking the unpleasantness.
Here are three of my favorite recipes for your natural medicine cabinet: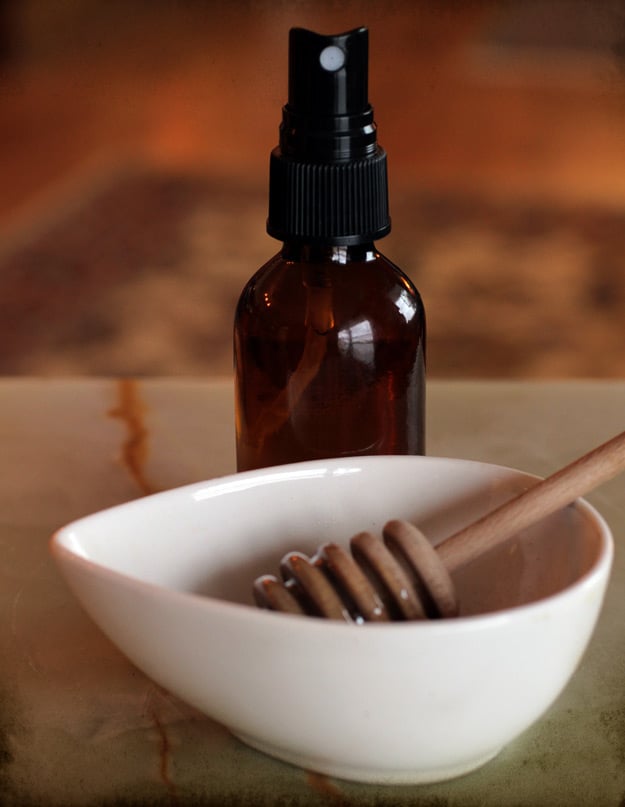 Herbal Throat Spray
1 oz organic Echinacea tincture
1 oz organic Goldenseal or Oregon Grape Root tincture
1 oz Oregano tincture
2 tbsp raw local honey
Combine all ingredients into a glass spray bottle and shake vigorously. Say "ah" and spray 3 pumps into throat every hour or as needed. Store spray in the refrigerator for added cooling.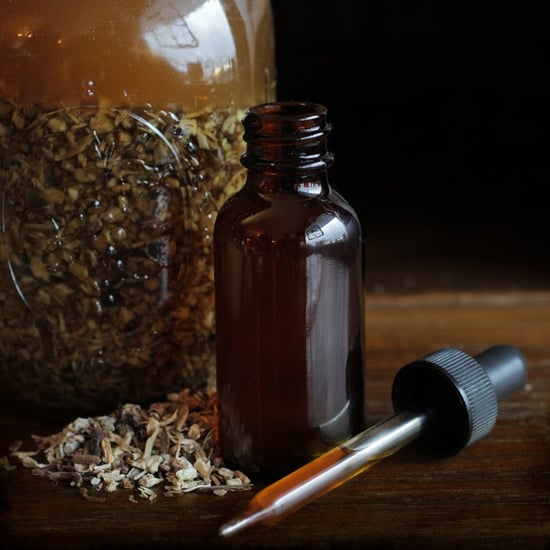 First Signs Formula
1 oz Echinacea tincture
1 oz Elderberry tincture
1 oz organic Goldenseal or Oregon Grape Root tincture
1 oz Red Root tincture
Combine all ingredients together in a 4oz glass dropper bottle and shake well. I like to take 3 droppers of this formula 3 times a day at the first signs of the occasional winter sniffles. This blend helps support your normal immune system functioning.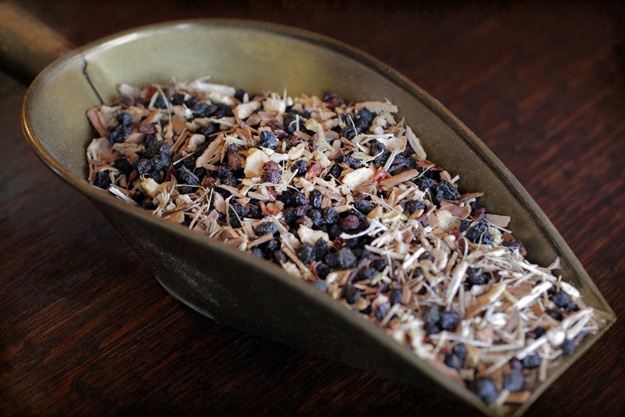 Winter Wellness Tea
1 part organic Eleuthero Root

½ part organic Ginger Root

½ part organic Elder Berries

¼ part organic Cinnamon Chips

¼ part organic Rosehips

Mix all ingredients together in a bowl. Gently simmer 1/3 cup of the blend in 1 quart of water for 30 minutes. Strain well, making sure to mash as much liquid as possible from the herbs using the back of a spoon. Wonderful with a little squeeze of lemon and honey!

Be well and happy holidays!

For educational purposes only This information has not been evaluated by the Food and Drug Administration. This information is not intended to diagnose, treat, cure, or prevent any disease.