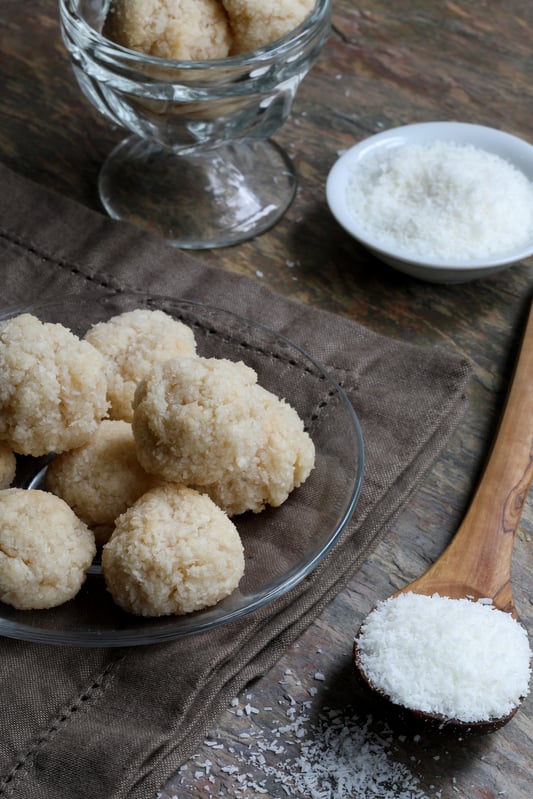 Ever since my husband became vegan, I've been re-crafting my mother's recipes, including her scrumptious organic coconut macaroons. My family doesn't actually have much of a sweet tooth, so when I remove the dairy from recipes, I like to cut down on sugar as well. These egg-free and dairy-free cookies are made with unsweetened, finely-milled organic coconut flakes. In my experience as a macaroon maker, I've found that smaller coconut flakes help minimize the amount of flour needed and maximize the amount of delicious coconut flavor. They're perfect for any occasion!

Enjoy this vegan macaroon recipe on its own, rolled in chocolate, or along with other vegan bites like these salted chocolate cookies. I personally enjoy these macaroons with organic Mango Ceylon Tea, which I brew chilled and with a touch of a honey. The fruity flavor of the tea complements these nutty delights in the most satisfying way. Hope you enjoy!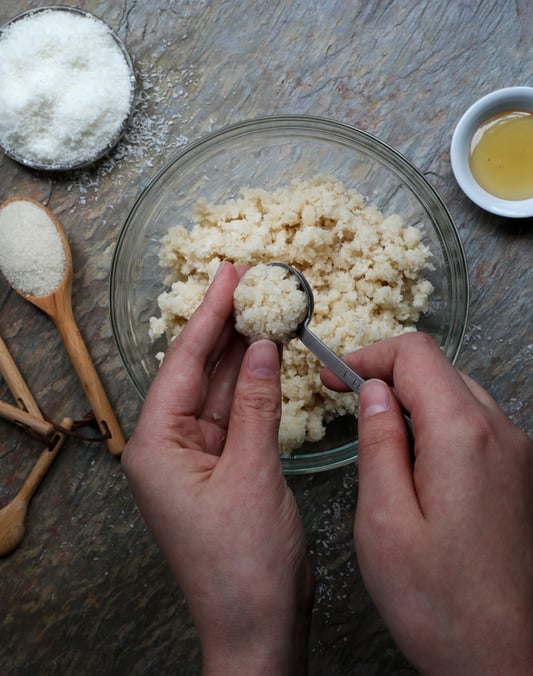 Coconut Macaroon Recipe without Sweetened Condensed Milk
Makes about two dozen macaroons.
Ingredients
1 cup organic sugar
1/2 cup non-dairy milk
2 Tbsp. organic brown rice syrup or other liquid sweetener like organic agave syrup
1 tsp. sea salt
3 cups unsweetened organic coconut flakes
3/4 cup organic all-purpose flour
Directions
Preheat oven to 350 degrees.
In a medium bowl mix sugar, non-dairy milk, brown rice syrup, vanilla extract, and salt.
Add shredded coconut to bowl and mix.
Slowly add all-purpose flour. Mix until well combined.
Form mixture into 1-inch balls (a very small ice cream scoop works well).
Place balls on lightly oiled baking sheet (or sheet lined with parchment paper).
Bake for 10 minutes on center rack in oven (or until bottoms have lightly browned).
Store macaroons in covered container at room temperature for 1 week or in freezer bag in the freezer for 3 months.
Pro Tips:
For true sugar minimalists, reduce sugar to one half cup.
Once you add the flour to the rest of the ingredients, you may need to mix it with your hands because the dough will be thick and tough to mix.
These macaroons don't flatten during the baking process. If you prefer to leave your macaroons as balls, leave them intact on the baking sheet in ball form.
If you have multiple racks in the oven at one time, switch the baking sheets on the racks halfway through the baking time. The bottoms of the macaroons will burn easily if overcooked.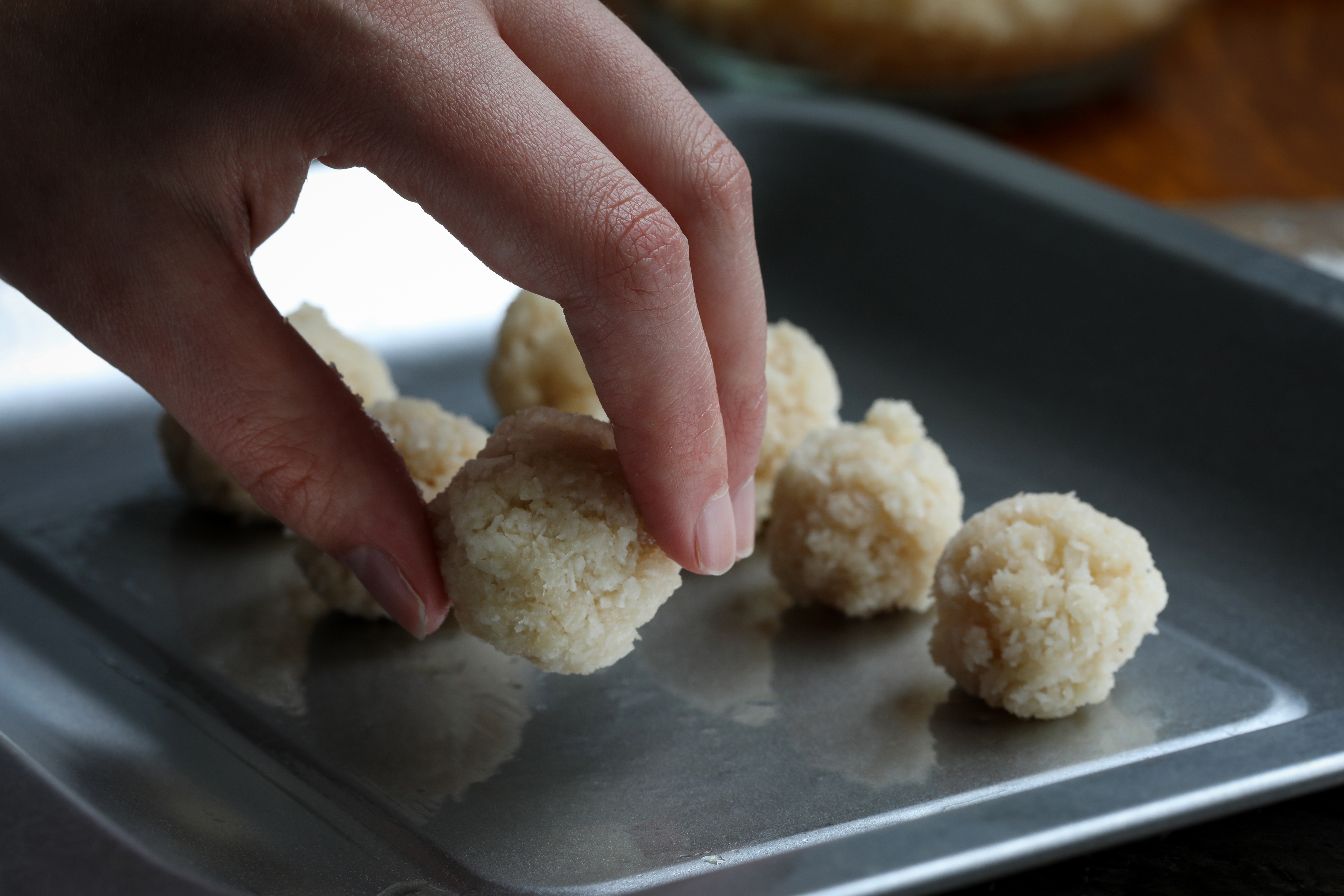 Looking for more delicious vegan bites?
You may also be interested in: