I have to admit that I have a fairly one-track mind about holidays—I really like festive food. Whatever else happens, fine, so long as the food is good. This works for the big holidays as well as ones hardly anyone knows about. For instance, in my house we are practically religious about Lemon Meringue Pie Day. Over the years, certain things have become tradition, and I've grown to really enjoy Valentine breakfast. Other people call this Valentine's Day breakfast, but my husband and I celebrate our anniversary in mid-February, so Valentine's Day has never meant much for us… except for Valentine breakfast. In our house, this is a time for sharing nurturing food and laughter with the people we love and who love us. Whether or not they are romantic partners is immaterial. Lovers, family, friends, your favorite four-leggers—this is a day for just feeling the love.
I really think there's more to the St. Valentine story than the one we've always heard. Shrouded in history and legend, there may have been more than one "Valentine," but what the histories of the saints tell us is that St. Valentine was a 3rd century Roman who was maybe a bishop or maybe a priest, and who got on the wrong side of Emperor Claudius II because he was performing weddings against the emperor's orders. Also, maybe Valentine sent a note to his jailer's daughter signed "From Your Valentine," hence the first Valentine card. He was beheaded on February 14, 269 CE. Whatever the truth is, the part of the legend that actually symbolizes this day for me is the end of the story that we hardly ever hear about…the Romans hurriedly buried Valentine, but his friends and disciples secretly retrieved his body and carried it away to be buried with honor among his people. To me, that is the real story of devotion and love. Those are the people I would like to emulate and celebrate in my life: the ones who always have my back, who would carry me home if necessary.
On this Valentine's Day in 2021, many of us can't be with the people we love the most. But we live in a technological age, and this is definitely the year to give and receive as much love as you possibly can. My husband and I are going to call our daughter and have a socially distant Valentine breakfast together.

Reach out, gather in some love, and eat a good breakfast!


Vegan Valentine Breakfast Ideas
Vegan coconut & matcha chia puddings are easy, festive breakfast cups that celebrate healthy flavor in all the best ways. They should be made the night before, which means Valentine's breakfast will be a breeze to pull together in the morning.
You might also consider baking up a simple vegan 5-seeded soda bread to accompany the puddings. It doesn't take long, and thick slices of hot soda bread with jam will take this breakfast right over the top into a glorious morning.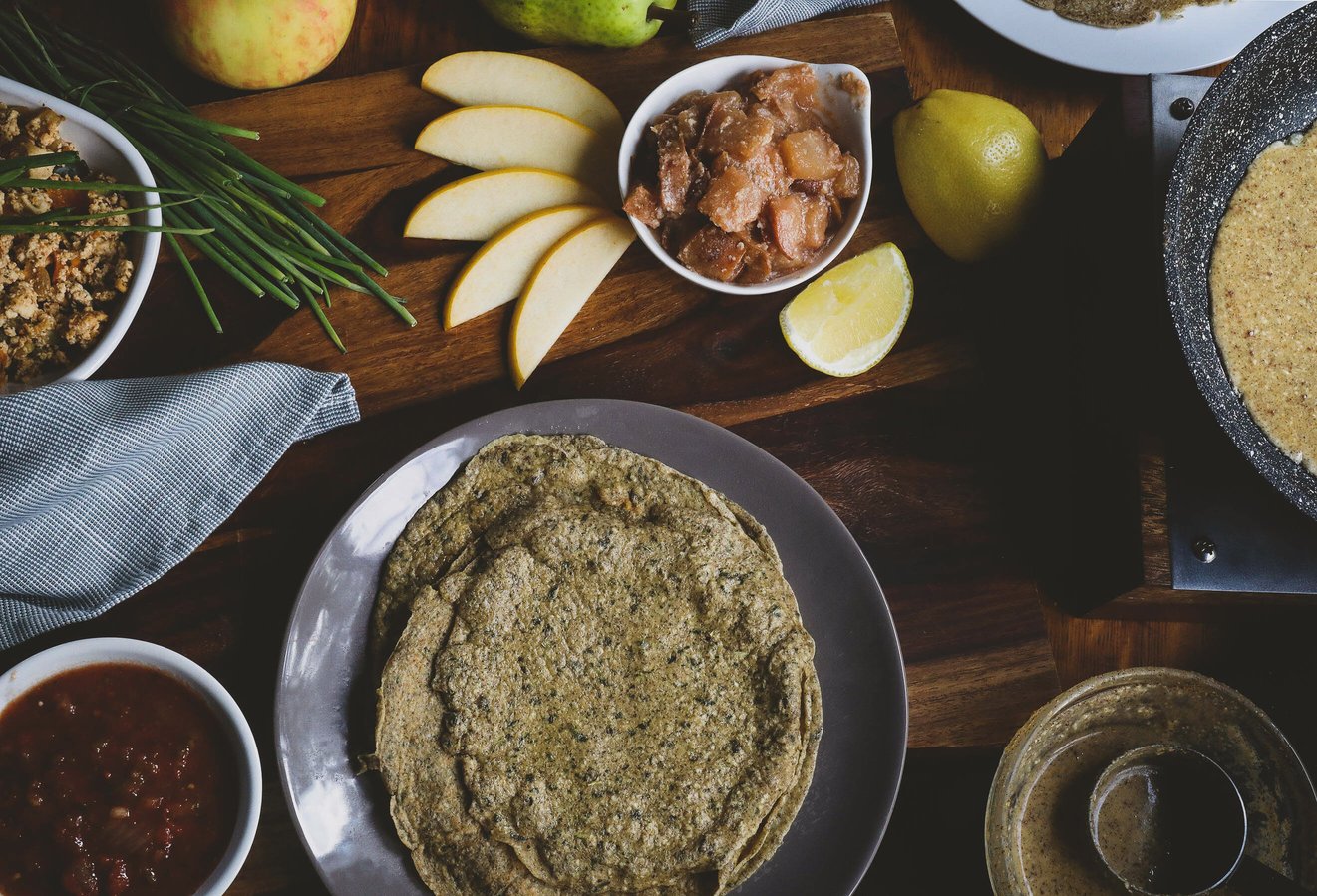 Gluten-Free Valentine Breakfast Ideas
These gluten-free pumpkin spice banana pancakes with chaga maple syrup are a banana lover's dream and are so easy you can whip them up on a weekday morning. The chaga maple syrup needs to simmer for quite a while, but keeps well in the refrigerator, so make it ahead to have on hand whenever you're craving pancakes.
If bananas aren't your thing, then gluten-free coconut buckwheat crepes with either a sweet or savory filling are an excellent choice. You can also make the crepes ahead of time and they store well in the freezer so all you have to think about for breakfast is what kind of filling you want, sweet or savory. I say both.
Also, topping either pancakes or crepes with homemade roasted nuts ups the breakfast festivity significantly!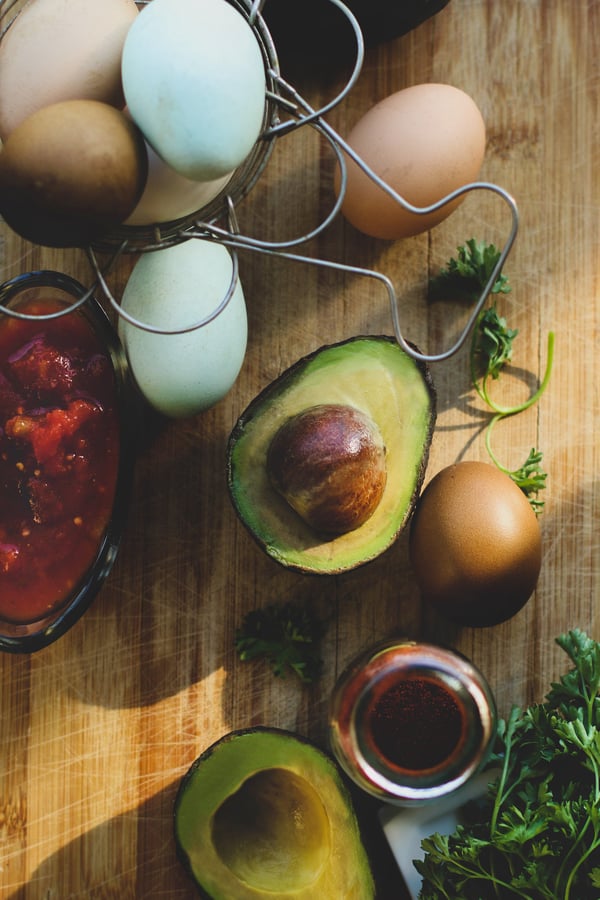 Keto-Friendly Valentine Breakfast Ideas
Spicy avocado eggs are an easy, delicious, satisfying breakfast for any morning, and you can make them Valentine-breakfast-worthy by serving them over corn grits with festive toppings and sides.
This might also be the breakfast to enjoy some low carb fruit in a special way. Top delicious sliced cantaloup or a cup of blackberries with whipped cream that has been sweetened with just a touch of stevia leaf powder. If you want to take this cream over the top, beat in a little mascarpone cheese too.




Want more healthy breakfast ideas?

You may also be interested in: