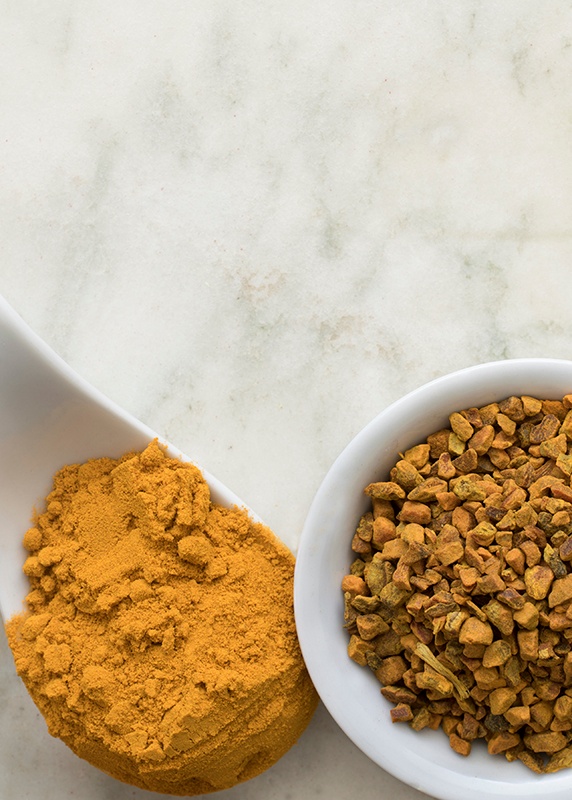 Swoooon...check out that gorgeous color!
Turmeric is a tropical perennial plant in the same family as ginger, native to India, and cultivated throughout the tropics. Growing to a height of about three feet, it has beautiful lance-shaped leaves on alternate sides of the stem. At the base of the stem, there is a knobby rhizome somewhat resembling ginger with a vibrant orange glow.
Turmeric root can be prepared as a tincture, encapsulated, added to tea blends and fire cider, or made into a topical paste. Boasting many benefits, turmeric has become very popular as an herb to help support normal joint mobility.* You can cook with it too! A wonderful ingredient in many savory dishes including stocks, sauces, curries, and spice blends, its distinct fragrance is mildly hot and gingery. The dried powder is most commonly used in the kitchen and gives mustard and curry powder their gorgeous golden hue. Because of its vivid color, it's also used as a natural food and fabric dye.
We've crafted two delicious beverage recipes using

turmeric just for you: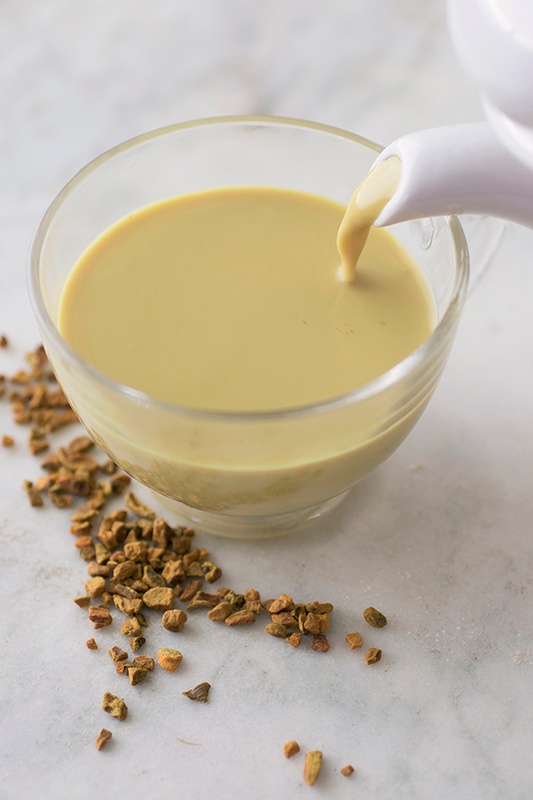 Basic Golden Milk Recipe
Golden Milk has become all the rage, but this traditional Ayurvedic recipe has a long history in supporting health. To make the curcumin in turmeric more bioavailable, it's important to use a little fat and black pepper. Interestingly, turmeric has often been combined with some kind of fat, like milk or coconut oil, as well as black pepper in many traditional Indian preparations. This recipe for Golden Milk is delicious and super easy to make. The perfect after-dinner treat!
Ingredients
1 cup organic milk of choice
1 tsp organic unrefined coconut oil
1/2 tsp organic turmeric root or powder
pinch of organic black pepper
raw local honey to taste
Directions
In a sauce pan, gently heat milk, coconut oil, turmeric, and black pepper for 5 minutes. The coconut oil should be melted and the milk warmed through; be careful not to boil. Strain and sweeten with honey or sweetener of choice.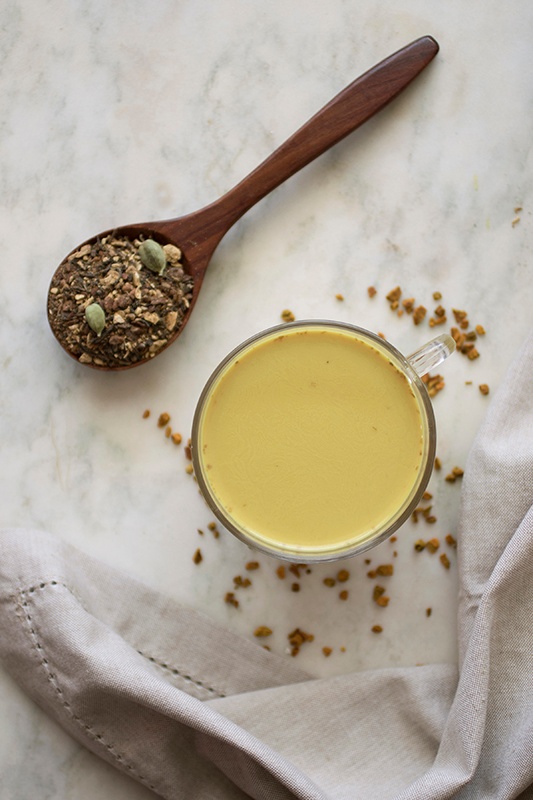 Golden Coconut Chai
Warming and pungent with just a touch of sweetness, chai is perfect comfort. If you like creamy chai, adding turmeric root makes for a delicious way to enjoy its benefits. This blend of vibrant color, potent aromatics, and flavorful spices offers an experience that is pleasingly stimulating to the senses, while also providing a bit of a bonus. The herbs used to make traditional Indian chai help stimulate digestion, which is important when we start to feel a bit sluggish or find ourselves indulging. Chai spices are also gently diaphoretic, encouraging healthy blood flow to circulate warmth throughout the body.
Ingredients
2 cups water
2 cups organic coconut milk
2 Tbsp organic black tea
1 Tbsp organic cardamom pods
1 Tbsp organic dried ginger root
2 tsp organic dried orange peel
½ tsp organic black peppercorns
1 tsp dried organic turmeric root or powder
¼ tsp organic vanilla extract
raw local honey to taste
Option: Use 1/3 cup organic loose-leaf Classic Chai in place of the black tea and spices

Directions
Lightly crush the cinnamon sticks and cardamom pods. Add all of the spices to a pot with 2 cups of water and heat just to a boil. Reduce the heat and allow to simmer gently, partially covered, for 5-10 minutes. Stir in the coconut milk and black tea. Heat up to a slight bubble for 3 minutes while stirring. Remove from heat and stir in the vanilla and honey. Strain out the herbs and enjoy warm.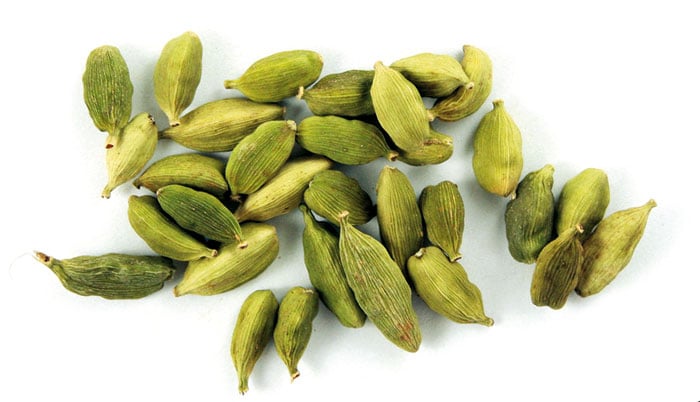 * DISCLAIMER: For educational purposes only. This information has not been evaluated by the Food and Drug Administration. This information is not intended to diagnose, treat, cure, or prevent any disease.