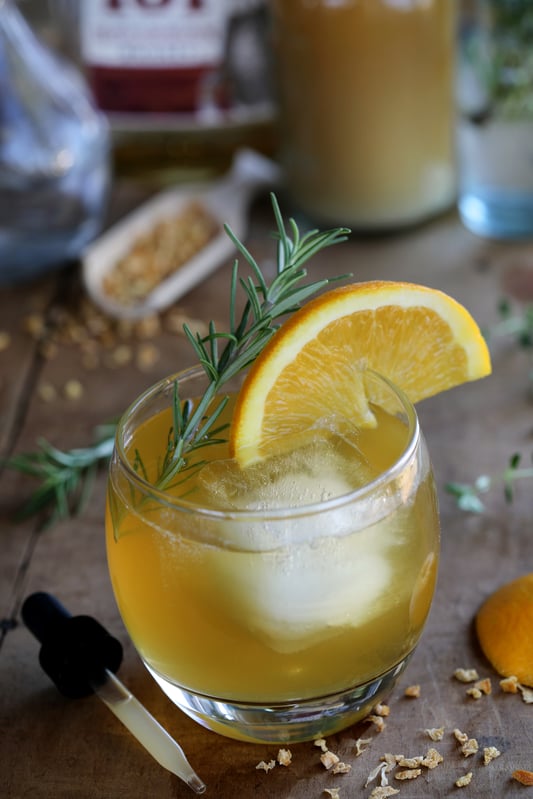 Bitters seem to be all the rage these days—and for good reason! Among their many benefits is their much-touted ability to stimulate digestive function. These dandy-orange bitters are no exception. They make a great all-purpose bitter that's traditionally been used to support normal digestion and is also quite handy as a bitter for mixed drinks!
This recipe was provided by experienced herbalist and herbal educator, Juliet Blankespoor. I can't recommend her school and blog highly enough. If you haven't already, I recommend checking out the Chestnut School of Herbal Medicine. You're sure to come away herbally inspired!

Dandy Orange Bitters
Makes about 8 to 12 ounces.
Ingredients
Directions
If you are using fresh roots, wash and finely chop. Coarsely chop the citrus peel.
Place the dandelion root and orange peel in a pint jar and fill remainder of the jar with vodka.
Secure the lid on the jar and label.
Infuse for one week, shaking daily.
Pro Tip:
Want to learn more about bitters?
You may also like: