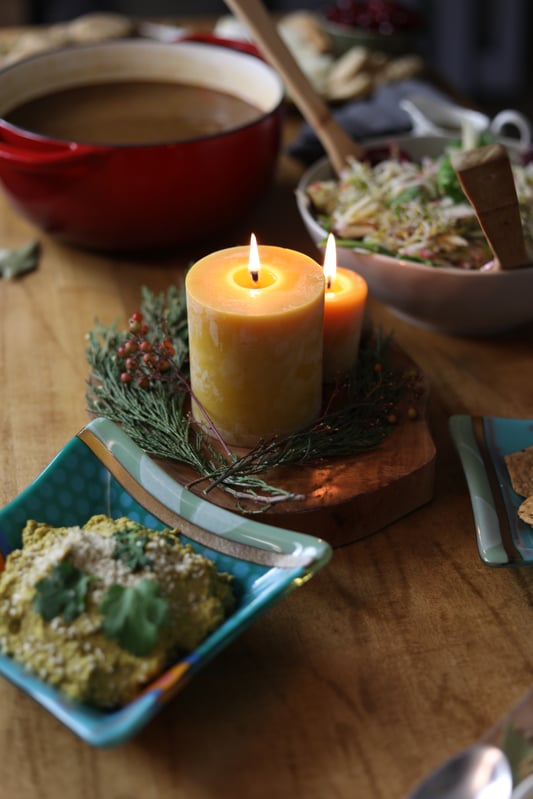 When the air gets cooler and the days shorter, it's time to cozy up indoors with good company and good food. Here at Mountain Rose Herbs, one of our favorite things to do this time of year is to create delicious, herb-inspired recipes to share with our co-workers. When you have a variety of flavorful, organic spices to play with, you can't help but get creative in the kitchen!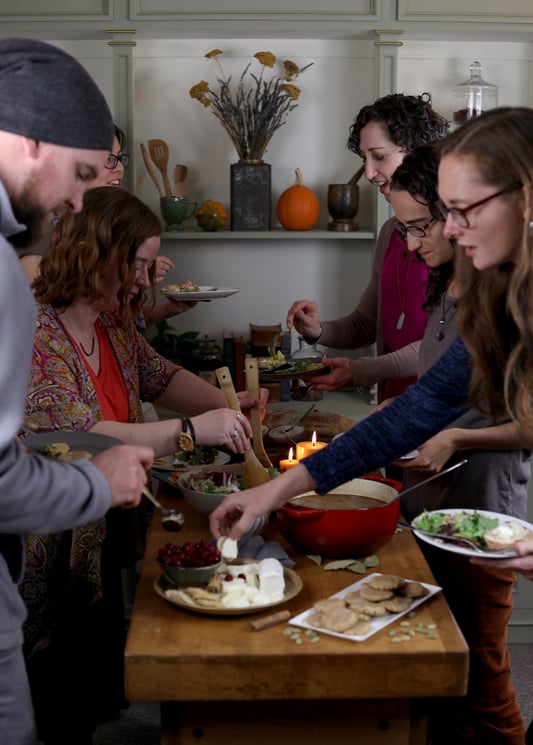 To celebrate the season of delicious food, I challenged my co-workers to create their own tasty recipes for an office potluck. Not only did I learn that my co-workers are quite talented in the kitchen, but also that fresh and flavorful ingredients are what makes a meal truly sing. We thoroughly enjoyed sharing these recipes with each other and couldn't wait to share them with our beloved readers! From vibrant pickled cranberries, to sweet cardamom cookies, try making some of these treats for your next culinary soiree!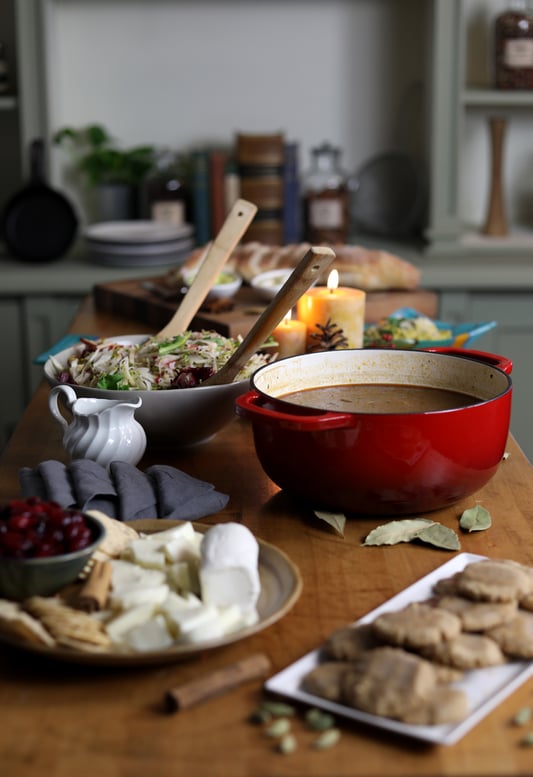 Our Top 6 Herbal Potluck Recipes:
While gumbo is not traditionally vegetarian, this dish offers the hearty flavors or Cajun and Creole cuisine and pairs nicely with a bowl of rice. See recipe.


Packed with greens and fragrant fennel, this salad makes for a tummy-friendly side, or adds flavor and texture to cooked quinoa. See recipe.


Pickled with a variety of organic spices including cinnamon, smoked black peppercorns, and cloves, we found that these pair nicely with cheese and bread. They also add a vibrant pop of flavor to a sprout salad. Hint: Use the brine to craft a ginger cranberry shrub cocktail. See recipes.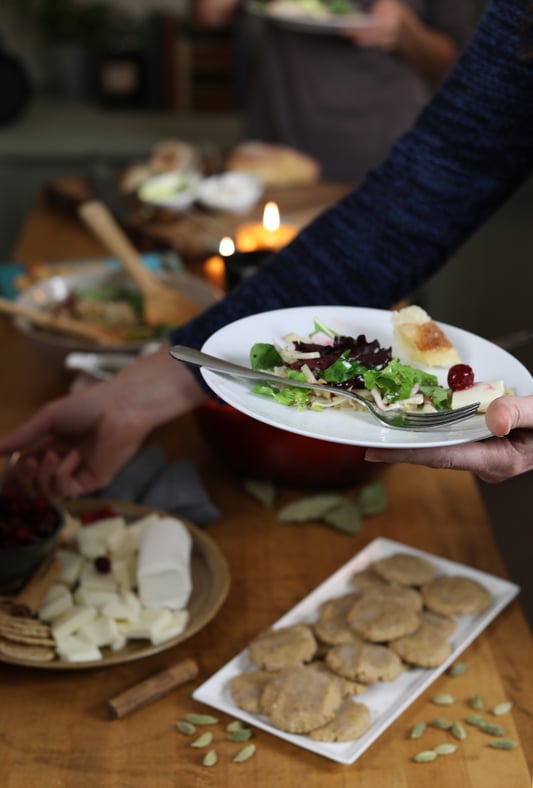 Dairy free and full of garlicky goodness, this dip pairs well with fresh veggies or crunchy crackers. See recipe.


Tangy goat cheese marinated in spice combos inspired by Italy and India pairs wonderfully with a warm, crusty baguette from a local bakery. See recipe.


Last but definitely not least, these little cookies make for an enjoyable dessert paired with a hot cup of tea. See recipe.
Looking for more Delicious Creations for your next DINNER PARTY?