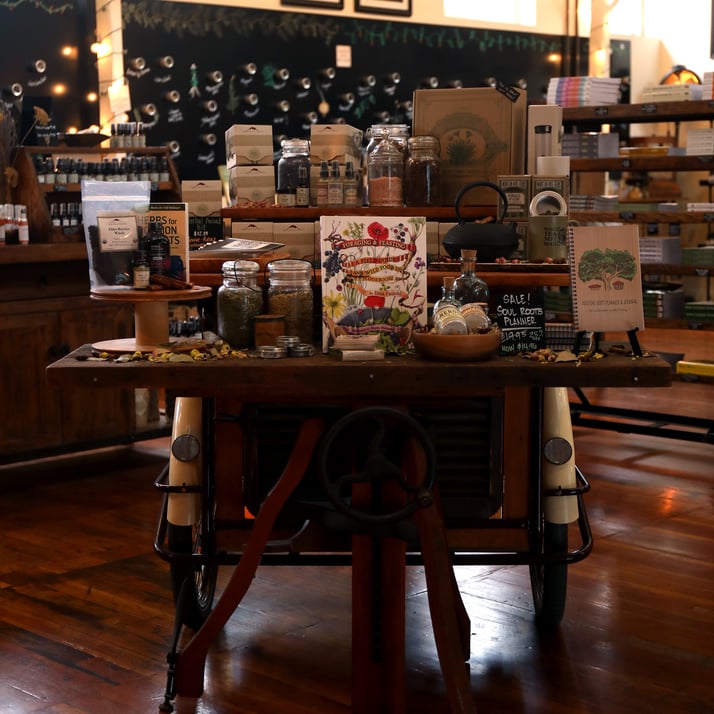 As a bulk supplier of organic ingredients, we work with many businesses in the natural products industry. Part of our business relationship with these other organizations includes an exchange of tips and insights about running a company in an always-changing landscape. I want to share with you some of what I have learned about business development in my years with Mountain Rose Herbs. Whether you are considering starting a business, want to grow the one you have, or you're simply interested in how successful companies thrive, these are some of the most helpful tips I have learned along the way.
Understand the First Movers Advantage
The most pivotal concept I learned early on was having the first mover's advantage. At its core, this philosophy is centered around inventing something new that solves a problem, and then acting on it before anyone else. In a world where people are fatigued by commerce, it is important to offer something that is helpful and to do so in a way that is convenient. For example, Mountain Rose Herbs wasn't the first organization to sell herbs, but we were one of the first to begin selling herbs online. We provided people access to organic ingredients from the comfort of their homes. We were also among the first companies to add product photos to our online marketplace, which sounds like an obvious practice now but was revolutionary at the time. Our high-quality product images help people know what they can expect when they order with us. Making these moves early set the stage for our success.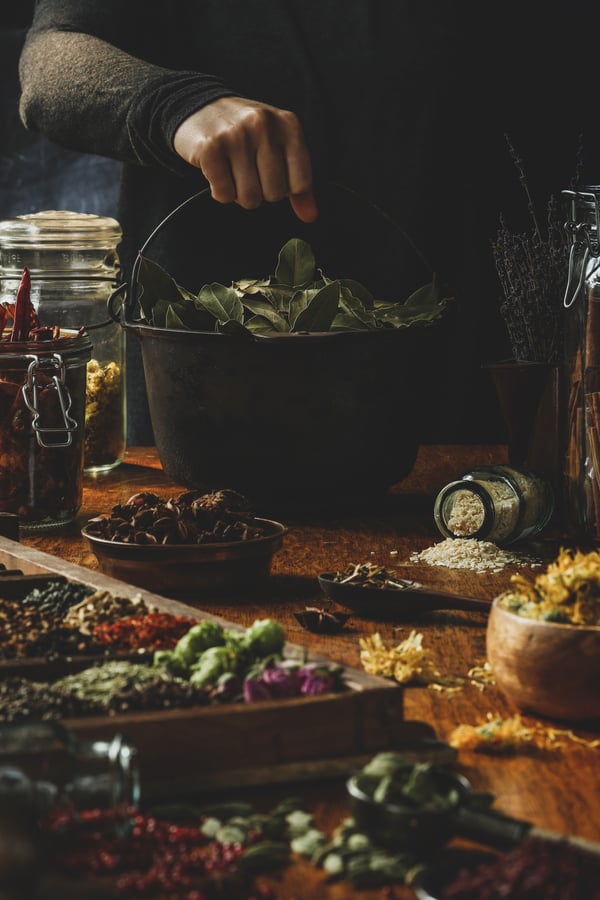 Share Your Passion and Build Community
One of the things that set Mountain Rose Herbs apart from other herbal providers was our passion for sustainability and the belief that companies should do good in this world. From our earliest days, we have supported organic agriculture and shared profits with charities and environmental groups that are aligned with our ethics and philosophies. There is only so much we can do as one organization and supporting others doing good work creates a ripple effect of positive change. Partnering in this way allows us to support those whose work benefits people, plants, and planet. These partnerships also help our customers know that part of their purchases is going toward the betterment of the planet. By committing as a company to share our passion, we grew a community that consists of the most educated, well-intentioned, and passionate people in our industry.
Working Within Regulatory Restrictions
Whenever I talk to someone thinking about starting a natural products business, the one thing they are always stifled by is regulatory compliance. To be honest, there are a lot of regulatory and legal restrictions that can inhibit a new business. My best advice in this is to slowly grow into full compliance. No business can be expected to be 100% compliant, either knowingly or unknowingly when they open their doors. The one area that is important to initially get right is adhering to proper hygiene and food handling procedures. You absolutely must ensure that your offerings are clean and safe when offering them to others. Regulatory language is more complicated and is something you can commit to learning along the way.
The Importance of Packaging
We have always loved packaging and color schemes that are innovative and contain strong colors. I think many businesses in the natural products industry choose colors and designs that are light and airy, but we felt that strength and boldness in design were more compelling. When someone sees your products on a shelf, the package should tell the story of what's inside. For us, dark colors more closely align with the potent and vibrant herbs found inside. We continue that visual style throughout our messaging, including in our blog, journal, and social media photos.
Evaluate Successful Businesses
It's perfectly okay to monitor what other inspiring businesses are doing and to try to replicate what they do within your own style and company mission. Seeing the movement and innovations of established companies can be helpful in determining the direction of the industry as a whole and can spark ideas for a new project or collaboration.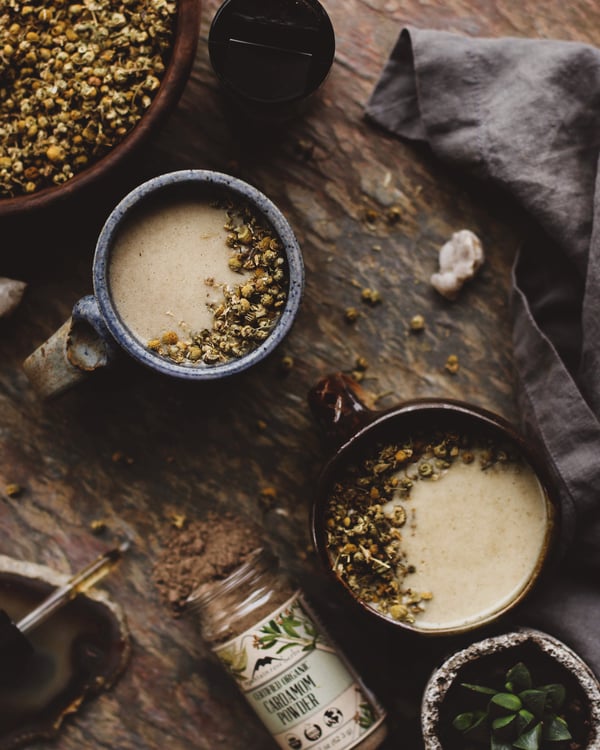 Don't Forget the Importance of Marketing
Many companies focus so much on what they are offering that they neglect to prioritize how people are going to find out about it. Whether we like it or not, marketing is important. When done wrong, it can feel awkward and forced, but when done right, it can help us connect in a way that is genuine and that helps our community. Learning what is important to your customers and serving their needs is key. However, it's important to remember that targets can move over time, so be sure to listen to your community and prioritize personalized and genuine connections
Avoid Outsourcing If You Can Help It
Many businesses are tempted to outsource some of their help, but I've found over the years that the most effective operations are achieved when things are done in-house. I'm also a believer in a "promote-from-within" culture. By promoting from within, we have curated a staff that is cross-trained and therefore intimately knows many aspects of what our various departments do. This also supports talented members of our team by rewarding great performance with the opportunity to move up. Outsourcing does not allow for this type of employee culture and contributes to what many in the business world refer to as the silo effect. Working in a silo means that a person or team works autonomously, which inhibits their ability to see how they fit into the bigger picture and how their actions affect others.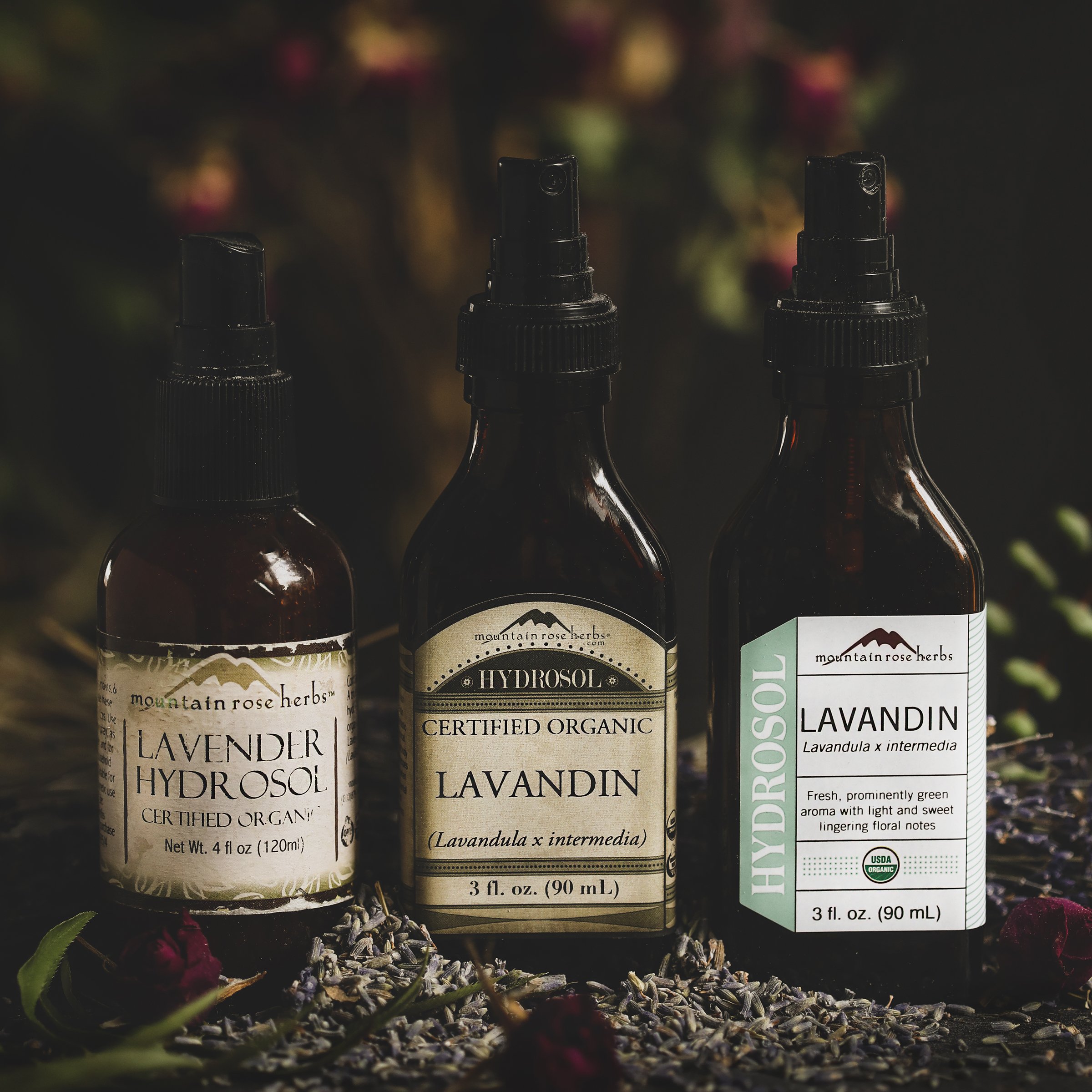 Embrace Change and Innovation
As times change, it's important to evolve and adapt in a way that is still authentic. Change is a good thing when you do it mindfully. Just as you want to offer the freshest and highest quality products, you must also present them in a way that is new and exciting. Just because something worked in the past doesn't mean it will continue to work. It's good to take a step back, accept feedback, and see how you can operate within the times while still maintaining your core principles.
With No Risk Comes No Reward
It's important to embrace the idea that you must continuously put more risk into your business to maintain its success. Many assume that risk always means financial investment, but it also entails trying new things that are outside of your comfort zone. It's just as important to get things wrong and discover why it didn't work. Those moments provide insights that can help with future decision-making. The truth is that if everything you try is guaranteed to work, then you're not taking enough risks.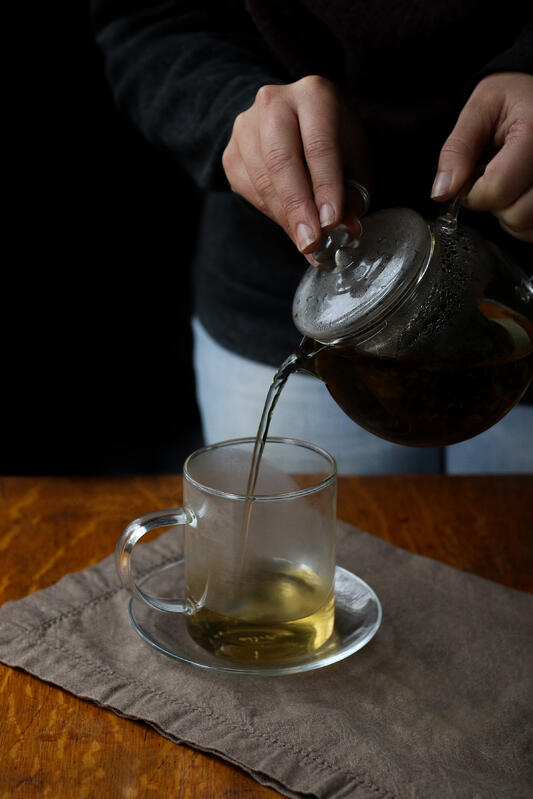 Have Effective Ways to Manage Stress
Most business advice revolves around how to be successful and profitable, but that often neglects the importance of care on an individual level. Stress is an inevitable part of the job and if you are "stress adverse" to particular aspects of your company, it is highly advisable that you have someone else manage those aspects that challenge your wherewithal. This will free you up to tackle other elements of your company that may be more important or that further feed your passions. Practicing self-care is also paramount to making business success sustainable. Identify your most helpful stress-relieving practices and make them routine. They should be as much a part of your business plan as anything else because a business is only as balanced and stable as the person leading it.


Looking for More Ways to Create Positive Company Culture?
You may also enjoy:
Philanthropic Giving From the Inside Out
What is Sustainability in Business and Why Is It Important?
How We Became an Oregon Benefit Company