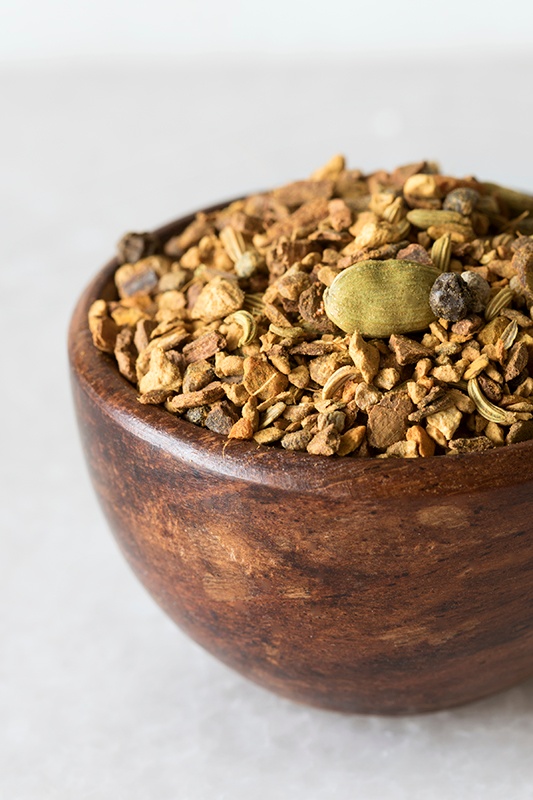 This stunning
Turmeric Chai
is the latest in our line of organic chai blends. Handcrafted by our tea experts, this chai is wonderfully warming from the synergy of aromatic roots and spices, and we can't wait for you to experience its delicious flavor and beautiful golden brew!
Turmeric has been riding a wave of popularity in the world of natural products, but it has been enjoyed in India for its benefits since ancient times. Many of the valuable properties turmeric offers have been attributed to curcumin, a group of antioxidant compounds found in the rhizome. The root has a brilliant orange color and becomes very hard when dried. It is distinct and fragrant with a scent that is mildly hot and gingery.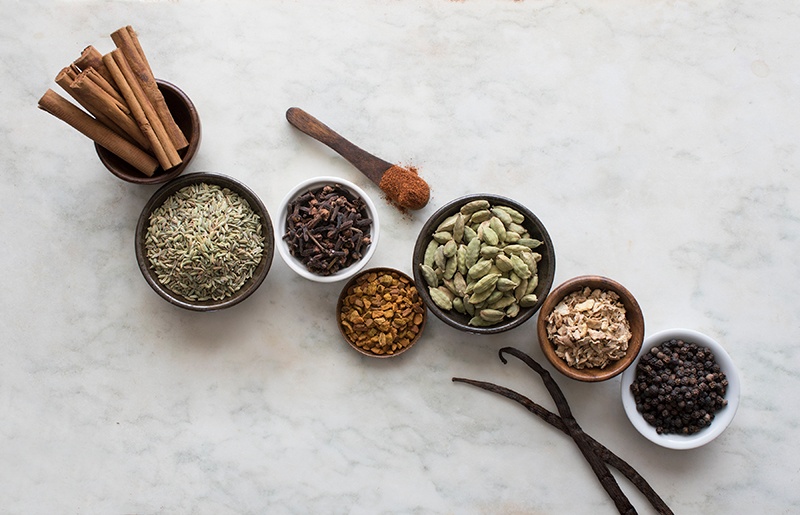 This Turmeric Chai boasts a spicy and strong aroma with a hint of earthiness. Your taste buds are sure to be stimulated by the complex spiciness and robust, warm flavor. This is an excellent alternative for chai enthusiasts who wish to avoid the caffeine boost. Turmeric gives this chai an exotic, piquant flavor that pleasantly lingers, while also highlighting the other pungent spices. The added pinch of cayenne really brings a delightfully spicy bite! We enjoy this Turmeric Chai with a bit of our favorite milk or a little organic coconut oil and honey.
Visit our online shop to view our entire collection of house-blended herbal chai.