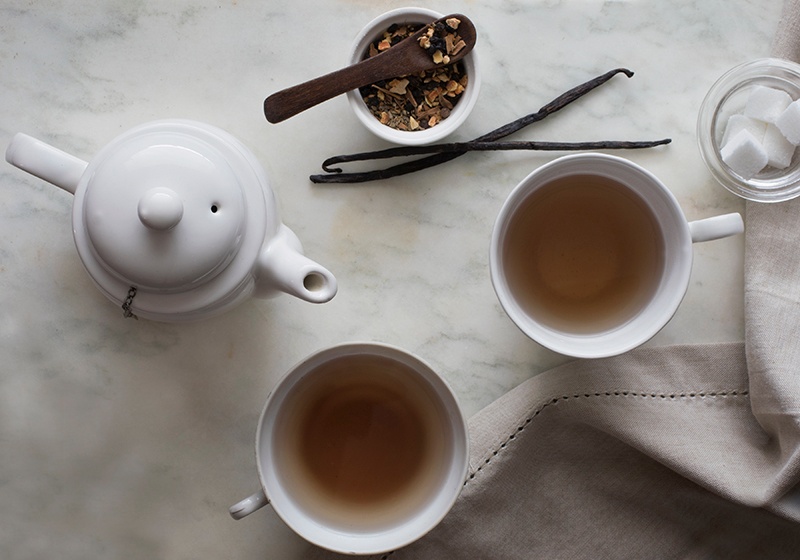 How is the autumn weather shaping up where you are? While we have had a bit of lingering summer here in the Pacific Northwest, the nights are getting cooler and the mornings have a bit of a crisp nip in the air. As the season changes, cool fall mornings call for a spicy, warming tea. This tea recipe has the added benefit of being full of good-for-you herbs like Elderberries and Cinnamon!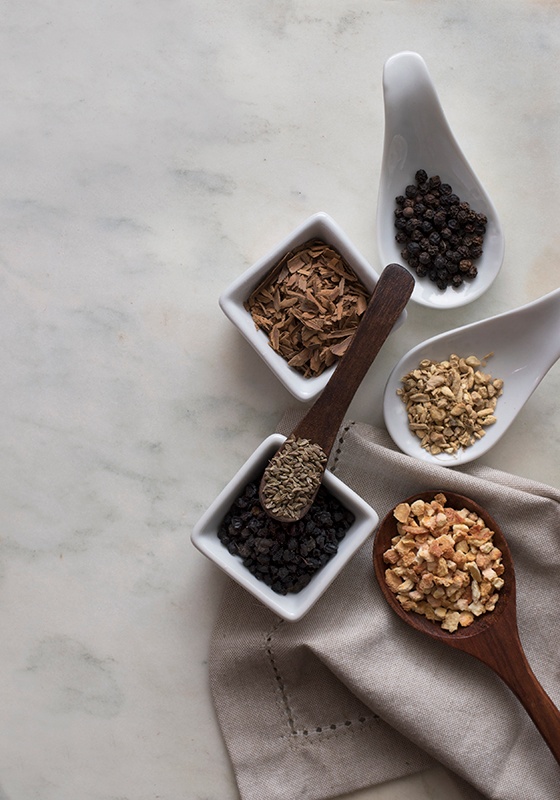 Cold Morning Tea

1 teaspoon organic dried Orange Peel
1 teaspoon organic Cinammon Chips
1 teaspoon organic dried Elderberries
1/2 organic Vanilla Bean (cut bean in half, split and scrape seeds)
1/2 teaspoon organic Anise Seed
1/2 teaspoon organic Ginger Root
1/2 teaspoon organic whole Black Peppercorns
Honey and lemon, if desired
Combine all the herbs in a tea infuser, bag, or nest. Pour 1 1/2 to 2 cups of boiling water over and allow to steep for a good 5 minutes. You can also make a decoction with this recipe and simmer the herbs for 15 or 20 minutes to extract even more of the herbal goodness from the ingredients. Since they are all seeds, berries, and bark they hold up well to a bit of a summer!
Strain herbs and add some honey and lemon to taste, if desired. Curl up in a cozy place and enjoy!