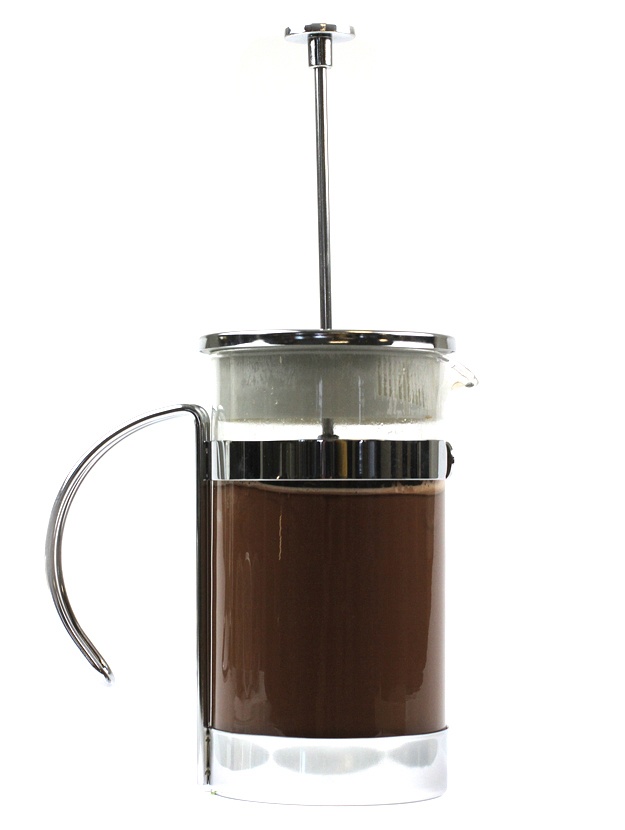 Recently, my work comrade, Mason, and I were chatting about our love of the stimulating coffee, especially first thing in the morning. I confessed that for me, it is as much about social ritual as consuming the actual beverage. I love the act of sharing that comes with having the delicious cup of coffee with my fellow peeps - whether at home, at work, or at a coffee shop. But, it can also be a slippery slope of adrenal-depleting stimulants, especially when one cup leads to several!
The thing is, we also love and consume lots of herbal tea! So, as Mason asked, "Why not just herbal tea?" I suppose for me I like to have all the choices and know that I can have coffee, tea, cocoa, or whatever suits my fancy throughout the day. Even so, there are ways to bring a little more herbal tea (meaning healthy, nourishing plant friends) to the morning coffee ritual and this recipe just may be the best of both worlds...

Spicy Tea-Infused Coffee
This recipe is intended to be made by the pot (6-10 cups) and I make it in my drip coffee maker, but you can easily adjust it depending on how your prepare your coffee.
1 - 2 Tablespoon(s) organic medium or dark roast coffee beans
1 Tablespoon organic roasted Chicory
1 Tablespoon organic Dandelion root
1 teaspoon organic Cinnamon chips
1/2 teaspoon organic Vanilla Bean powder


Combine the coffee beans, chicory, dandelion, and cinnamon in a grinder and grind. Add this, along with the vanilla bean powder to the basket or filter of your drip coffee pot. Brew as usual. Feel free to add milk of choice, cream, sweetener or other ingredients to taste. Enjoy alone or with a delicious breakfast or snack!
We also offer a delicious caffeine-free Herbal Coffee!
This post was originally a part of our series called "The Sunday Steep."