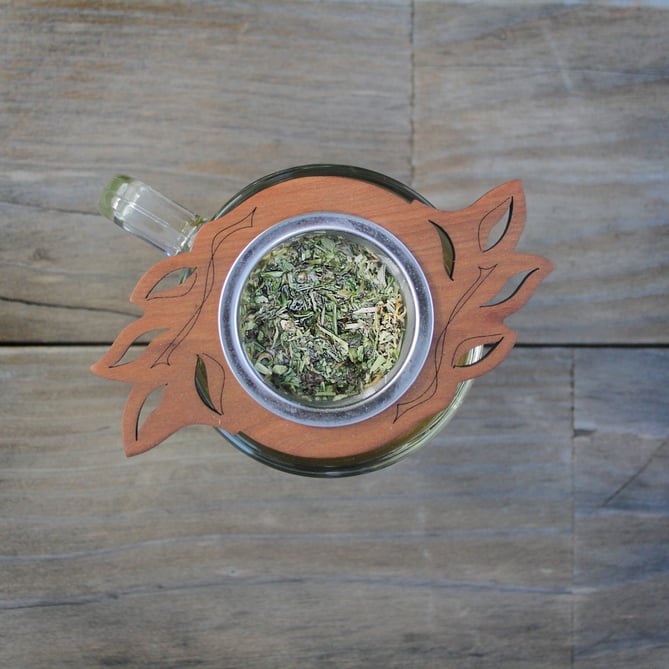 Despite what Kermit's song says, I find green to be one of the easiest inspirations for herbal tea blends. The leaves of so many wonderful plants are packed with flavor, nutrients, and other good-for-you constituents and the combinations are seemingly endless. Lately, I've been on a bit of a Lemongrass kick, adding the essential oil to my AromaMist diffuser for a fresh scent, and tossing the organic leaves into my cups of tea. This recipe is as aromatic as it is tasty, so make up a cup and enjoy your "greens"...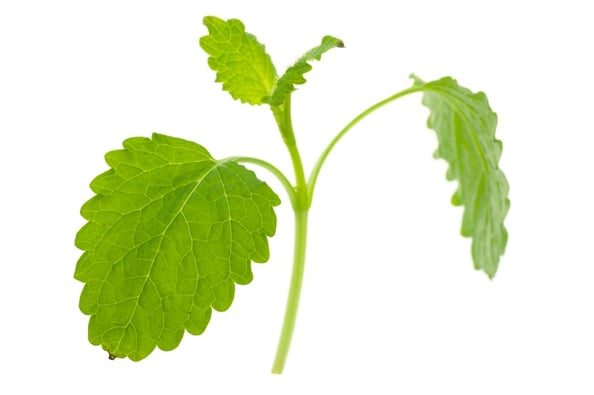 Luscious Leaf Tea with Lemongrass
Combine herbs in a nest, infuser, strainer, or bag and pour 1 1/2 to 2 cups boiling water over and allow to steep for 4-5 minutes. This blend will not get bitter if you allow it to steep longer and it makes a delicious iced tea as well. Add a wedge of lemon or orange if you would like a little fruity garnish. I like a little sprig of fresh spearmint or peppermint for fun. Enjoy!
Originally posted as a part of the "Sunday Steep" series.