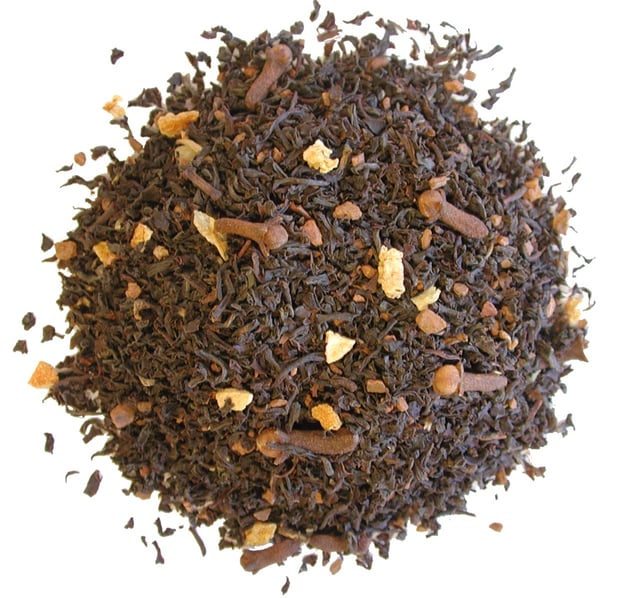 From our weekly series: The Sunday Steep
The seasons are changing! While the daytime temperatures here in Oregon are still toasty warm, the evenings are getting cooler and the leaves are just starting to come fluttering down here and there. As much as I hate to see summer go, I admit my thoughts are turning to the tastes and adventures of the coming Autumn. Since I consider these few weeks in September to be a bit of a transition, I think our organic Orange Spice Tea blend is an ideal "bridge" into the cooler months.
I'm not quite ready to give up the cool citrus flavors of summer, but a the cinnamon and cloves in this delicious black tea blend are warm harbingers of the coming Fall. This Ceylon Tea is best served hot and adding a little bit of raw honey, stirred in after steeping, makes it just the right amount of sweet!
Add 2 - 3 teaspoons of Orange Spice Tea to a strainer, infuser or tea bag and pour 1 - 2 cups of boiling water over. Allow to steep for 3-4 minutes. The longer black tea steeps, the more bitter it can become so, depending on how strong you like your tea, steep accordingly! Add honey to taste (and milk, if you'd like.) Sit back, sip, and enjoy the first fluttering leaves of fall!