From our weekly series: The Sunday Steep
While I love my morning cup of coffee, there are times when I really want to shake it up. Whether I'm craving something a bit less stimulating, or yearning for some different flavor combinations, green teas can be a wonderful choice. One of my favorites is our Jasmine Green Tea. It is relatively mild and reminds me a bit of the tea I drink at Lotus Garden, a vegan Chinese restaurant here in Eugene. For extra zip, I like to balance the floral flavors with a little fruity orange peel and spicy ginger...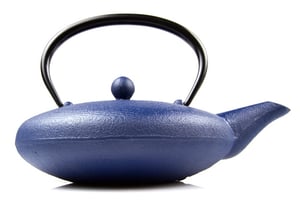 Ginger Jasmine Green Tea
Combine all the herbs into an infuser, strainer, bag, etc. and add 2 cups boiling water. Allow to steep for 4-5 minutes. - See more at: http://mountainroseblog.com/#sthash.ppucwMtr.dpuf
Combine the tea with the orange and ginger in a nest strainer or infuser. Pour boiling water over and let steep for 3-4 minutes. This recipe makes enough for one cup of tea, but feel free to adjust for a pot or more. This is also good with dried lemon peel, a little honey for sweetness, or leave out the extra ingredients all together and just try the Jasmine Green Tea for an invigorating cup of tea!