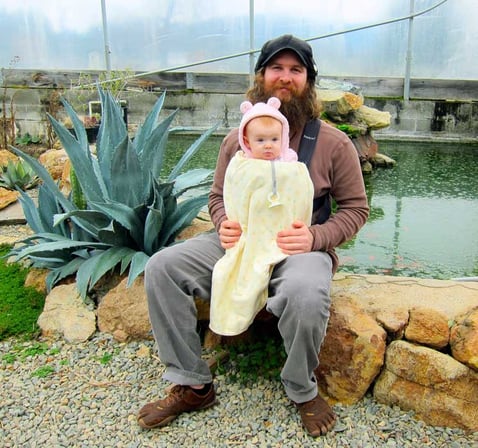 Mason is our new assistant in the Marketing department, but he's been with Mountain Rose for well over a year. You might've spoken with him on the phone while he was in Customer Service! Eugene born and raised, Mason found an early interest in nutrition which eventually brought him to the world of herbalism. Last year, he became papa to a sweet baby daughter and now looks forward to sharing many plant adventures with her. One of those adventures was a trip to Richo Cech's Horizon Herbs Farm! Here's the story...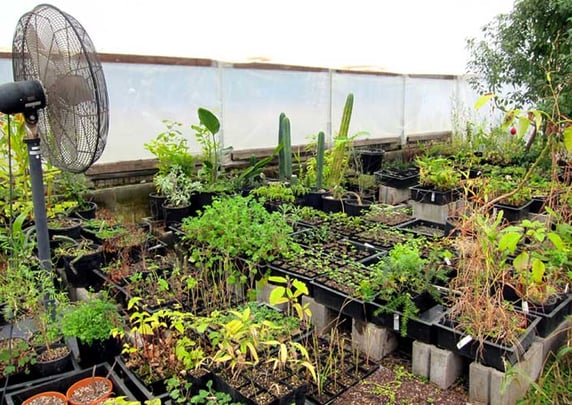 Last Sunday I traveled south on the ol' I-5 to visit beautiful Williams, Oregon. I set out for Horizon Herbs, the grower of our medicinal herb seeds. Richo and Mayche Cech are the owners and operators of this wonderful company, and they gladly obliged when I invited myself to their farm. I originally met these two fantastic folks at the RootStalk Festival last summer, and have since wanted to check out their operation.
Horizon Herbs carries over 1,000 different medicinal herb seeds. That is approximately 1/30th of the known medicinal herbs! Quite an amazing feat if you ask me, and their catalog only continues to grow. They are able to grow such a diverse collection of plants thanks to the spectacular greenhouses and lighting systems for seed propagation, as well as cool and dry seed storage facilities. They're currently in the process of building a new tropical greenhouse too.
Richo regularly travels around the globe, studying different eco-systems and growing conditions. He also collects new seeds to take back home to the farm. He recently visited Zanzibar, located in the Indian Ocean just off the east coast of Africa, and the seeds he collected there should grow quite nicely in their new, carefully designed home. In addition to a new greenhouse on the way, the Cechs just bought a new piece of land in Williams. Let's see how close to 30,000 varieties of medicinal seeds they can grow with these new additions!
Richo says, "As this seed collection grows we feel a mounting responsibility to our seed-sowing friends. Cultivation of medicinal plants from seed is of absolute imperative importance if we are to turn the global tide of degradation of native medicinal plant resources. Earth-conscious gardeners everywhere are supplying whole medicines to people in need. May we all be healed by this work and by living in the presence of the plants themselves." Horizon Herbs' passion for plants is a true thing of wonder. Anyone who has sprouted their seeds into vibrant healing allies has surely experienced this firsthand.
Although it is winter, there was still plenty to see out at Horizon Herbs - from the greenhouses and plant start room, to the incredible panoramic views and their backyard stream. By the end of the day, I was dreaming of spring and left the seed farm with ripe visions of my future garden. Whether you are already an avid gardener or looking to plant your first medicinal herb, be sure to browse the amazing seed selection we offer from Horizon Herbs. All of these medicinal seeds are certified organically grown with the exception of a few species, which were wild-gathered by Richo himself with great respect for the natural environment. You might also want to check out Richo's wonderfully informative guide The Medicinal Herb Grower.
Until next time...