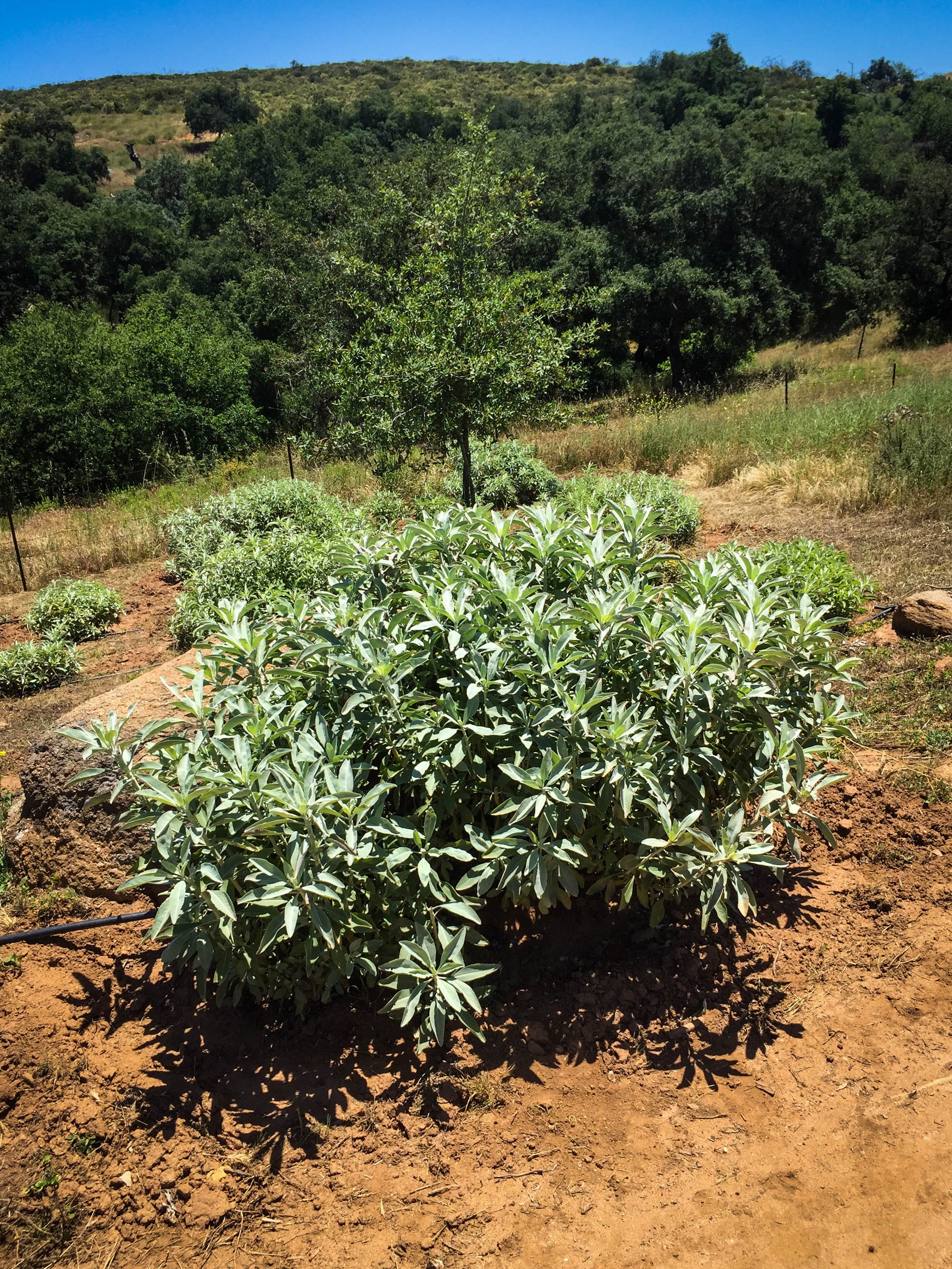 Mountain Rose Herbs has been in a years-long process of shifting our procurement policies steadily away from wild-harvested botanicals. This policy shift is in direct response to the increasing impact of overharvesting on wild stands of some of the most beloved herbs and spices around the world. White sage (Salvia apiana) is one example. In the past few years, white sage has come under a dual attack. The arid regions that are home to wild stands of Salvia apiana have been badly impacted by climate change, which has caused wildfires and other devastation. At the same time, there has been a meteoric rise in the commercialization of smudging, which has created a lucrative market for illegally harvested white sage, much of it taken from public lands. It is for this reason that Mountain Rose Herbs made the decision in 2019 to procure 100% of our loose-leaf white sage from a special cultivation project in the rocky hills of San Diego County's North County region. We consider ourselves fortunate to have the opportunity to support such an important project.
White sage, also called bee sage and sacred sage, is an evergreen perennial shrub native to the American Southwest and northwestern Mexico and is of profound importance to local indigenous people. Although it is a common plant, its native region is relatively small and has become increasingly populated and developed, which has served to diminish its numbers and distribution. At the same time, interest in herbalism has grown exponentially, sparking increased demand for herbs like Salvia apiana. While we applaud this shift toward healthier living, an unfortunate side effect has been an increase in irresponsible wild harvesting, sometimes by well-meaning people who are not properly trained or who don't understand the scale of the problem.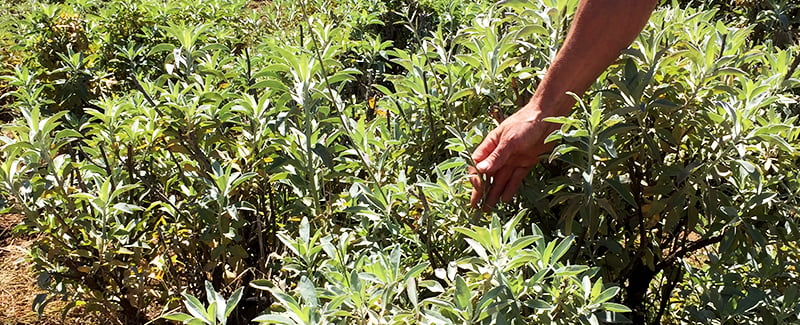 Illegal harvesting occurs on both public and private property. To profit from the increased demand, people are trespassing, cutting plants from roadsides, and encroaching into tribal lands. In June of 2018, for example, several people were apprehended while packing out 400 pounds of white sage that they had stolen from the North Etiwanda Preserve in Rancho Cucamonga, California.
Farmers Samantha and Robert have been cultivating Salvia apiana since 2007. Samantha was raised in a holistic household, where Ayurvedic medicine was common, and grew up surrounded by seven different Native American tribes. From this upbringing, she developed a lifelong passion for this special, sacred, at-risk desert plant. Their 22-acre high desert ranch, located just 40 miles north of the Mexican border and less than 20 miles from the Pacific Ocean, has been in their family for over half a century. Surrounded by four other organic farms, the largest being 28,000 acres, it is a land of amazing views.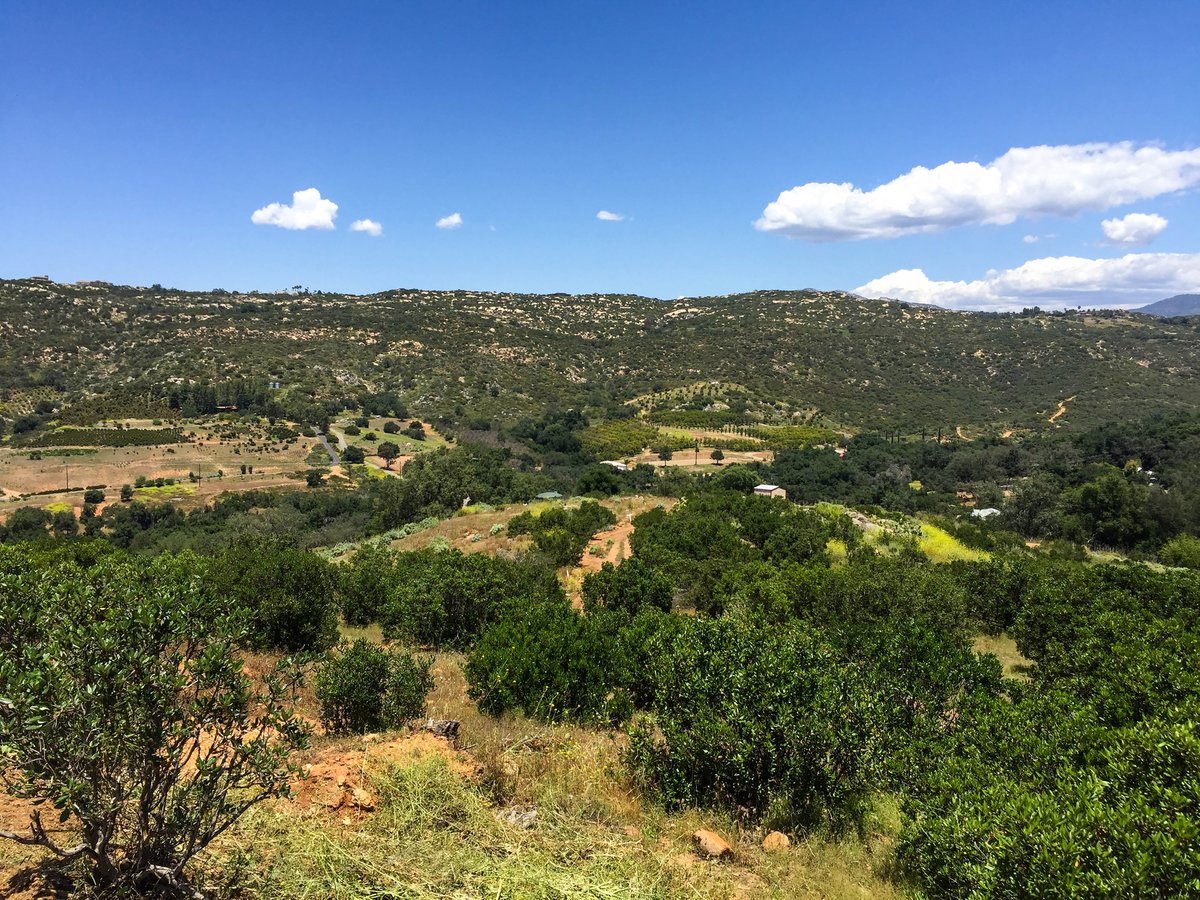 But it took a disaster to launch Samantha and Robert into the business of cultivating organic white sage. The area where their ranch is located is extraordinarily beautiful, but also subject to wildfire. "Unfortunately," said Samantha, "we have experienced two major fires: the 2003 Cedar Fire and the 2007 Witch Creek Fire. The Witch Creek Fire burned 75% of our ranch, sparing the buildings, but burning all the native vegetation around our home and barns. There were only two standing sage plants remaining. Come the following October, we harvested their seeds and started our process."

Because these two remarkably resilient plants are the sole source of this specific strain of white sage, they have earned the titles "Mother" and "Grandmother".
The motivation to launch this unprecedented project was simple: "Why not try to prevent improper wild harvesting by offering a sustainable source to the public, by cultivating white sage here in its natural habitat, and leave the native white sage to be native?"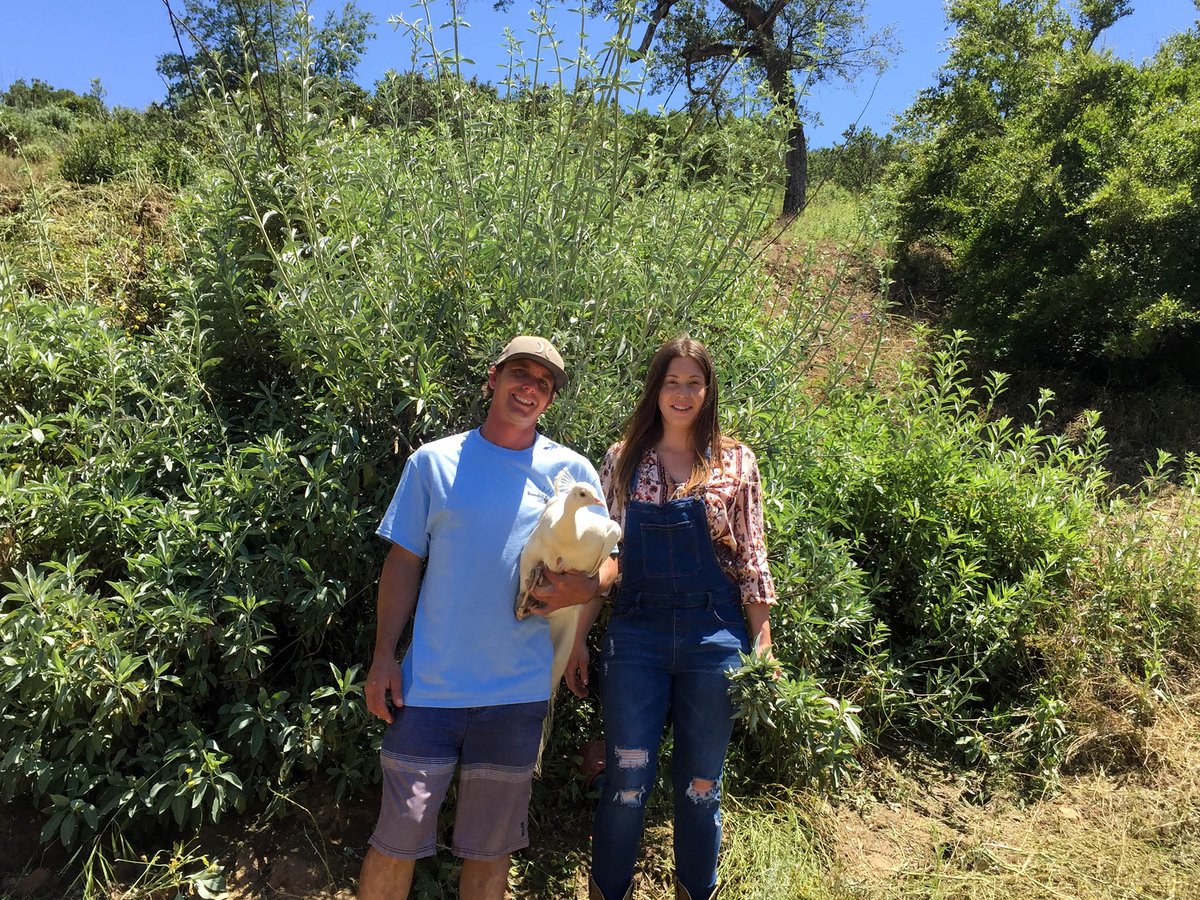 The business started on a small scale, with Samantha successfully tending to the new organic sage plants grown from Mother and Grandmother's seeds while Robert ran a firewood business as their primary source of income. "We started with just a few hundred plants," they told us, "but it has grown to a much larger scale with approximately 20,000 plants now."
In 2011, Robert took a distillation class from "The Guerilla Distiller," Robert Seidel, of The Essential Oil Company in Portland, Oregon, where he learned the process of steam distillation. Shortly thereafter, Samantha and Robert purchased their first copper stills and have spent the ensuing years mastering the art of distilling white sage essential oil and hydrosol, which has become part of their year-round business.

Although this white sage cultivation project has been organic since its inception, it became certified organic in 2018, which opened the door for Mountain Rose Herbs to approach them about procuring organic, cultivated white sage for the first time. "It has been an absolute blessing and life changing journey to be working with Mountain Rose Herbs," said Samantha. We couldn't agree more. Being able to partner with Samantha and Robert, to embrace the practices and beauty of what they do, gives us the unprecedented ability to support sustainable cultivation of white sage, and to make the move away from wild options for procuring this precious botanical.
Want to learn more about how we support sustainable farming?
You may also enjoy: