As a snacker, I'm always looking for new ways to create delicious treats for myself and friends around me. I find that having healthy snacks on hand keeps me focused and energized so that I don't feel tempted to grab something last-minute that will give me that not-so-fun two o'clock crash.
One of my favorite daily treats is a bit of organic dark chocolate paired with almonds. It satisfies my sweet tooth and lifts my mood. So in my efforts to keep chocolate in the picture while adding some organic herbal goodness, I created these delicious no-bake ashwagandha chocolate bites. They have the texture of cookie dough, the kick of chai-inspired spices, and of course that dark chocolate taste that I love so much!


What is Ashwagandha?
Ashwagandha is a revered herb commonly used in the traditions of Ayurvedic medicine. It's known as an adaptogenic and rejuvenating herb, making it a perfect addition to snacks like energy bars. Herbalist Rosemary Gladstar often uses it in her zoom ball recipe! The powder from this root can also be taken straight, in capsules, or added to drinks such as smoothies.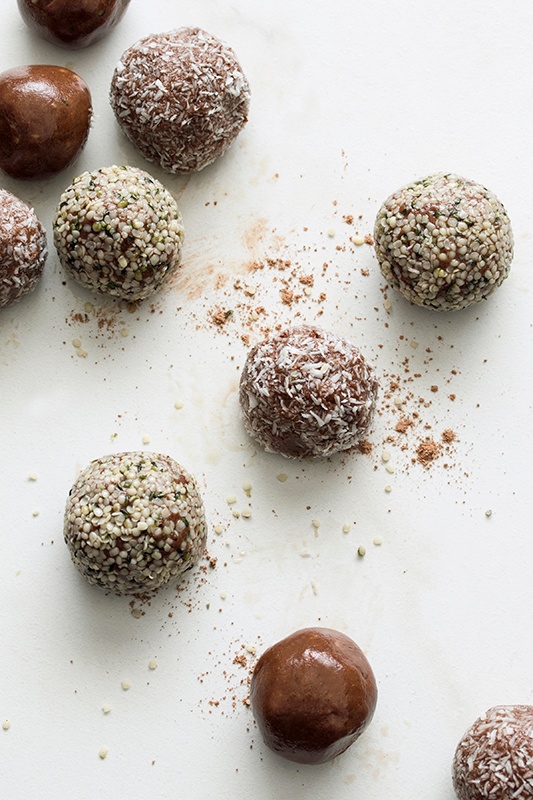 Paleo Ashwagandha Chocolate Chai Bites
Makes 14 to 18 bites (depending on size).
Ingredients:
Toppings:
Directions:
Add tahini, almond butter, and honey into a medium bowl and mix until smooth.
Add herb powders and mix until well combined.
Mix in vanilla extract and hemp seeds.
Mix in chopped chocolate.
Add more cacao powder, a little at a time, until dough is thick enough to hold shape.
Once the dough is thick enough and doesn't stick to the sides of the bowl, roll into 1-inch balls.
Coat with coconut flakes or hemp seeds and enjoy!
What I love about this recipe is that I can taste it as I go and adjust as needed until I have the right flavor and texture. Once the dough is all rolled into yummy little chocolate bites, I keep them stored in a sealed container in the refrigerator for up to a week.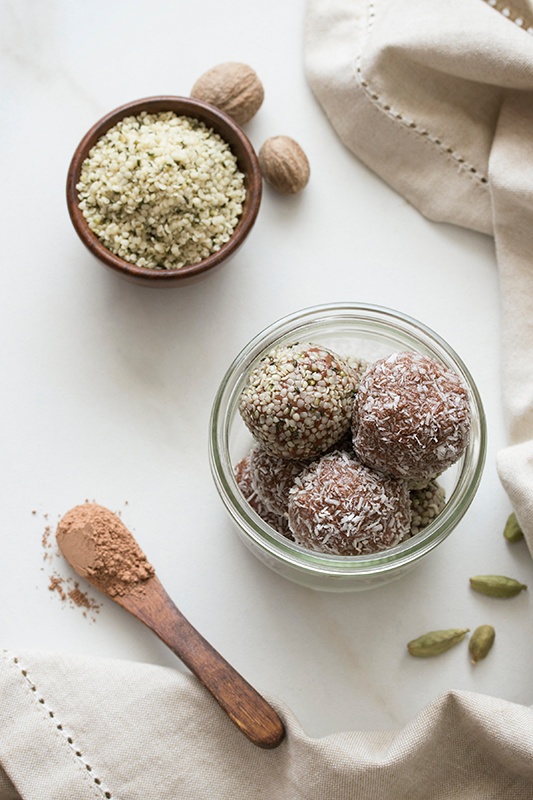 Looking for another chocolate-inspired recipe?
You might also enjoy: