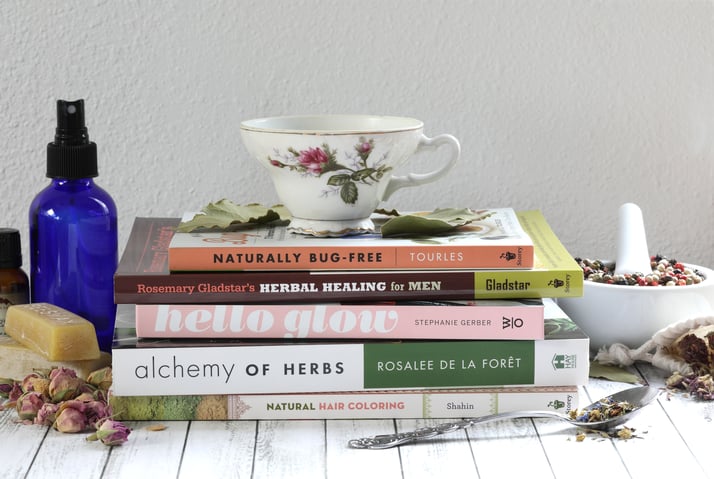 If you ask any herbalist, body care enthusiast, or culinary lover, most would say that having a few reference books on hand is a must. Here are five of our favorite plant-powered books from some pretty awesome authors!
Author: Rosalee de la Forêt
Soft cover, 353 pages
Rosalee de la Forêt crafted this book to create a truly personalized approach to health by reintroducing us to every day kitchen herbs and spices. She highlights our five tastes as well as energetics, and organizes the herb profiles and recipes by each taste … pungent, salty, sour, bitter, and sweet. From scientific plant studies to herbal recipes and quizzes, it's hard not to fall in love with this book. It even features a super helpful glossary in the back! If you're a fan of herbalism books that pack a punch, this is for you!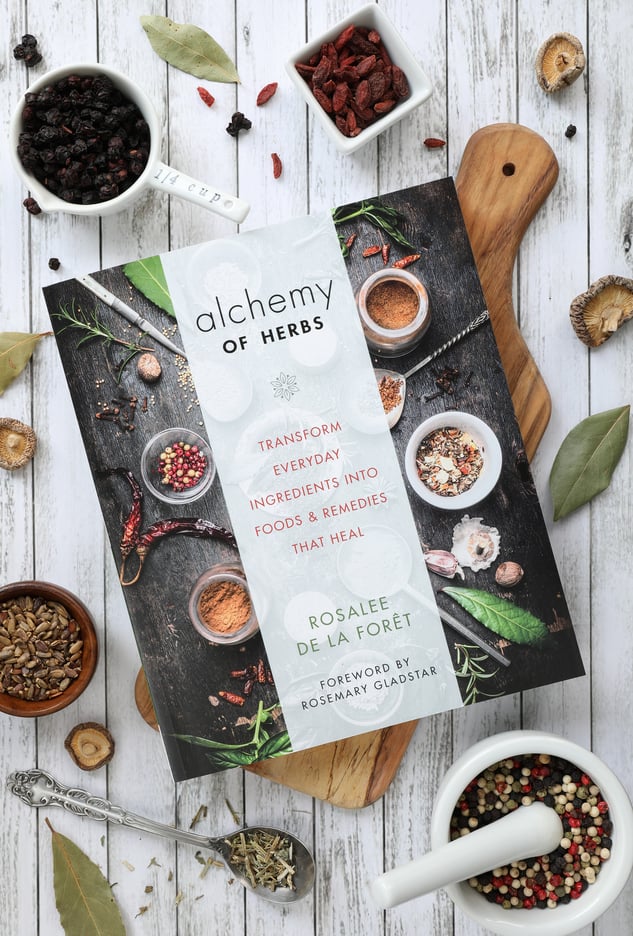 Author: Rosemary Gladstar
Soft cover, 216 pages
Treasured herbalist Rosemary Gladstar pours her years of experience with men's health concerns into this informative book. Not only does she profile a variety of 30 herbs known to support men's health, but she offers tips on maintaining a healthy lifestyle and diet. If you're looking for DIY recipes, Rosemary doesn't disappoint. You'll find over 50 recipes for salves, tonics, and edible herbs to guide you in becoming more aware of your own health and personal care, or the health of your loved ones.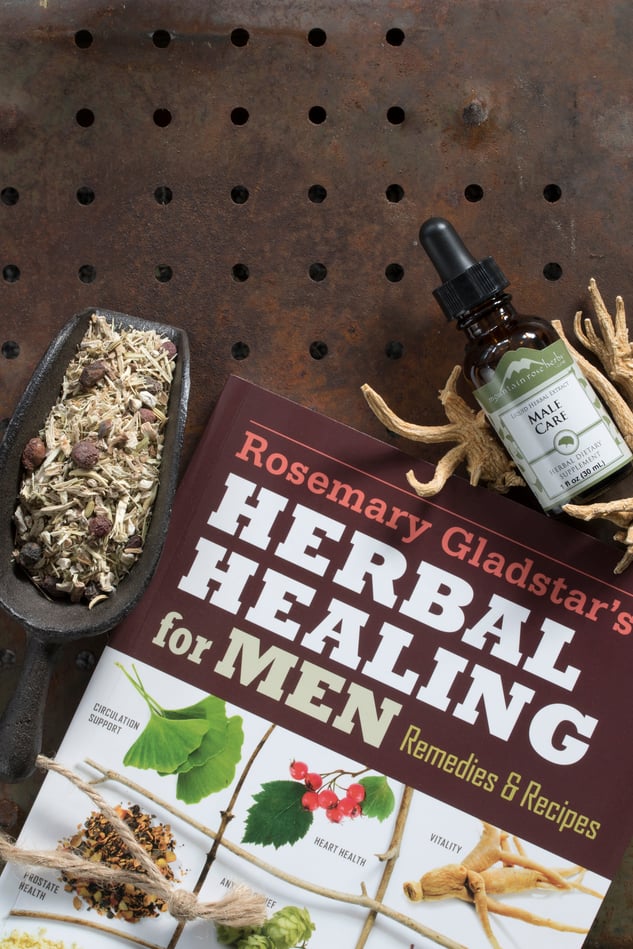 Author: Stephanie Gerber
Hard cover, 151 pages
Stephanie Gerber, founder and editor of the blog Hello Glow, shares more than 150 botanical recipes for skin, hair, and natural cosmetics in this beautiful book. She believes that the journey to well-being can be simple and beautiful as well as natural and stylish. For those of you who can't get enough DIY body care recipes, this book is a must-have!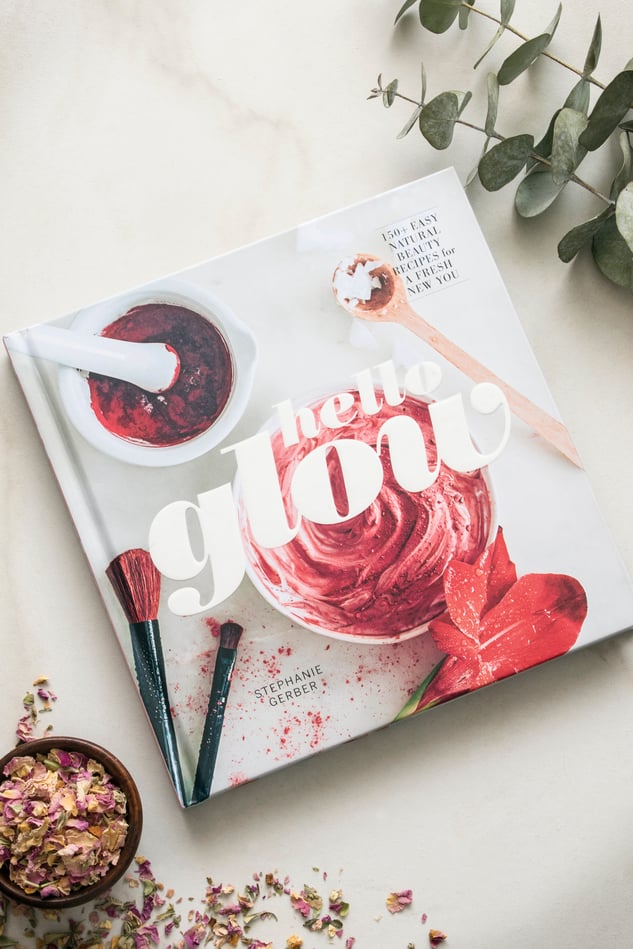 Author: Christine Shahin
Soft cover, 183 pages
Natural hair care expert Christine Shahin shows you how to give your hair some TLC while avoiding commercial hair dyes and chemicals. She guides you through the basics of natural hair coloring, four types of pure hair colorants, how to use them, and how to maintain your color naturally. Inside, you'll find a variety of helpful tips including a green shoppers guide, frequently asked questions, hair care recipes, and more!
Certified Organic Henna
To go along with this awesome book, our certified organic henna is perfect for those who enjoy hair color, but want to avoid the nasty chemicals that come with synthetic hair dye. This henna is based upon the Lawsonia inermis plant which contains hannatannic acid that coats the hair when mixed with hot water. It seals in the oils and tightens the cuticle, giving your hair a rich, healthy shine. The color will fade gradually and will last up to three months.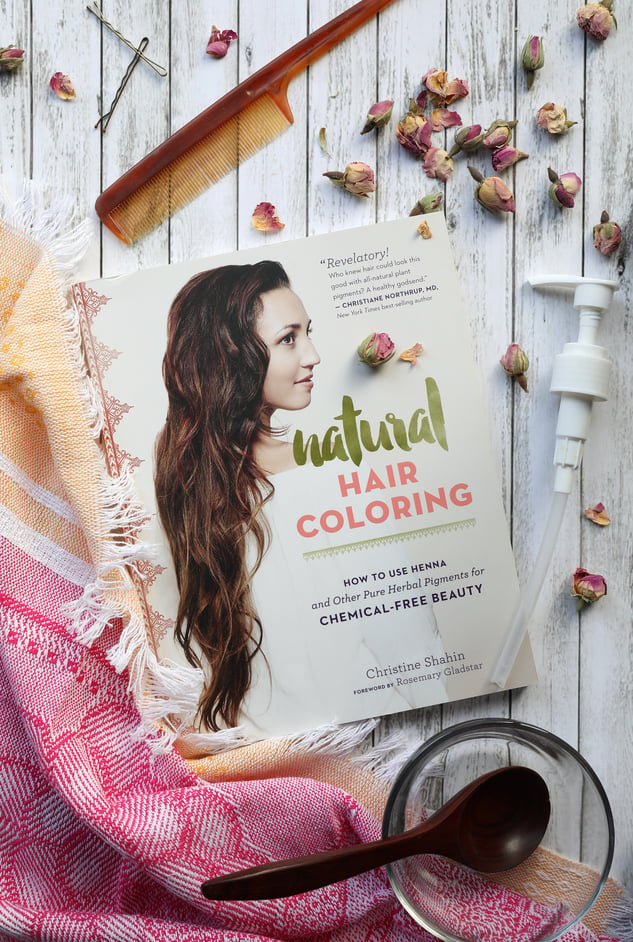 Author: Stephanie Tourles
Soft cover, 175 pages
Stephanie Tourles, best-selling author of Organic Body Care Recipes, introduced this little gem of a guide containing 75 nontoxic recipes for living bug-free. In this guide you'll find recipes for DIY insect-repellents, pet shampoos, balms, and sachets. All of the recipes feature ingredients that are readily available, and the book has a detailed dictionary explaining the properties of all of the herbs, essential oils, and other natural ingredients.

Looking for more great herbal reads and recipes?
You may also like: