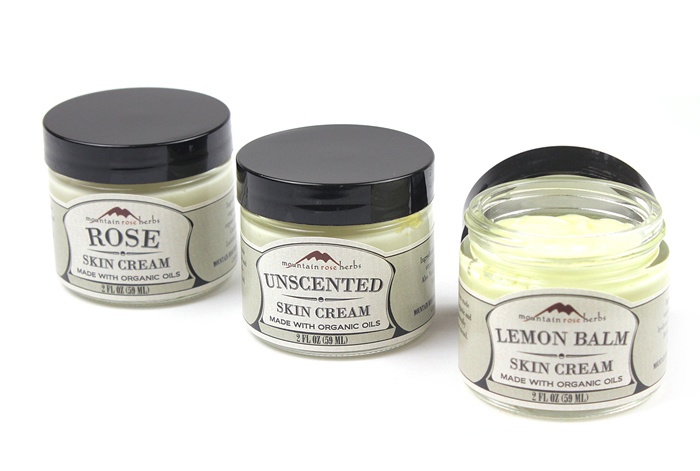 We are excited to share that our handcrafted Organic Skin Creams have a beautiful new look. Don't worry though, none of these classic formulas have changed! Each jar is still made with organic oils that are now Certified Organic by Oregon Tilth.
These luscious creams have been a Mountain Rose Herbs favorite for decades. Our talented staff in the herb kitchen have been handcrafting these creams in small batches to create the freshest cream available, all completely free of synthetics, chemicals, and preservatives, but filled with pure botanical goodness. Your skin will feel the difference!
They were formulated as facial creams, but why stop there! They also make a wonderful body lotion and moisturizer for dry spots. The scented options will lightly perfume your skin while the herbs work their magic. The unscented cream is perfect for anyone with sensitivities or folks looking for a scent-neutral product.

Cucumber
Lavender
Lemon Balm (formerly Melissa)
Rose
Sandalwood Patchouli (formerly Sandalwood)
Unscented
Visit our website for a complete list of ingredients.