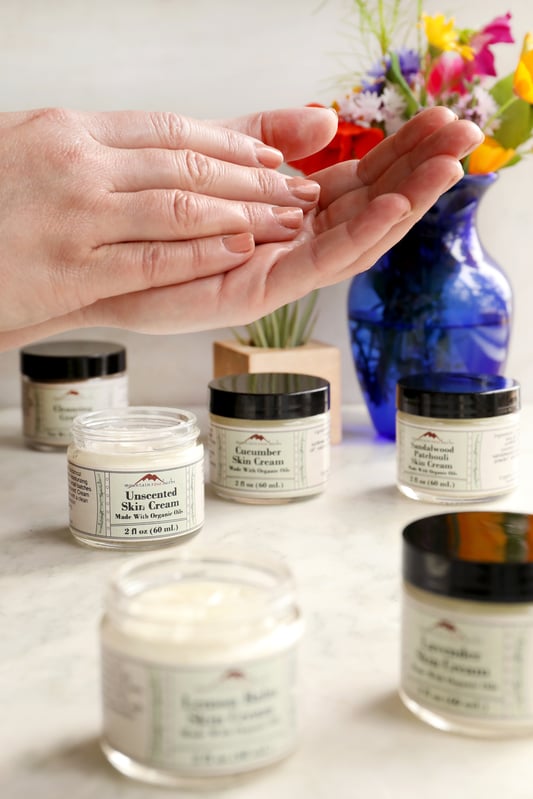 My beauty regimen is extremely simple, and over the years I have stuck almost exclusively with single oils and butters for face and body care. Lotions were never really my thing. However, after trying our Mountain Rose Herbs organic skin creams, I was willing to make an exception! These skin creams are instantly softening and long-lasting, and they have just the right touch of lingering scent from essential oils.
Our All-Natural Herbal Skin Cream Line
The original recipe for our lotion line was inspired by Rosemary Gladstar, and over the years, we have tweaked and perfected the ingredients to deliver a moisturizing cream that absorbs quickly without leaving your skin feeling oily. Folks with skin temperaments ranging from dry to oily to combination, and from sensitive to acne-prone, have found our gentle, plant-powered formula to be an ideal addition to their skin care routines.
Our talented herb kitchen team handcrafts several versions of this recipe in small batches to create the freshest skin creams available, all completely free of synthetic chemicals and preservatives and packed with pure botanical goodness. Each is built upon the same unscented, lightly hydrating base of nourishing carrier oils, calming aloe vera, humectant beeswax, and restorative vitamin E oil. From there, our five scented varieties add the botanical benefits of pure, fragrant essential oils and hydrosols for those who prefer a more aromatic self care experience.

This natural lotion line was formulated as facial creams, but why stop there! They also make a wonderful body lotion and moisturizer for dry spots. The scented options will lightly perfume your skin while the herbs work their magic. The unscented cream is perfect for anyone with sensitivities or folks looking for a neutral-scented product. These luscious creams have been a Mountain Rose Herbs favorite for decades, and once your skin feels the difference, you'll understand why!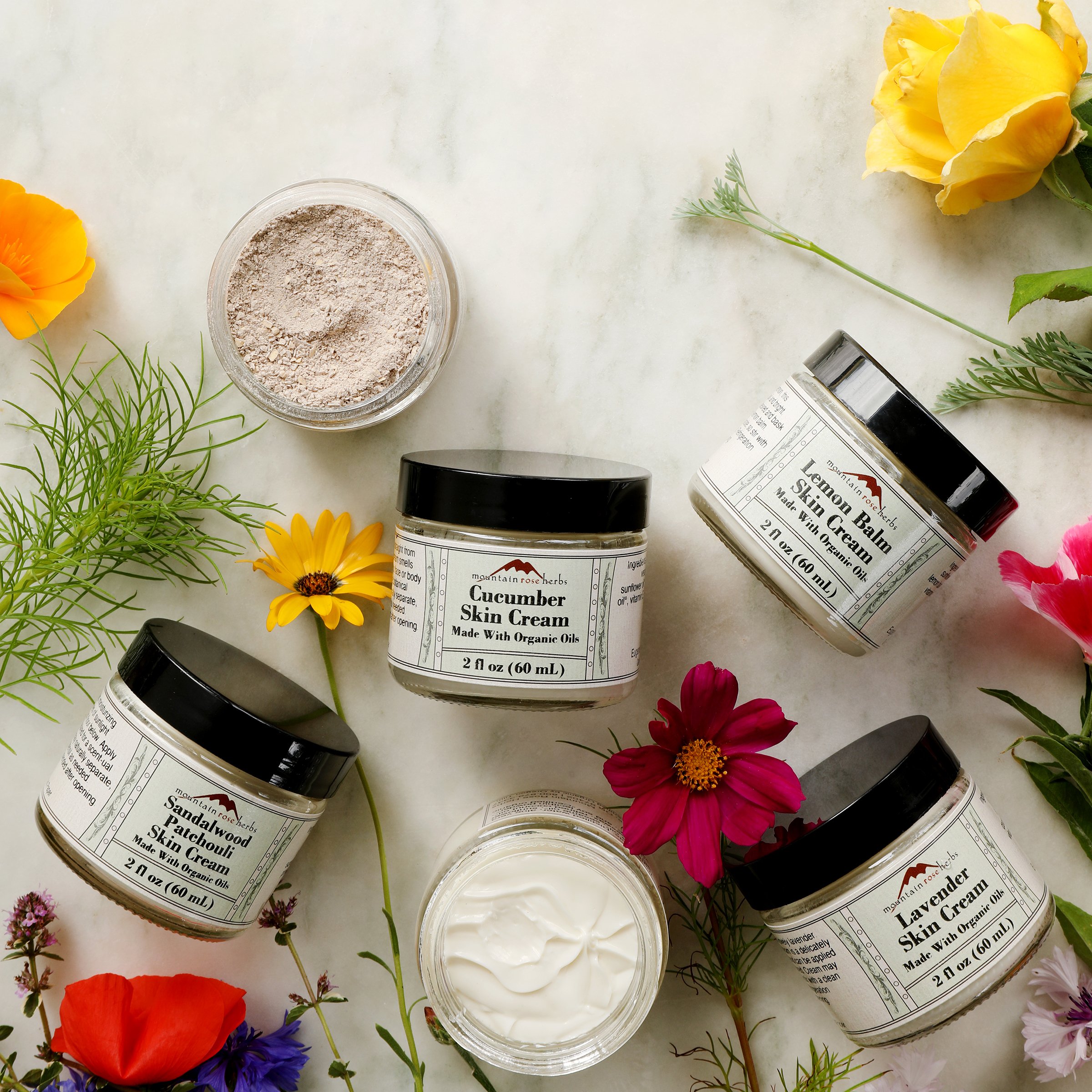 More Plant-Powered Face & Body Care Products
Want more ways to work all-natural goodness into your home spa rituals? Check out our complete line of facial steams, serums, toners, and more!
want to Craft Your Own Natural skin care Goodies?
You might also enjoy: