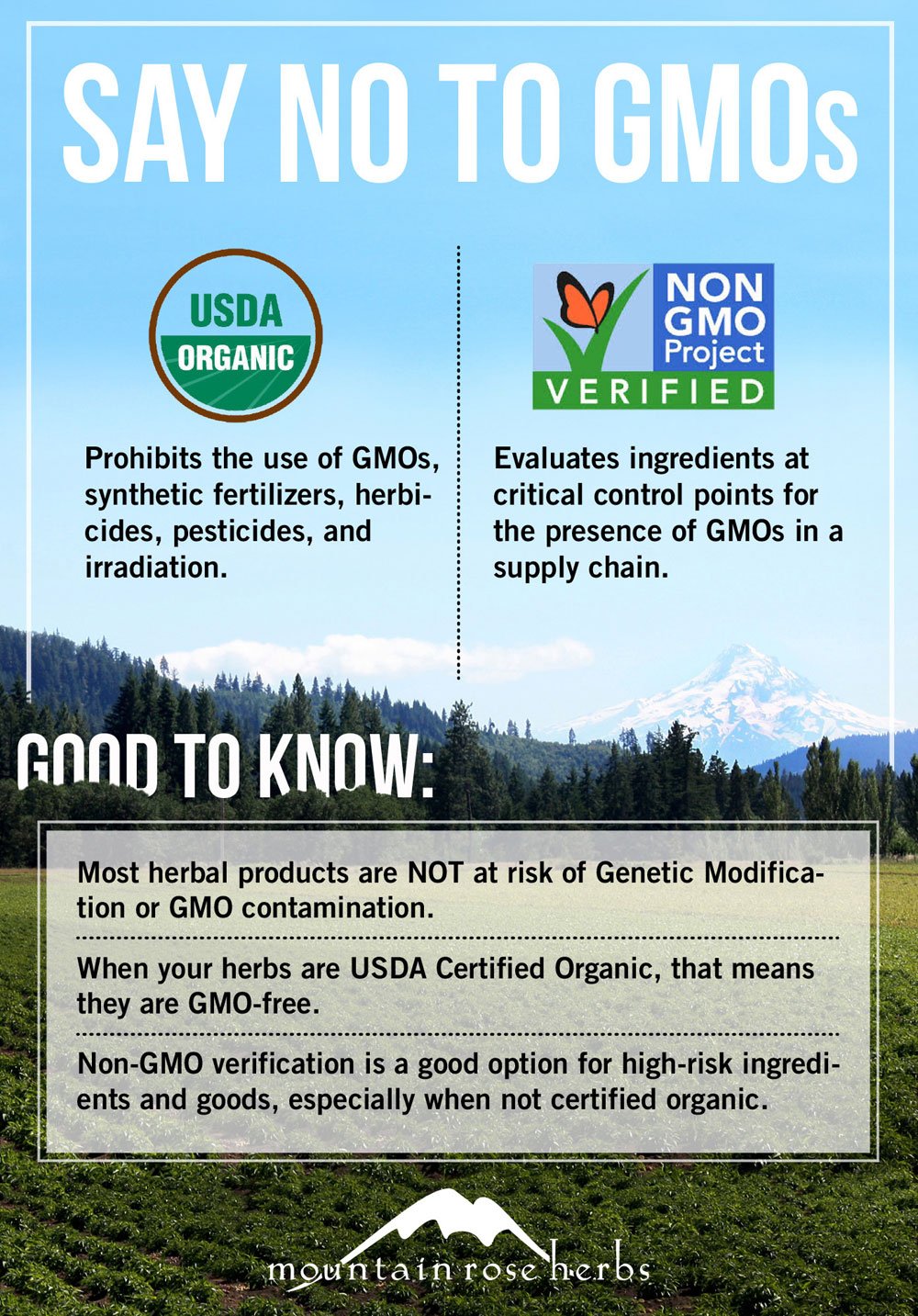 We've been working with the Non-GMO Project to verify a selection of our products. These ingredients have been chosen specifically because they're produced from plant crops that are known to be at risk of GMO contamination.
Thankfully, most of the herbs and spices we all use for food and herbal goodies are not in danger of industrial genetic modification at this time, so organic certification is our go-to for ensuring that our herbal goodies are grown without synthetic pesticides, fertilizers, GMO seed stock, or irradiation.
Taking this commitment one step further, we listened to the herbal community's concerns and verified the following products through the Non-GMO Project (as of 2017). We are continuously working toward adding more products to this list, so check back soon!
Non-GMO Project Verified products at mountain rose herbs:
Organic Broccoli Sprouting Seed
Organic Wheatgrass Sprouting Seed

Read more about the Non-GMO Project Verification!