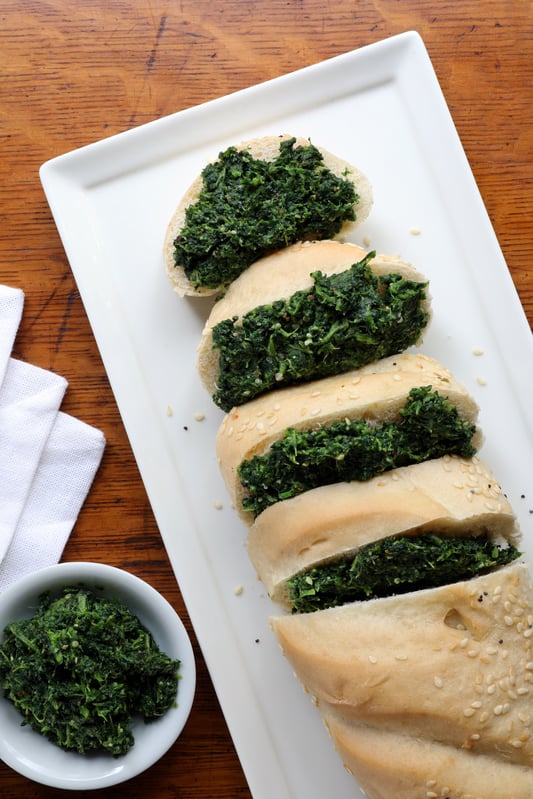 I spent my childhood in Iowa trying to avoid the nettle's sting. This bright green plant was plentiful on the land adjacent to the farm ponds and creek beds there. I had no idea this "weed" was something so desirable until I visited my local farmers market as an adult living in Oregon, where it goes for $16 a pound! Once I learned how easy it was to identify and harvest in the nearby woods, I got hooked on nettle "hunting" (taking care to only collect what I need, of course)!
Coveted by herbalists, nettle is a tonic herb that is often used as a nourishing and tasty food, a strengthening and refreshing tea, a support for healthy urinary function with a mild diuretic action*, and as a mild astringent. It contains antioxidants like phenolic compounds, vitamin E, and melatonin. And, based on data from the USDA, nettle leaf powder is probably one of the richest sources of minerals among edible plants!
I enjoy nettle in nourishing herbal infusions, but my favorite preparation is a simple pesto, which works well with fresh or dried organic nettles. There are as many ways to make pesto as there are people who've made it, but we hope this provides you with some culinary inspiration. Happy experimenting!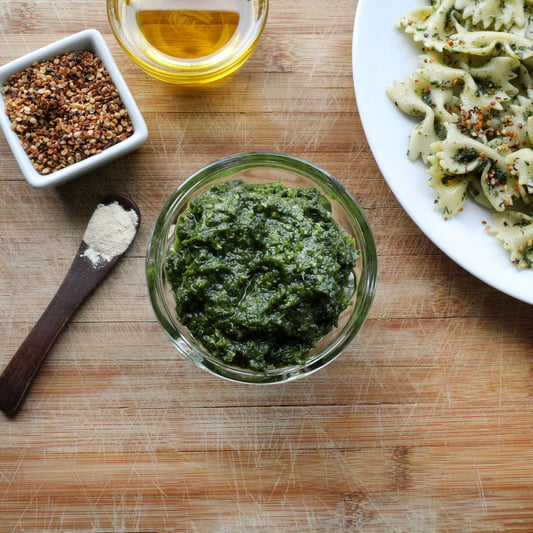 Stinging Nettle Pesto Recipe
Ingredients
Directions
Toast hemp seeds or other nut/seed on a hot frying pan for about 1 minute, or until golden brown (but not burned). Remove from heat.
Bring large pot of water to boil.
Set aside large bowl of ice water.
Once water boils, place nettle into boiling water using tongs. If using fresh nettle, be careful not to touch with bare hands!
Blanch nettle for 1 to 2 minutes. This will remove the sting.
Remove nettle from boiling water and place in bowl of ice water to retain its bright, green color.
Turn off heat on boiling water, but reserve the water for boiling your pasta, if using the pesto as a pasta sauce. It can also make for a nutritious tea.
Once nettle has cooled (about 5 minutes), remove nettle by the handful and squeeze out water.
Place squeezed nettle on a kitchen towel to dry.
Combine nettle and remaining ingredients (except olive oil) in a food processor or blender.
Blend until ingredients are well mixed and form a paste.
With the blender or food processor running, slowly pour in oil until desired consistency is reached.
Your pesto is now complete! Use immediately, refrigerate, or freeze.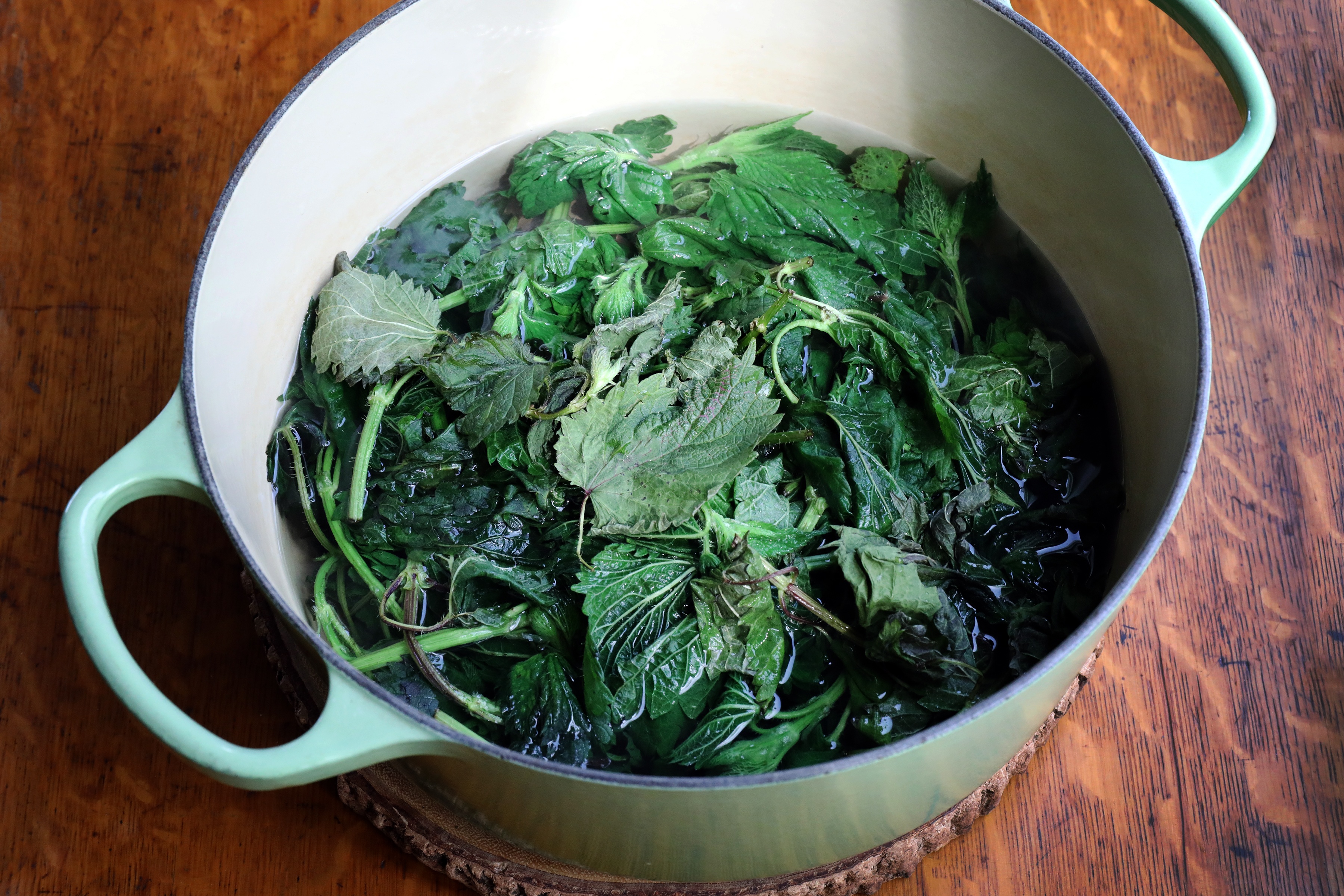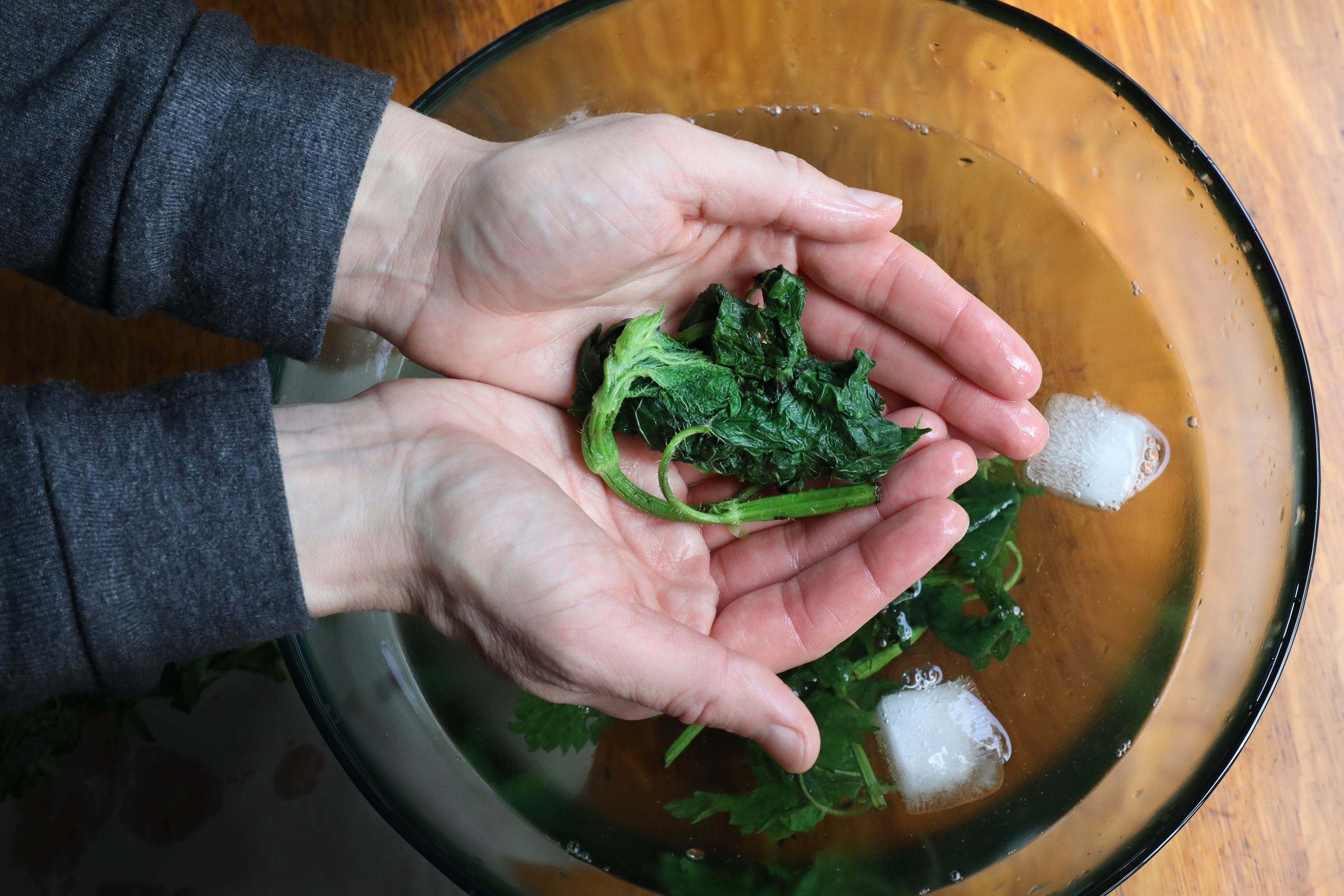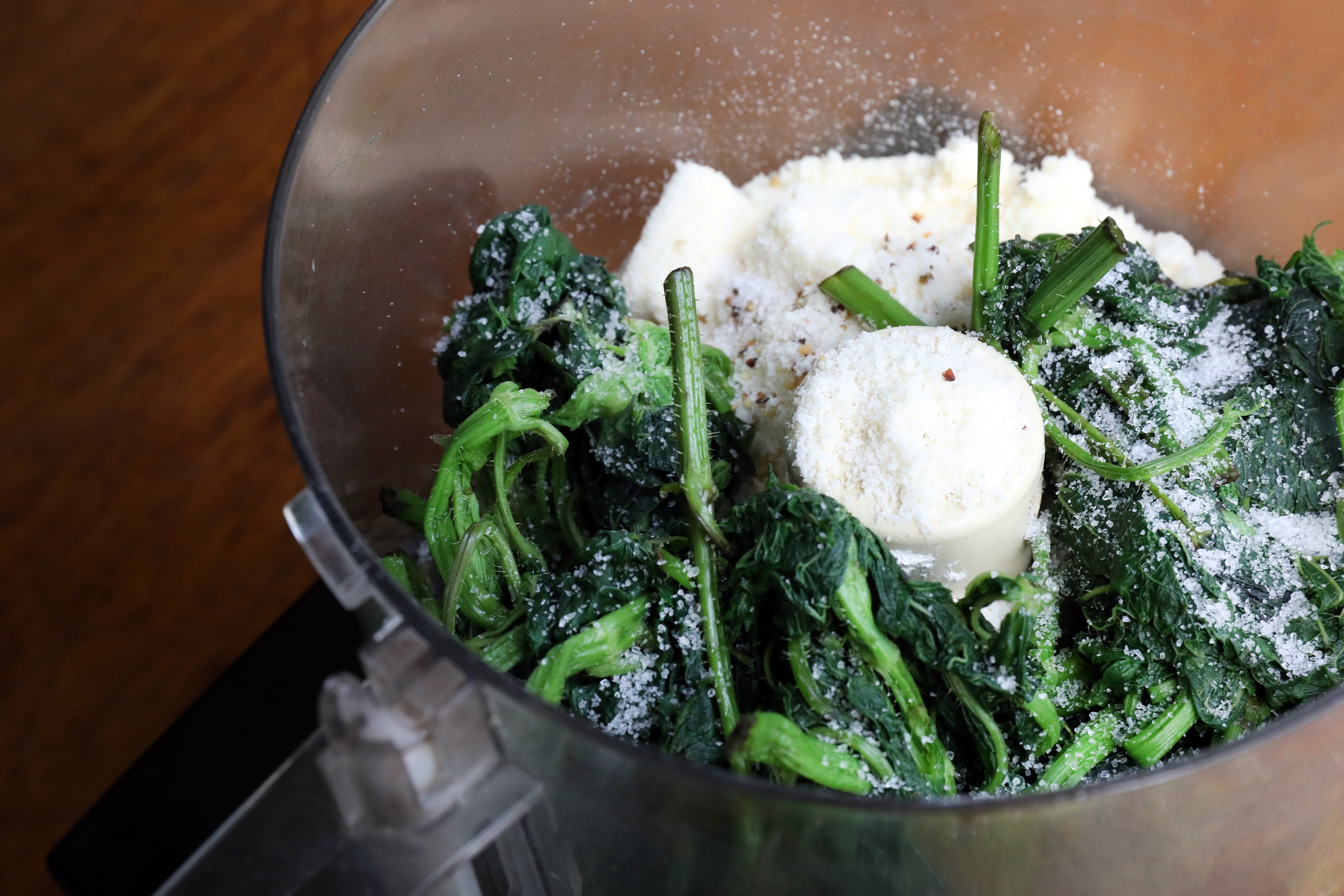 This pesto makes a tasty spread on bread or crackers, a delicious dip for fresh veggies, or a sauce for pasta. It keeps in the fridge for up to a month and freezes well too. In fact, I like to freeze my finished pesto in an ice cube tray for single servings to enjoy at a later date. Bon appetit!
Pro Tips:
If using dried nettle, expect a darker color of finished pesto. Also, if using dried, reconstitute your organic nettle leaf in warm water for about 5 minutes. Then, a fine mesh strainer makes it easier to remove the small pieces of leaf from the boiling water and also from the ice water bath. If using dried, skip steps 2-7. Add the reconstituted and squeezed dried nettle back into the recipe at step 8.
Some readers have let us know that they tried the recipe but skipped the blanching to great result. While we haven't given this a try, we encourage brave cooks to try it (and taste cautiously). Leave a comment to let us know how it goes!
NEED SOME FRESH Nettle FOR your Pesto?
You may also be interested in:
*This statement has not been evaluated by the Food and Drug Administration. This product is not intended to diagnose, treat, cure, or prevent any disease. For educational purposes only.