Tattooing is a very old art form and has been practiced by indigenous cultures for over 3000 years. Modern tattooing began in the United States in the mid-1800s, and here in Oregon, we are fortunate to be exposed to a wealth of beautiful body art. Any good tattoo artist will tell you that the aftercare for your new tattoo is the most important part of the process. Gone are the days when petroleum-based products are applied liberally. We have excellent solutions to ensure your sensitive new body art stays vibrant for years to come.
Our vegan
Tattoo Butter
is an exceptional option for natural tattoo care. Made with
organic, fairly-traded shea butter
as its base, this butter contains organic herbs grown in northern California that can help soothe and nourish your newly tattooed skin. Use immediately after your session and for the important weeks afterwards to support your sensitive new art.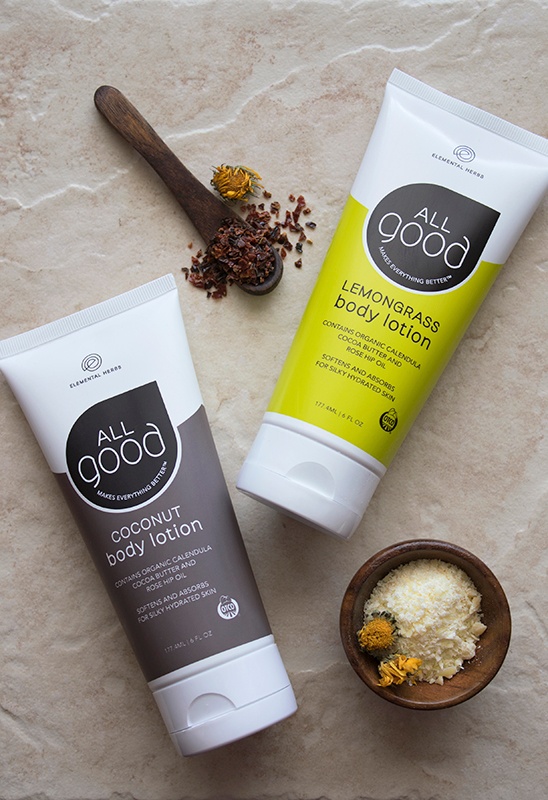 Another wonderful offering for medium- to long-term aftercare are the All Good Body Lotions. Gluten free, vegan, and containing no GMOs, these biodegradable lotions are loaded with nourishing organic botanical ingredients and available in either lemongrass or coconut. They will leave your tattooed skin so happy ... feeling soft and smooth.
Want To Make Your Own Homemade Tattoo Balm?