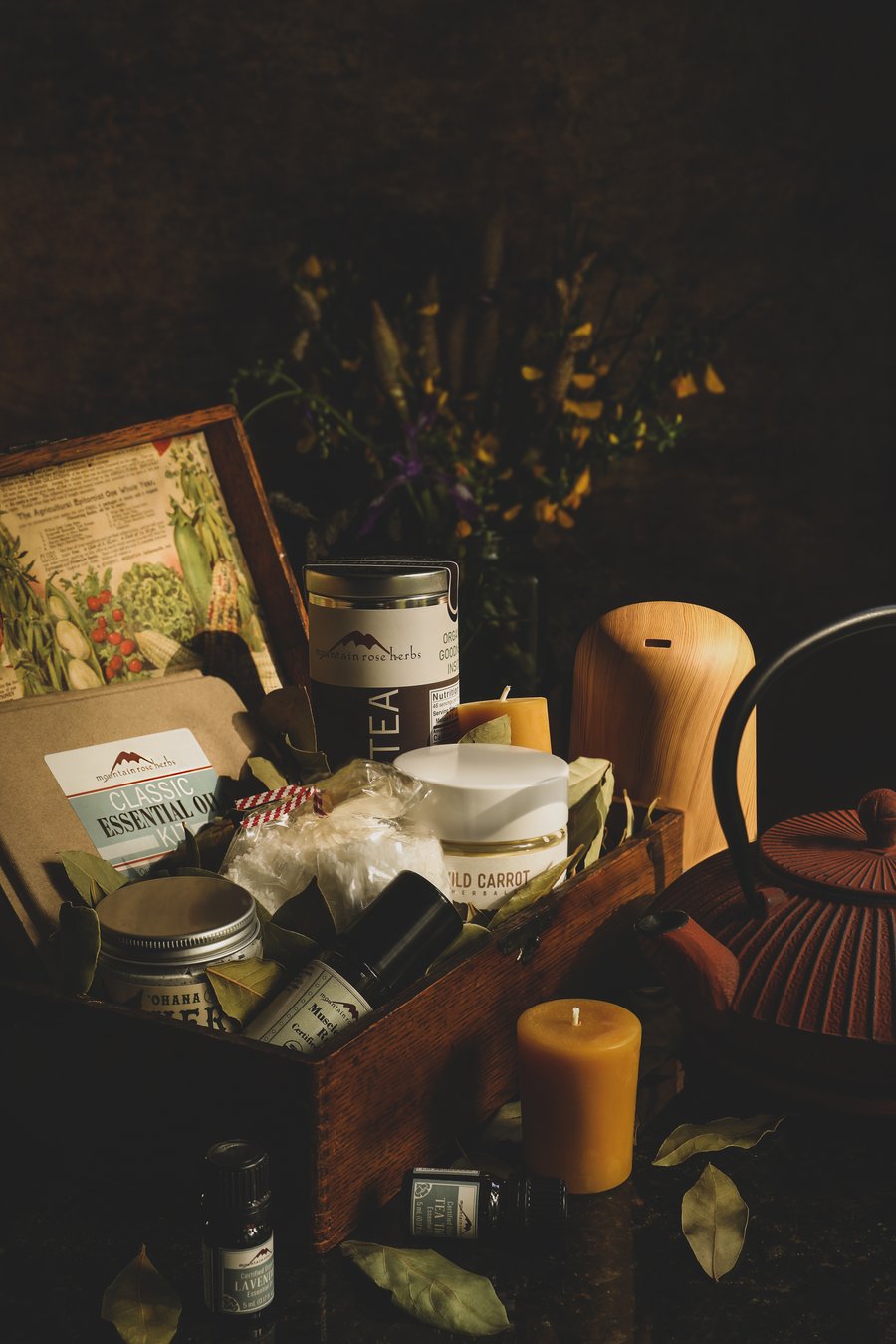 Each year as Mother's Day approaches, I start to think about what I can offer the women that occupy the mother role in my life. This year my thoughts keep coming back to self-care. Self-care has been such an important topic this year. Gentle care of the self is so paramount in times when life feels overwhelming or stressful, and yet those moments can be the hardest to find the time to do so. For those of us that have good mother figures in our lives, we've often seen their daily self-sacrifice. Whether they are our parent, partner, or friend, we witness many times when they make the choice to put the care of others ahead of themselves. Mother's Day begs us to ask the questions, "How can we best offer our love and support? How can we show our appreciation?" This year my answer is self-care. So, with that in mind I decided that I would try my hand at putting together some personalized self-care inspired gift baskets!

Body Care
With good reason, I think most of us go right to body care when we start thinking about ways to offer some pampering to the mother figures in our lives. Taking a pause in our day to nourish our skin is a wonderful way to show our bodies that we love and care about them. I wanted to include something in my baskets to inspire those moments.
The Wild Carrot Body Butters are always a favorite. We offer two scents; Ginger and Citrus Sunrise. I find them lightly and refreshingly scented with a silky and luxurious texture. Our own Restorative Skin Oil is also a great choice for more mature or dry skin. I also love the Neroli and Awapuhi Scrub Butters as they offer both hydration and exfoliation, which always feels especially needed after the dark winter months. Lastly, I wanted to include some of our Muscle Care Rub, for the hardworking and hard-playing mothers in my life. It isn't always fun to have aches and pains, but it does feel nice to be able to care for them when they arise.

Bath Time
Bathing is a time-honored ritual of healing and relaxation. Baths can quite literally wash stress away, as well as bring a sense of inner calm and quiet. A bath on its own is amazing, however, with a few additions it can become transportive. My own mother is somewhat of a bath connoisseur, so I wanted to make sure she had all of the elements of an amazing bath at her disposal. The Wild Carrot bath salts are wonderfully scented and crafted to be both relaxing and deeply calming. I also included our Unscented Bubble Bath; as important as it is to relax and unwind, I think an element of fun or play is equally beneficial in our daily lives. I also love that the scent can be customized with essential oils. Lastly, I turned to our selection of beeswax candles. Candlelight has a way of bringing a sense of well-being or celebration into any situation, and a candlelit bath can be pure magic. My personal favorite is the beeswax column candle.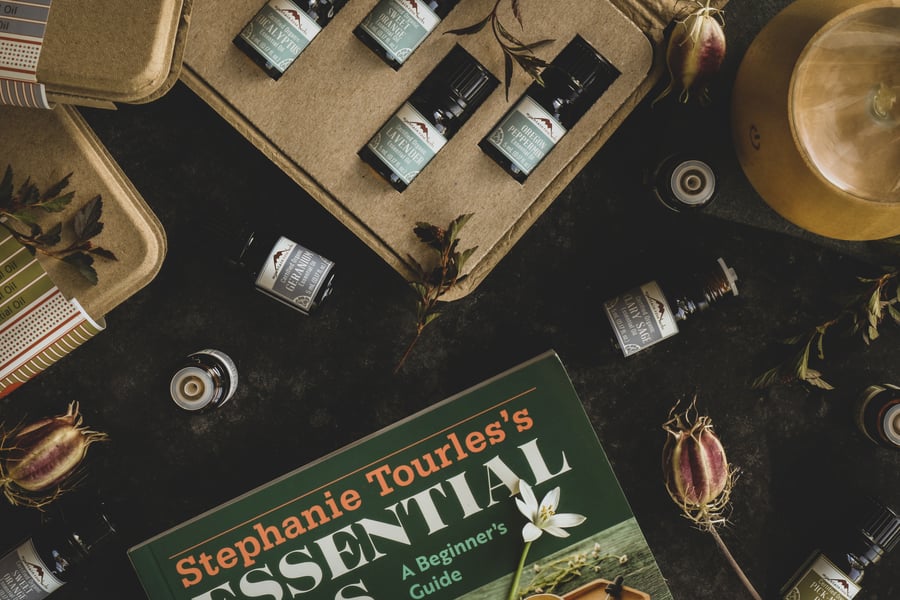 Aromatherapy
Essential oils were next on my list. I love giving essential oils as gifts, they are so versatile in their uses, and often invite both inspiration and a hunger to learn more. Our new essential oil kits offer the perfect opportunity for a budding essential oil enthusiast to explore and enjoy multiple oils. No essential oil gift basket is complete without a good diffuser. We offer a nice variety of styles and methods of diffusing, so it was easy to tailor my choices to fit the recipient. I tried to base my picks on what I think would be easiest for the mother in question to use and what matched the aesthetic of their home. I also looked to our book selection for some good reading material on essential oil use. I love to give people gifts that will both activate and satisfy their curiosity and thirst for knowledge. Encountering new and beneficial information is such a vital part of the human experience. *Please note that some essential oils may be harmful when diffused around infants, toddlers, and pets. Remember to store essential oils out of reach of children.

Self Care Sips
For the final piece of my gift basket project, I wanted to add something herbaceous, delicious, and nourishing. So of course, I had to include some tea! My morning tea is one of my favorite times of day, I love to sit and sip my matcha quietly while the day slowly begins. Tea is a great gift in that it offers so many options; fruity, herby, nutritive, caffeinated, or earthy. Tea can accompany any experience we might crave throughout the day, quiet moments of introspection, a boost of energy, an afternoon spent with friends, or a calming aid before bed. Tea accessories are a fun way to personalize a gift basket. I tried to think about the ways each mother that I had in mind would most likely want to drink their tea. On the go? Quietly at home? In a tea party setting? I wanted to include items that would be both fun and useful, and ended up with a tea pot, tumbler, and a nice infuser.
When it was all said and done, I had three unique gift baskets ready, each one containing items that I felt conveyed my deeply held wish for the amazing mothers in my life to pause and take time for themselves in a variety of different ways. It was deeply satisfying to offer the opportunity for nurturing to these lifelong nurturers.
Want to craft your own Mother's Day gift basket items?


You may also enjoy: