I am a self-proclaimed coffee lover. Unfortunately, however, stimulants don't work well for me. I can have a 12-ounce cup of coffee at 10 a.m. and still be wide awake at 10 p.m. Over the years, I have gone back and forth between regular coffee and decaf, but then I discovered the enjoyable benefits of herbal coffee substitutes and found a new warm beverage to love–chicory and dandelion root coffee!

People have been drinking coffee since at least the 15th century. Over time it has become one of the most traded and sought-after products in the world. Today, coffee is generally consumed as a stimulant, but any of us coffee-lovers know that the beverage is also quite bitter. Now, this post is about chicory and dandelion root as a coffee substitute, not coffee itself, so why, you may ask, am I going on about coffee? Coffee substitutes, at least the herbal ones I am referring to, are generally not caffeinated and most people who favor them are looking to lower their caffeine consumption. However, like coffee, they contain bitter chemical compounds that have very real health benefits. Take a look at our blog
"What are Digestive Bitters and How do they Work?"
to learn more about the traditional use of bitters for digestive wellness.
Chicory (Chichorium intybus) and Dandelion (Taraxacum officinalis) plants are Eurasian, meaning they are from both Europe and Asia. Both plants however, made the jump across the pond to North America and are now extremely common weeds that grow almost everywhere. *Traditionally, they were used to support digestive, gastrointestinal, and liver health, as well as overall general health and well-being. Chicory has been used in Europe as a well-known coffee additive and substitute for many years but drinking chicory didn't become popular in the Americas until the Civil War, when coffee imports were blocked.
Chicory and dandelion have a wonderful earthy and coffee-like taste. Once you try it this herbal "coffee" recipe, I think you will see why it is a lovely substitute to start your day.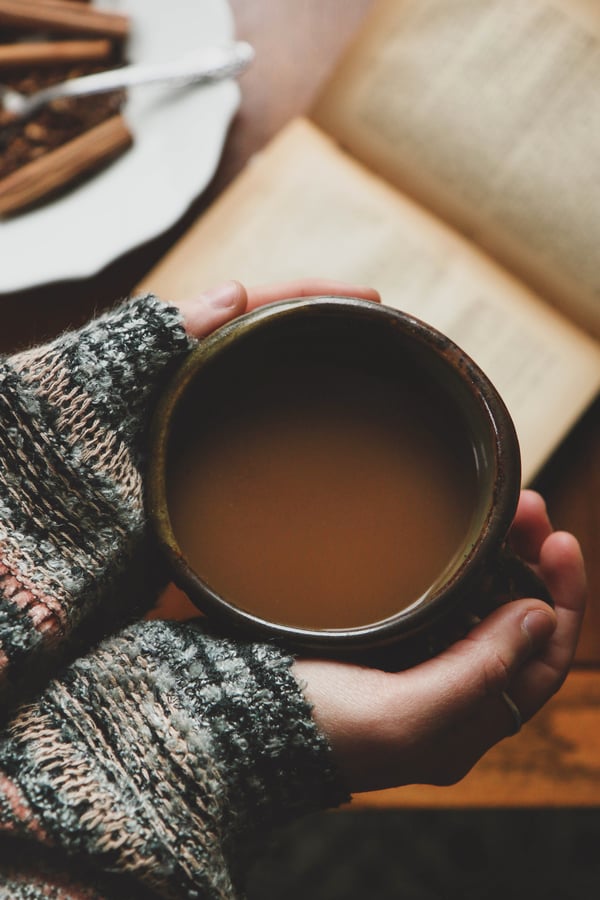 Roasted Chicory and Dandelion Root Coffee Recipe
Ingredients
Directions
You can play around with other fun ingredients to spice or sweeten up your beverage. Try adding:
Pro Tips
Looking for more herbal substitute recipes?
You may also enjoy:
Golden Milk Powder Blend + Latte Recipe
Traditional Mexican Hot Chocolate with Chocolate de Mesa Recipe
DIY Cardamom Coffee Lip Balm Recipe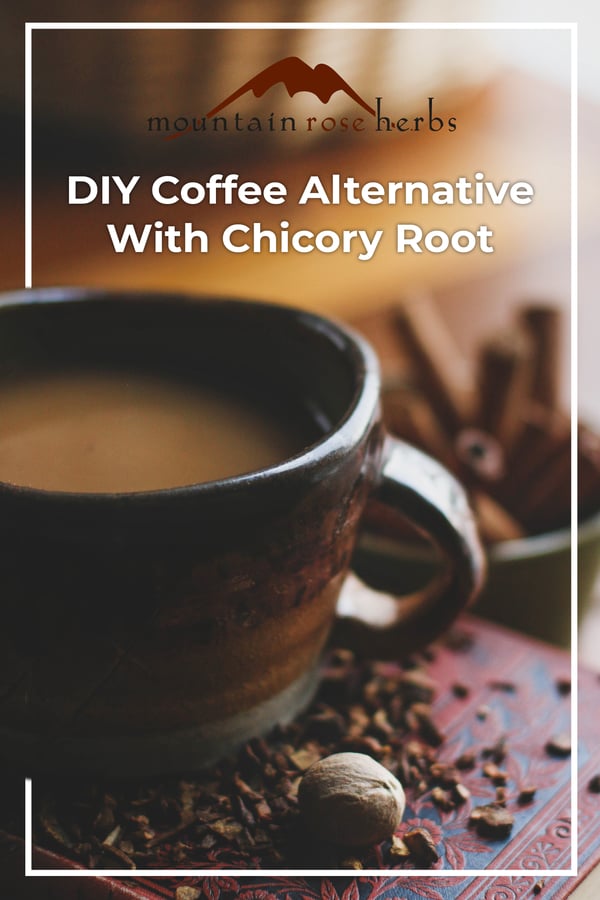 *This statement have not been evaluated by the Food and Drug Administration. This product is not intended to diagnose, treat, cure, or prevent any disease. For educational purposes only