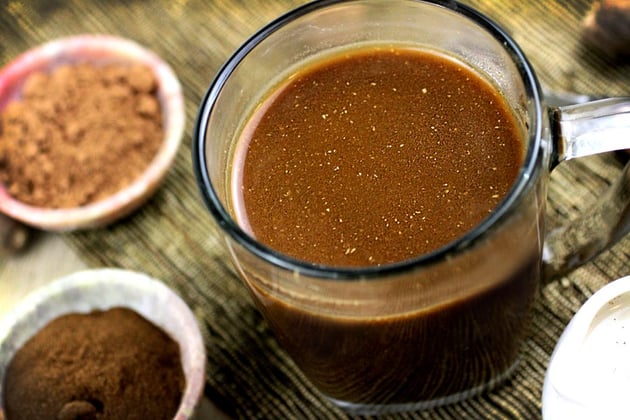 It may have been made famous by New Orleans coffee shops and cafés, but roasted Chicory root beverages made from this blue-flowered perennial have been created for centuries. Recipes for hot Chicory coffee beverages were brought to the U.S. from Europe and Scandinavia in the 18th century. According to legend, however, it became a New Orleans staple during the American Civil War. Because of the inability to get their beloved coffee due to Union naval blockades, the citizens of Louisiana took to adding roasted Chicory to their coffee blends to make the mixtures stretch. The coffee-like flavor made it the perfect substitution.
Chicory (Cichorium intybu) is actually a relative of the dandelion and contains both Vitamin C and inulin (not to be confused with insulin). Despite its coffee-like depth and flavor, it does not contain the caffeine so prevalent in traditional coffee beans. Chicory lends itself well to experimentation and can be taken as a tea, mixed into a tonic, or you can try creating your favorite coffee drink with Roasted Chicory as the sole substitute.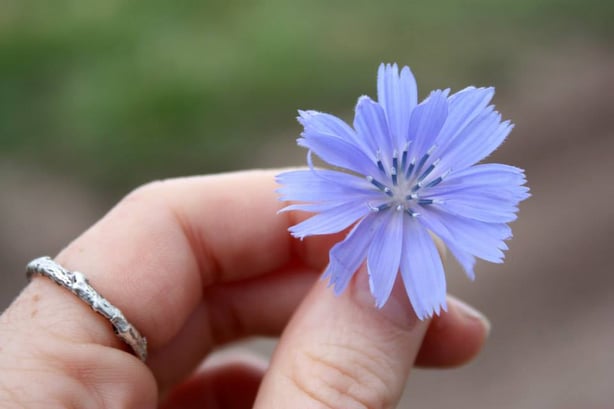 The part of the Chicory plant used for roasting is the root.The plants grow wild throughout the U.S. and tend to be found in ditches, hillsides, and other similar spots. They do not grow well in mowed fields or high traffic areas (but they can be found in many abandoned urban areas.) The roots tend to grow deeply, so digging can be a bit of a chore, but completely doable! Once you've dug the roots, you will need to clean them well before chopping the roots into smaller pieces. They can then be roasted at the lowest oven setting for 8-10 hours—or until all the moisture has evaporated and the root pieces are dry and brittle. They can then be stored and ground up for use.
Of course, if searching, harvesting, cleaning, and roasting your own chicory root is not in your schedule, we've created the following recipes using our Certified Organic Roasted Chicory Root!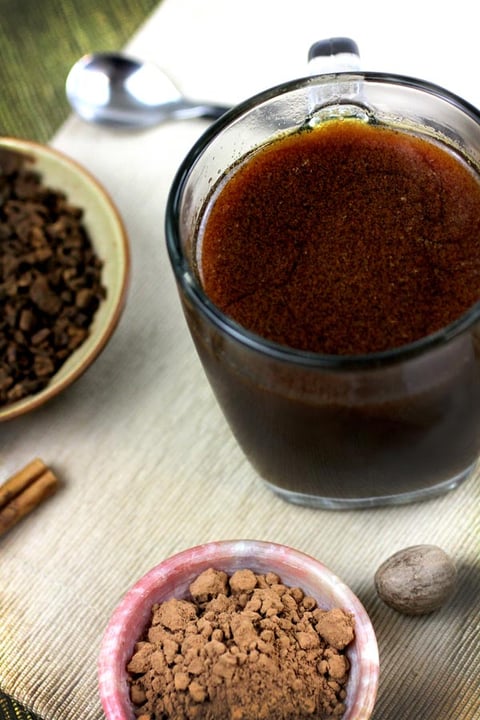 Chicory Café au Lait
For each cup, add 1 teaspoon each ground Fair Trade coffee and Organic Roasted Chicory Root to coffee maker of choice and brew with water.
Meanwhile, heat milk of choice (almond*, coconut, soy, and rice milk are particularly tasty with this beverage) to just below scalding—little bubbles will start to form around the edge of the saucepan and the milk will be steaming, but do not allow to boil.
Add milk to coffee, stir, and enjoy! If it's not creamy and rich enough for you, consider adding a Tablespoon or so of organic coconut oil, stirring to dissolve. Luscious!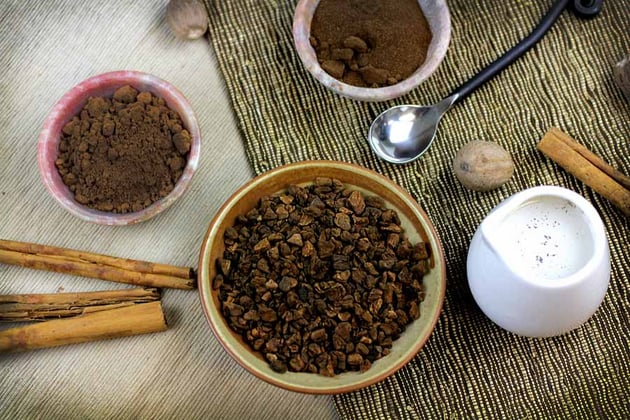 Coffee-Free Chicory Cacao Mocha
If you prefer to omit the coffee altogether, this is just the herbal beverage for you:
Heat 1 cup milk of choice (see above) until steaming and hot, but not boiling. Stir in 1 Tablespoon Organic Roasted Chicory Root powder and 1 Tablespoon Organic Roasted Cacao powder. If you want it a little sweet, add 1 teaspoon raw organic sugar or honey to taste. Stir to dissolve and incorporate. Pour into cup and serve.


*I like to make homemade almond milk: 1 cup almonds covered with water and soaked overnight, then drained. Toss plumped almonds in the blender with 3 1/2 to 4 cups water and blend well. Add 1/2 scraped seeds from an organic vanilla bean, a few scrapes of fresh nutmeg, and a dash or two of organic cinnamon. Blend a few seconds more and then strain well using a strainer and cheesecloth into a glass pitcher, jar, or bottle.



You may also be interested in: Traditional Chai Tea Recipes