I'm always looking to expand my palate and learn new recipes from across the globe. Bonus points if they're simple, and extra bonus points if they're fermented. I was beyond delighted to discover a recipe for the Bosnian fermented beverage "smreka" which fits both of those specs. I first learned about this recipe from Sandor Katz's classic (and must have) book The Art of Fermentation. Fermented foods are known to have a beneficial effect on your gut health, and thus, your overall health. In short, the good bacteria found in fermented food assists in the digestion process. As they say, "You aren't what you eat, you're what you digest."

Since I like to have smreka around on the regular, I typically start a new batch every week. And since I label each jar with the date, I know which one is up next for straining. You can ferment it anywhere from 10 days to a month. I think the flavor profile and carbonation is perfect at the 30-day mark, personally. I've read that on the 30th day, the last juniper berry will fall to the bottom of the jar. That sounds more like lore to me; I think I've seen that happen once.

Smreka is slightly carbonated, so it's a nice alternative if you're craving soda (or beer), and you want to switch it up a bit. It's also got a nice aromatic juniper-y flavor, quasi-reminiscent of gin. I've been asked if smreka contains any alcohol, and from all my research, all I can come up with is, "Maybe a little bit." I've read that, much like kombucha, it contains around 0.5% alcohol, so that is worth noting. I've also read that there are communities in Bosnia that serve smreka in lieu of alcoholic beverages. I haven't noticed any sort of intoxication, but it does seem to be energizing to a degree; perhaps that's just me though.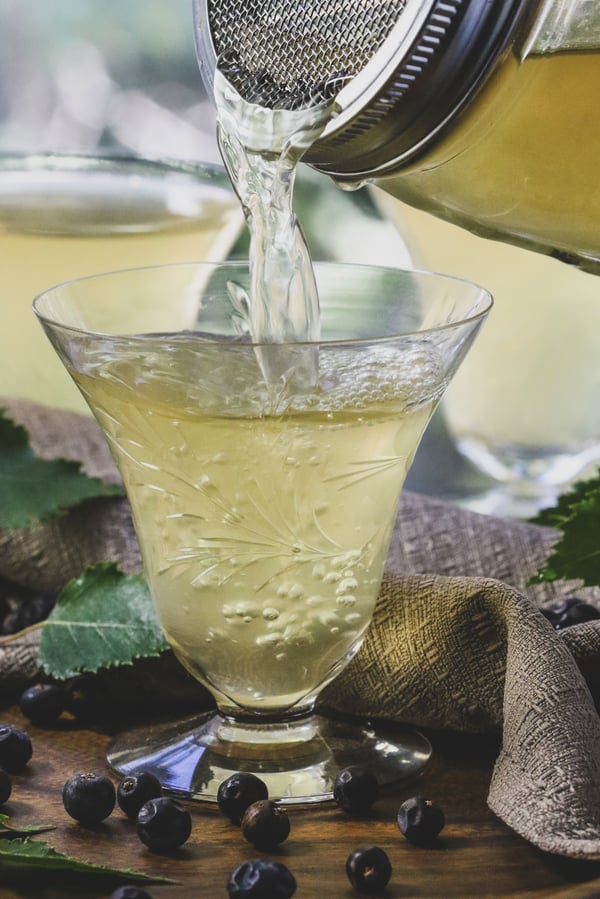 People often ask me if you can use wild juniper berries, and to that I say, "Yes, yes you can." However, you must be absolutely 100% on your plant identification. I prefer to use the juniper berries from Mountain Rose Herbs for this reason. I know exactly what genus and species I'm getting (Juniperus communis), so there are no worries there. Once, I had a friend make it with a wild species, and I'll spare you the verbiage they used to describe the flavor, but we'll just say it turned out less than delectable. Perhaps it was the strain of wild yeast on the juniper berry, perhaps they didn't shake and burp as often as they should've, we'll never know.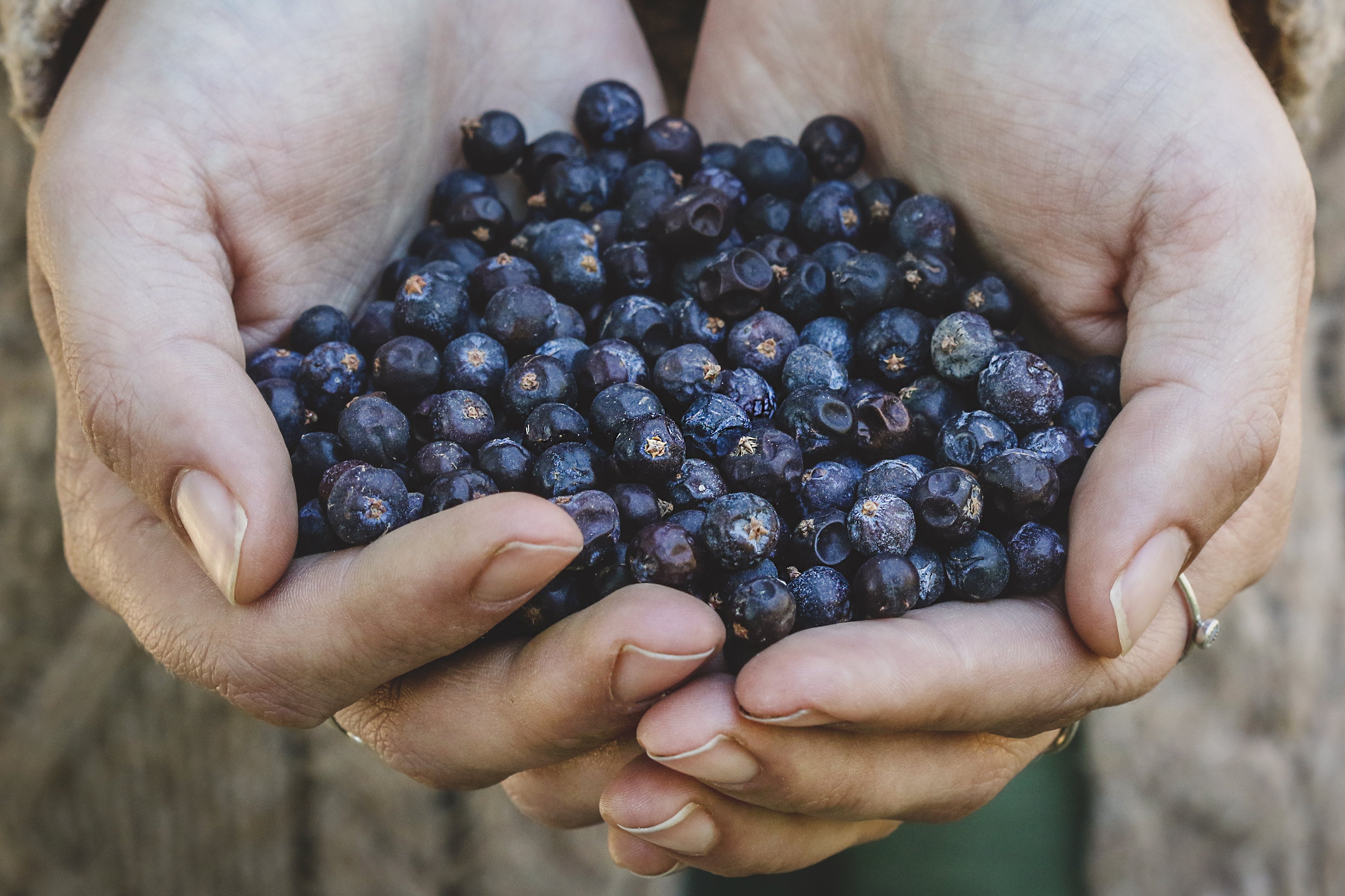 Although the basic smreka recipe below is great, don't stop there! I like to add a sweetener of some sort, an acid, and a pinch of salt. For the sweetener, I typically use raw local honey, and for the acid I like a combo of fresh lemon and lime juice. The salt adds a nice minerality, increasing the overall nutrition, as well as enhancing the flavor. From there, you can get as creative as you like. I've tried a strong hibiscus infusion in smreka and it was quite tasty. Fresh ginger goes well with it. I plan on trying it with lemongrass next. As you can see, the possibilities are endless!
Basic Smreka Recipe
Makes approximately 1 quart.
Ingredients
Directions
Pour juniper berries and water into a quart jar.
Cap it with a plastic lid, or place parchment paper under a metal lid before sealing.
Label so you remember when you started the ferment. I like to use blue painter's tape for this.
Shake every day.
"Burp" every few days. Burping simply means opening the lid to release the gasses.
Strain into a separate quart jar after 10 to 30 days. I like to use a sprout screen to strain.
Add other ingredients to taste.
Bottle and label, preferably in your fanciest vessel, and share with friends.
Živjeli!


Looking for other tasty fermented sippers?
You may also enjoy:
Lemon Lavender Fizz Recipe
Herbal Oxymel Recipes
Supporting the Microbiome Through Diet