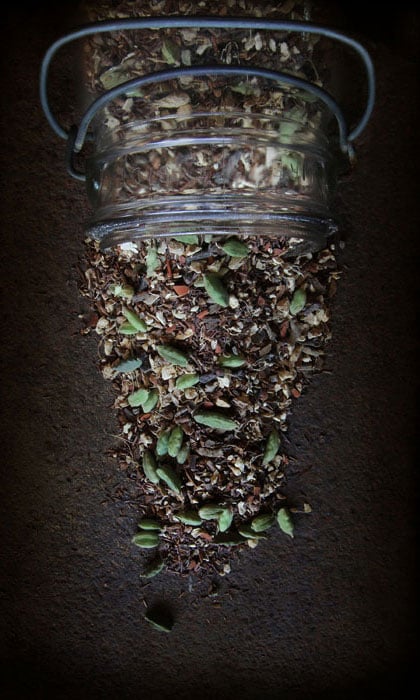 It's that time of year again!
We've received your requests for herbal gift ideas as the holidays approach and decided it would be fun to create a whole Holiday Gift Guide, including a list of our favorite organic goodies, herbal gift sets, and recipes from the year. We hope these ideas will help inspire herbal cheer among your friends and family!
. . .
Herbal Kits and Samplers
Sampler sets and kits offer the perfect way to give a variety of herbal treasures - and at a great deal, too. These sets are beautifully packaged, include complete instructions, and inspire the opportunity for creative experimentation or much needed pampering.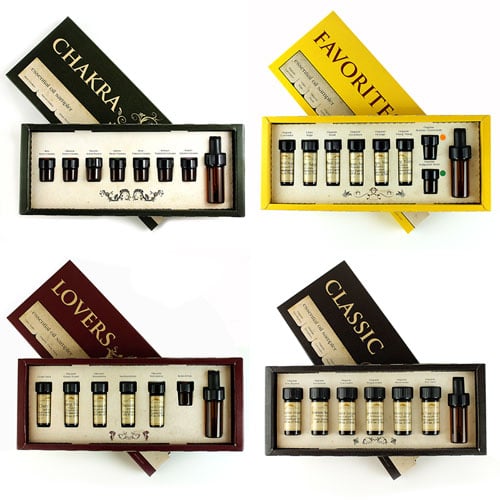 Essential oil samplers allow the budding aroma enthusiast to explore a wide variety of applications without the big investment. Composed of our most popular oils for experimental and educational purposes, the Favorites, Classic, and Lovers samplers make great gifts. The Chakra kit contains a specially formulated aroma blend for each energy center and is wonderful for prayer, meditation, and yoga practice. Plus, they are gorgeously packaged in 100% post-consumer waste gift boxes.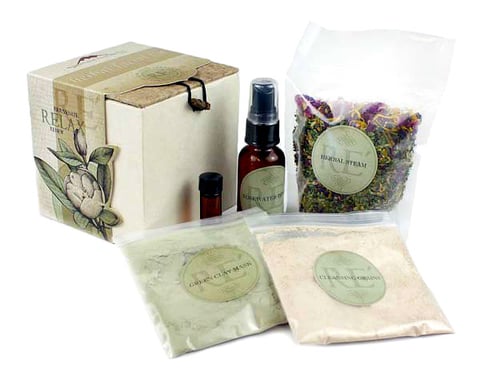 This invigorating and all natural Facial Kit is created with quality herbs, pure essential oils, fine cosmetic clays, and pure rosewater. Give the gift of refreshing relaxation with this luxurious gift! This kit includes herbal steam, cleansing grains, green clay mask, wild rose facial oil, and rose toner, all beautifully packaged in a decorative box created out of recycled board stock, wild grass paper, and finished with a twig closure. Each kit comes with instructions and enough supplies for five complete facials.
. . .
For the Tea Lovers

Check out these stunners! A truly special gift that will be cherished for many decades to come, these tea pots are made of solid cast iron and brushed with elegant patinas. These traditionally crafted pots come with stainless steel infusers and are lead-free. We love the depth of experience these pots offer as we pour, sip, and admire our favorite infusions.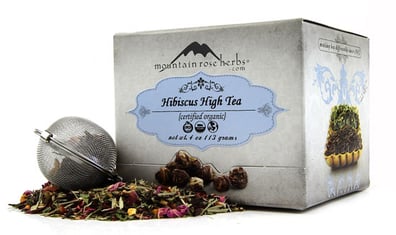 Handcrafted Organic Herbal Teas
Our beloved herbal teas have been crafted to perfection for over 20 years. Handmade in small batches to ensure the highest quality, flavor, and freshness, our loose-leaf teas are a must-have for any tea drinker. Some of our favorite blends include Peace Tea, Firefly Chai, Herbal Coffee, Hibiscus High, and Winter Spice!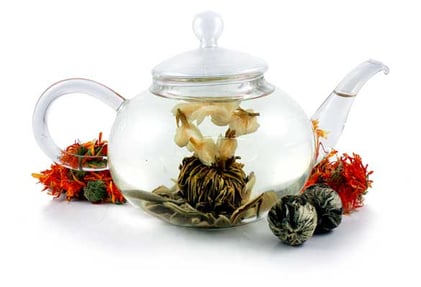 Watching these gorgeous hand-sewn tea buds blossom into delicious works of art is a true wonder to behold. Crafted in remote gardens of China's Yunnan province, young tea leaves are picked in early morning, flattened, and sewn with cotton thread into bundles with fragrant flowers. Best enjoyed in one of our Glass Tea Pots, so you can watch this unique gift unfurl.
. . .
Cooks in the Kitchen

Making a customized gift set for the culinary explorer in your life is a really fun way to create a uniquely thoughtful present. Who wouldn't love to receive fresh spice blends, whole peppercorns, gourmet oils, and colorful salts? I love to find old wooden boxes and baskets at the local thrift store and use them to make an impressive looking, yet inexpensive, culinary themed gift with beautifully packaged ingredients from Epicurean Organics!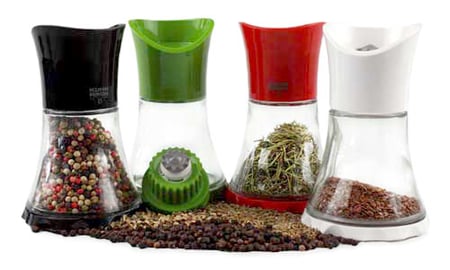 These colorful glass vase spice grinders are amazing! We've been grinding up all of our favorites from flax and milk thistle seeds, to rosemary leaf and salt and pepper blends. This is the best kitchen mill out there. Each one comes equipped with an easy to clean and adjustable ceramic grinding mechanism. This is the perfect gift for any kitchen herbalist.
. . .
Herbal Medicine Chest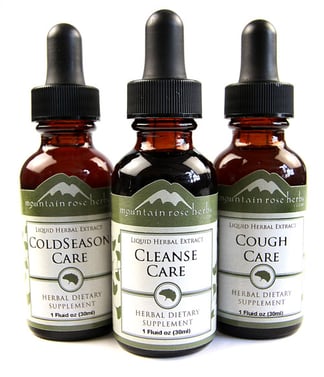 How about an herbal tool kit for those winter months? Stock your friends and family up with a collection of wellness-supporting, calming, or tonic tincture formulas. Our extracts are made with certified organic grain alcohol and we use fresh plants harvested with love. These easy to use combinations are extracted and formulated by us right here in beautiful Eugene.

We've got herbal stocking stuffers! Made from organic or ethically wildharvested plants that are solar infused in herbaceous oils and blended in a base of natural beeswax for a convenient topical application, our skin-happy salves go everywhere we do. Use them routinely for occasional skin irritations.
. . .
Natural Body Care

Isn't this beautiful? We are so in love with our newly redesigned Bath Salts, packaged in 100% post-consumer recycled glass bottles with lovely botanical artwork and a cork top. This is a perfect treat for the overworked and exhausted in your life, made with only the purest salts, essential oils, and botanical extracts. Choose from Woodland, Midsummer, and Relaxing.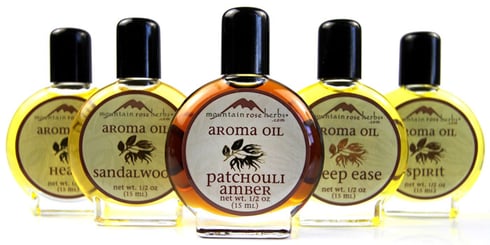 Looking for a luxuriously delicious perfume? Skip those crazy expensive and toxic synthetic fragrances at the mall. We have the most beautiful, 100% natural, and handcrafted perfume oils made with pure essential oils and resins in an organic jojoba and grapeseed oil base. You only need a dab or two of these luscious aroma oils to experience their enchantment.
. . .
Herbal Kiddos

This delightful and educational calendar, beautifully illustrated by Herbal Roots zine creator Kristine Brown, is not only visually stunning, but is also a treasure trove of herbal education. Each month, offers a detailed watercolor and ink illustration of a different herb, such as blackberry, vanilla, and peach, accompanied by fun information including the Latin name and common uses. A fun gift that will last all year long!

Kids love to have tea parties with their friends - real or imaginary! This sweet set includes a tea pot and four matching tea cups. To complete this special party, pair the set with a box of Fairytale Tea, Firefly Chai, and Peace Tea.

Ready to help Grandma find huckleberries for her pie? This delightful board game is the first of its kind and focuses on the learning of edible and healthful herbs and the importance of cooperative teamwork. Beautifully illustrated, this is the perfect game for kids to play during their tea party.
. . .
Want to make your own herbal gifts?

Here's a list featuring some of our favorite recipes of the year. All of these would make wonderful handmade holiday gifts:
Grapefruit Coconut Cocoa Lip Balm
Salted Chococonut Chip Cookies
Happy Holidays!