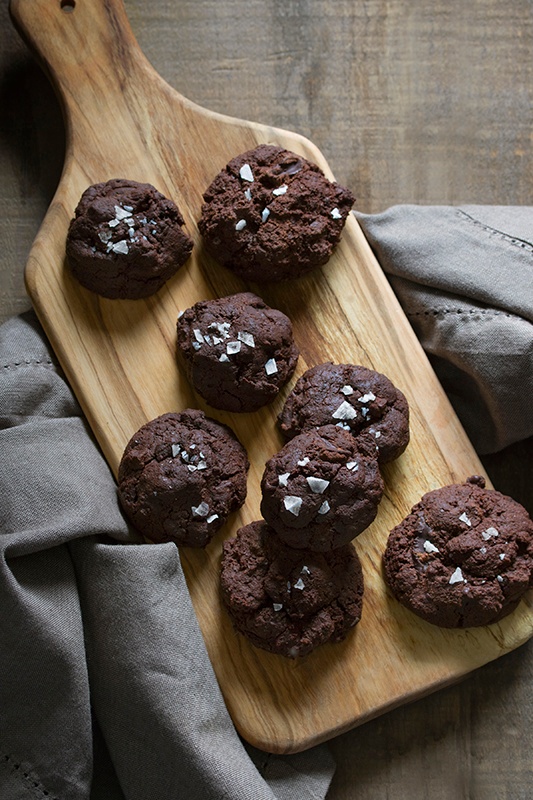 I've always been a food fanatic. If the ingredients are high-quality and the fare freshly prepared, I typically like what's on my plate. So it was with much dismay that I recently discovered I'm gluten and lactose intolerant. I've been experimenting with many substitutes for my favorite dishes at home and stumbled upon this combination, which doesn't make me miss gluten or dairy one bit!
While you can certainly make these rich, fudgy cookies with our organic, fair trade cacao nibs, I found that the sustainably sourced dark chocolate bar from our friends at Theo Chocolate adds a hint of sweetness that I prefer. These treats also work well with an egg substitute, if you're looking for a vegan cookie.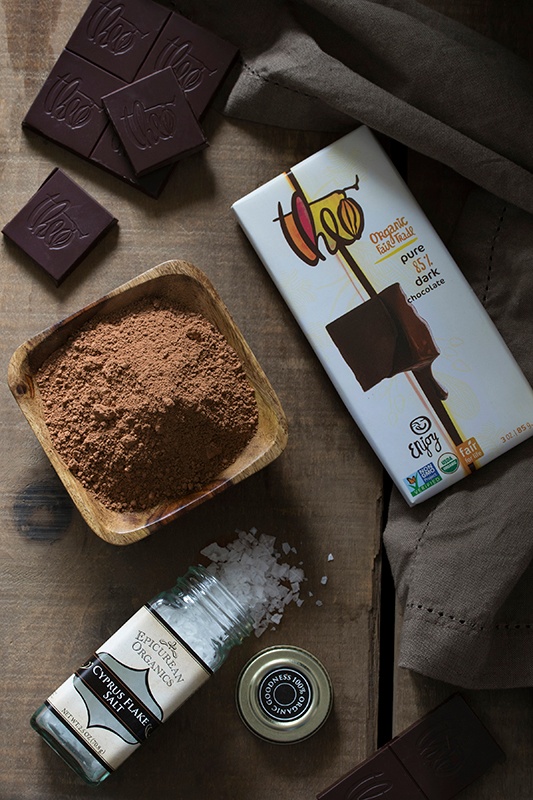 Gluten-Free Dairy-Free Salted Chocolate Cookies
Ingredients
Directions
Preheat oven to 350 degrees Fahrenheit.

Using a hand or stand mixer, thoroughly combine the coconut oil and sugars in a large mixing bowl.

If coconut oil is still a bit chunky, knead the ingredients with bare, clean hands – the heat from your hands will lightly warm the coconut oil, allowing it to better absorb into the sugars.

Add vanilla extract and egg (or egg substitute for a vegan cookie) and stir.

T

o the same bowl, add fine sea salt, baking soda, and cacao powder.

Gently mix with a wooden spoon or clean, bare hands until fully combined. Be careful not to stir too vigorously, or you'll end up with cacao powder everywhere! You may need to use bare hands to get ingredients to fully combine.

Gently fold in chopped Theo Chocolate.

Place 1 1/2" balls of dough on an ungreased cookie sheet and sprinkle the tops with flake salt.
Place the cookie sheet in the refrigerator for about 30 minutes to allow the dough to harden, which will make for a more plump cookie.
Bake for 10-12 minutes. The cookies should still be a bit gooey in the center but mostly set.
Let cool on the baking sheet before transferring to a cooling rack.
While experimenting with this recipe, I brought in samples for my office mates to enjoy. I could tell by how quickly they were snatched up, that they loved their chocolate-y goodness just as much as I did! Enjoy!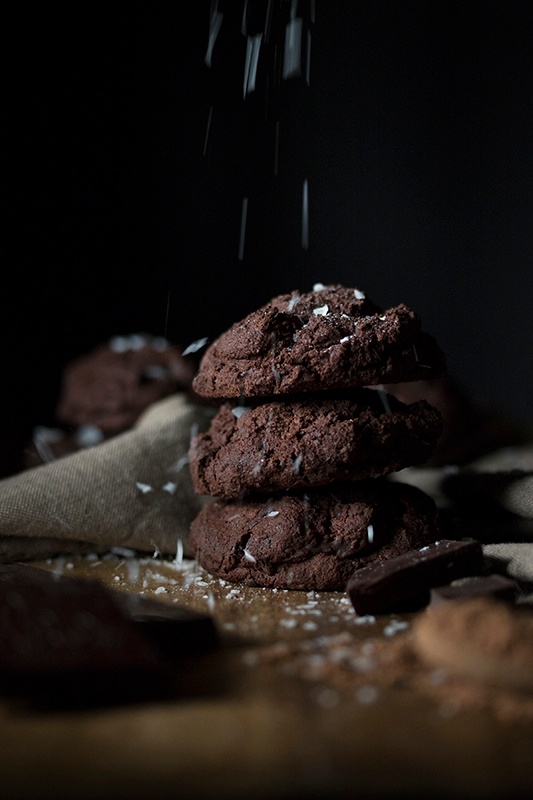 You may also like: