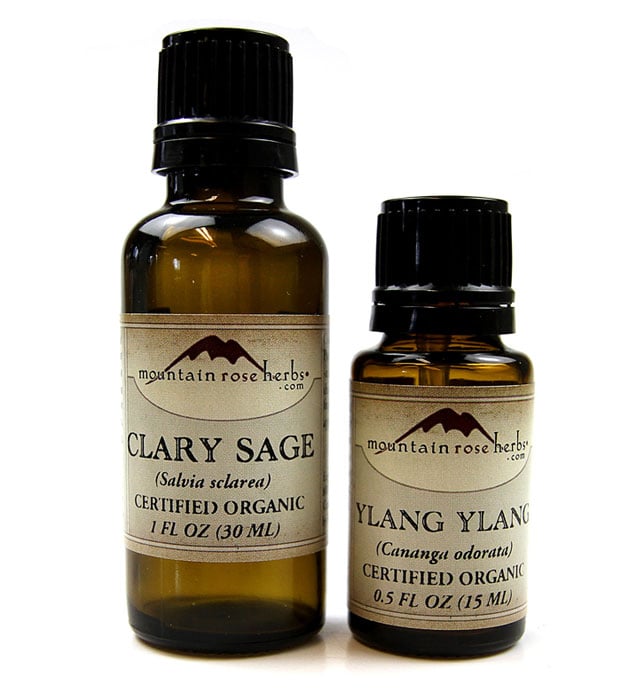 On these golden Summer nights, it is so nice to come home, pour a cup of tea, and get the diffuser going to refresh your space and spirit. We've picked out a few of our favorite scents for these wonderful days of summer. Diffusing pure essential oils into the air allows you to enjoy the many benefits of herbal aromatherapy. Using just 5 drops of essential oil at the office, as guests arrive for a party, during a candlelit bath, or before bed, is a wonderful way to infuse the therapeutic goodness of herbs into your every day. We hope you enjoy this guide!
Florals
Clary Sage Salvia sclarea: relaxing and uplifting. Aroma: dry, bittersweet floral
Geranium Pelargonium graveolens: balancing. Aroma: strong, sweet, rose-like floral
Lavender Lavandula angustifolia: healing and calming. Aroma: sweet herbaceous floral
Ylang Ylang Cananga odorata: sedative and mood-elevating. Aroma: intense, cloyingly sweet and floral
Herbals
Peppermint Mentha piperita: cooling and stimulating. Aroma: fresh, hot minty
Rosemary Rosmarinus officinalis: awakening. Aroma: green, woody, camphorish
Lemon Balm Melissa officinalis: calming and relaxing. Aroma: fresh, herbal, citrus
Looking for a diffuser?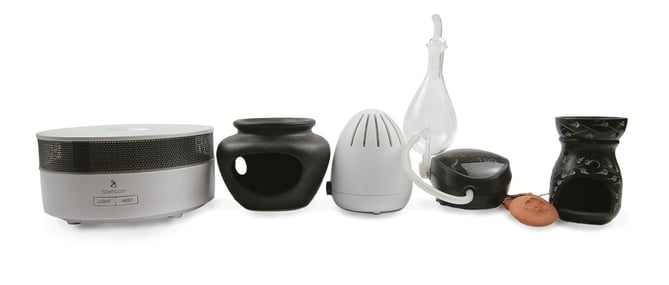 There are several wonderful options to choose from depending on your needs. The tea light diffusers offer a warm candle glow that make them perfect for a relaxing bath or for scenting a smaller room. The electronic diffusers provide a more powerful dispersal of aromatic particles into the air, making them an ideal choice for larger rooms and therapeutic applications. The little terra cotta pendants can be hung on your rearview mirror or in a closet to help reduce odor. If you are interested in learning more about our new Ultrasonic Diffuser (left), please give our customer service folks a call at (800) 879-3337.
Happy Diffusing!