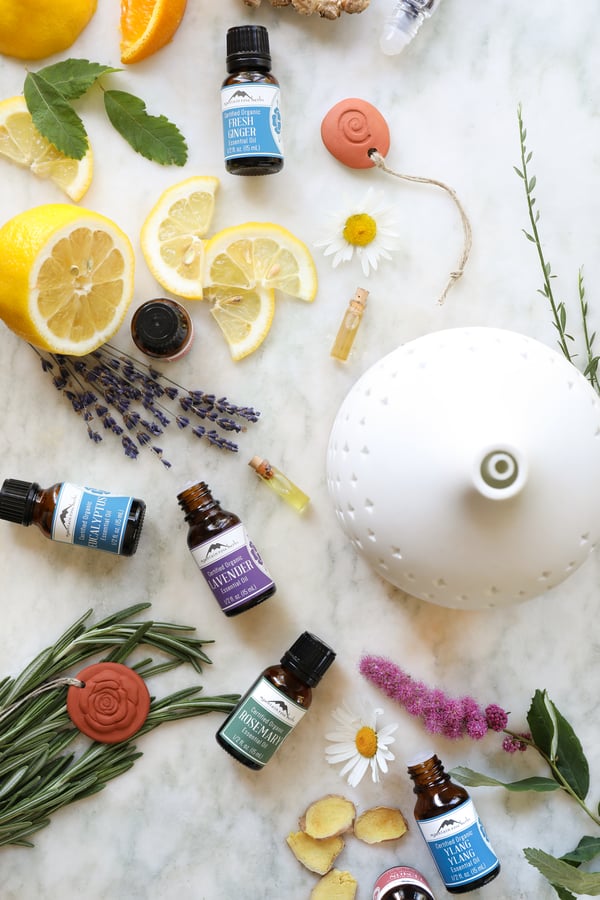 On golden summer nights, it is so nice to come home, pour a cup of tea, and get the diffuser going to refresh your space and spirit. Diffusing pure essential oils into the air allows you to enjoy the many benefits of herbal aromatherapy.
We've picked out a few of our favorite scents for these wonderful summer days. Using bright essential oil blends in a diffuser at the office, or as guests arrive for a party, during a candlelit bath, or before bed are wonderful ways to infuse the therapeutic goodness of herbs into your every day. They are also perfect for evoking a summery state of mind when the weather is less than pleasant!

Blend 1: Good Morning Mist
Bright, fresh, and invigorating with camphoraceous undertones. Rosemary and eucalyptus essential oils are both uplifting and stimulating. A perfect match for the early morning hours!
Ingredients

Blend 2: Tropical Breeze
Fruity yet grounding, with floral top notes and a spicy base. A sultry aroma to whisk you away.
Ingredients

Blend 3: Citrus Grove
Cheerful combination of citrus and floral notes. A classic blend with emotionally soothing aromas.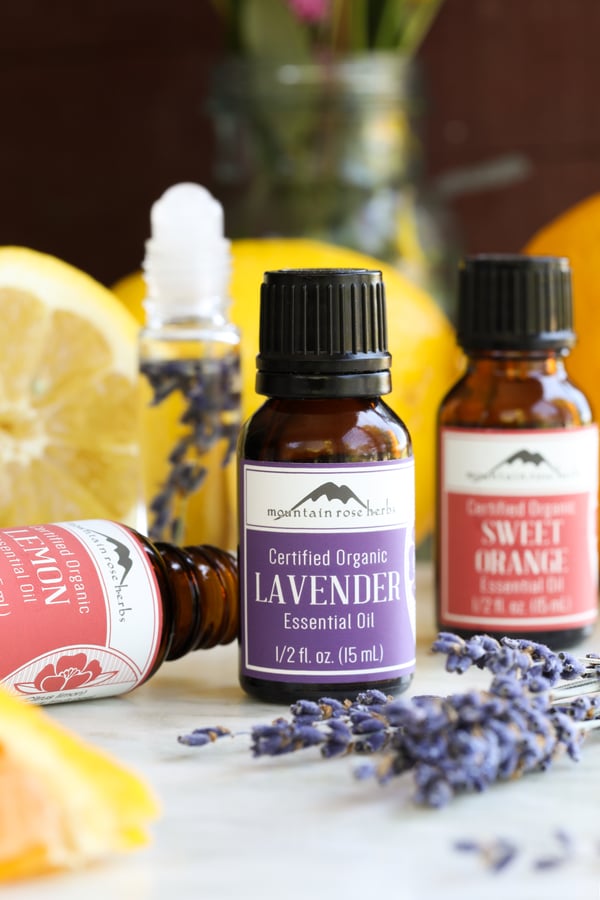 Directions
For diffusing in a well-ventilated room, follow the manufacture directions on your diffuser.
Pro Tips
These blends can also be used to scent your DIY cosmetic creations such as lotion, lip balm, or creams.

These blends can be used to make perfumes too! Our

roll top bottles

are perfect for easy-to-use DIY applications. Just add your favorite

organic carrier oil

and they are ready! My personal favorite carrier oils are

organic fractionated coconut oil (MCT)

,

organic jojoba oil

, or

organic almond oil

.

For a skin-safe 2% dilution, use 12 drops of essential oil for every 1 oz. of carrier oil. To avoid potential skin irritation, we do not recommend going over this 2% ratio. I love our handy

dilution chart

for calculating essential oil blends. Less is always more when it comes to essential oils!




WANT MORE WAYS TO APPRECIATE THE SCENTS OF SUMMER?
You may also be interested in: