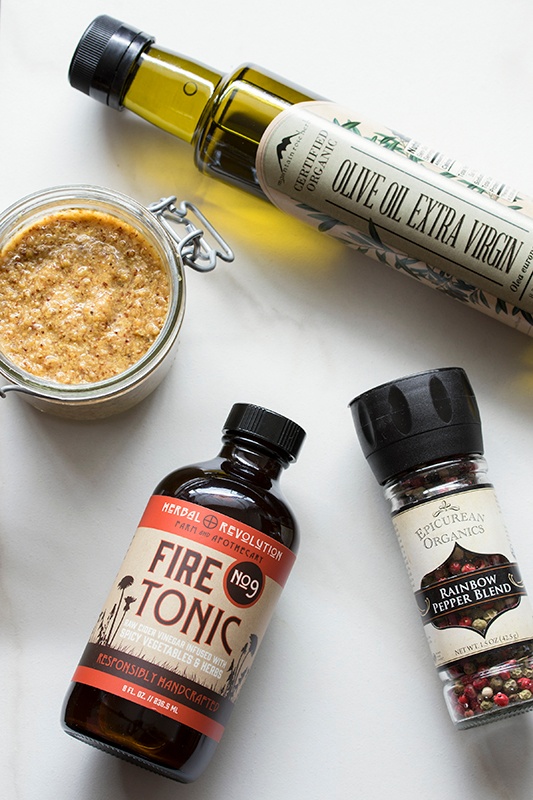 Growing up in the Midwest in the 1980s, my family was the rarity – eating organic salads made with real (not iceberg) lettuce every evening. My trendsetting mom's insistence on organic leafy greens at the dinner table instilled in me a lifelong love of veggies. So when I found out that one of our employee benefits at Mountain Rose Herbs was the option to participate in a CSA (community supported agriculture) with a local organic farm, I was ecstatic! Freshly picked lettuce makes a regular appearance in our weekly produce deliveries to the office. So I developed this vinaigrette to let the greens shine. Made-from-scratch dressing is so much tastier than what you can find at your grocery store, and you'll rest easy knowing it's free from chemicals and preservatives.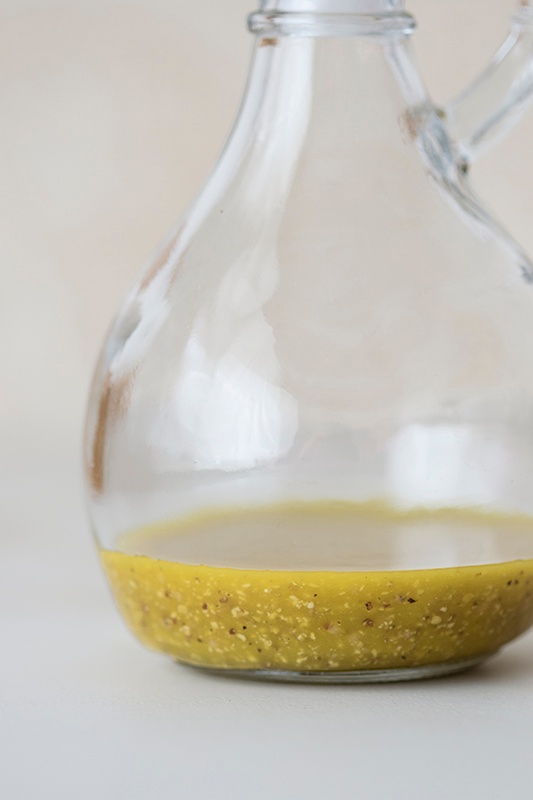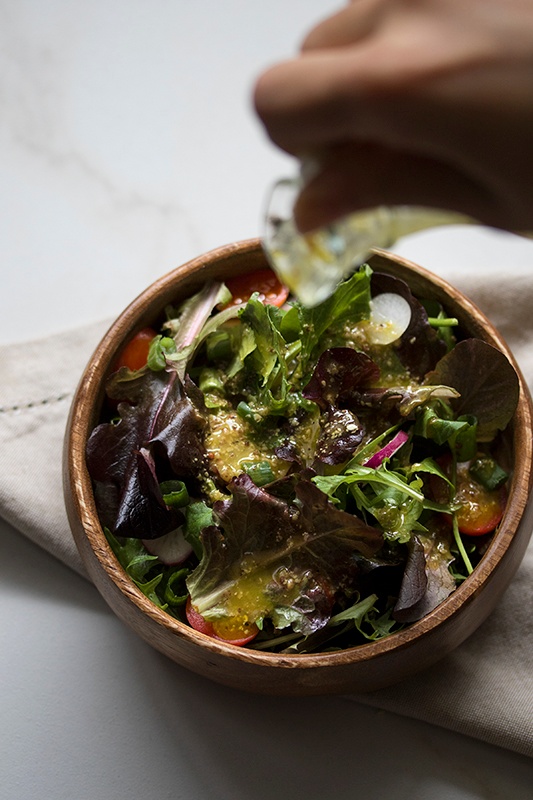 For the oil in the recipe, any culinary oil will do. But for a truly special salad dressing, I like to select one of our more unique oils like the organic avocado oil or organic pumpkin seed oil. Or for those overachieving home chefs, consider making infused herbal oil – my favorite combo includes organic lemongrass, organic anise seed, and organic orange peel.
Easy Vinaigrette with Fire Cider
Ingredients
4 Tbsp organic culinary oil (see suggestions above)
2 Tbsp
Fire Tonic No. 9
or homemade
fire cider
2 tsp mustard (
homemade mustard
is truly easy and so much tastier than store bought!)
1 tsp organic ground pepper, like our
rainbow pepper blend
pinch of
Cyprus

Flake Salt
Directions
Combine first four ingredients in a mixing bowl and whisk vigorously or mix in a blender. Toss mixture with your favorite organic salad greens. Top with a pinch of flake salt for an additional crunch and salty pop of flavor. Serve immediately.
Interested in more homemade dressing recipes?
Read more here
.