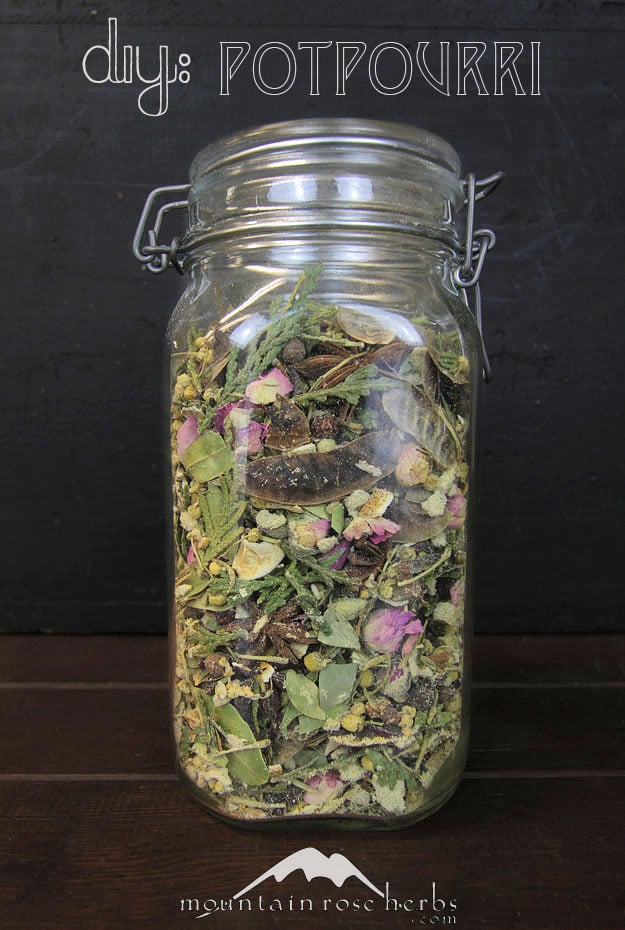 Making your own herbal potpourri is super easy and a fun wintertime project! Plus, it's a great gift idea, perfect to make with kiddos, and a great addition to holiday ambiance, sock drawers, cars, or the laundry basket. Who doesn't love all-natural botanical fragrance?
So, is crafting potpourri as simple as it looks? Yes, with one unexpected but important step – adding a fixative mixed with essential oils. A fixative can be any number of ingredients including orris root powder, frankincense powder, myrrh gum powder, angelica root powder, calamus root powder, or benzoin gum powder.
I prefer to use orris root powder, which comes from the rhizome of two species of European iris. The rhizomes resemble ginger and are harvested in August, stripped of their rootlets and bark, and dried until they have a chalky appearance. Dried orris root smells like violets and is commonly used in natural toothpastes and as a fixative in perfumes to enhance other aromas.
When making your potpourri, try to find a balance of color, size, and texture, and don't worry too much about the scent of your dried herbs since they will absorb the scent of your essential oil blend. You will be able to enjoy the aroma for weeks! You can use any number and combination of herbs that you like. I try to find a nice mix of bulky and interestingly shaped herbs along with light and fluffy herbs for softening the blend.
This blend is sweet and seasonal with a light floral touch and would be great to have around the house this holiday season. Once mixed up, fill a decorative bowl near the front of your house, avoiding direct sunlight.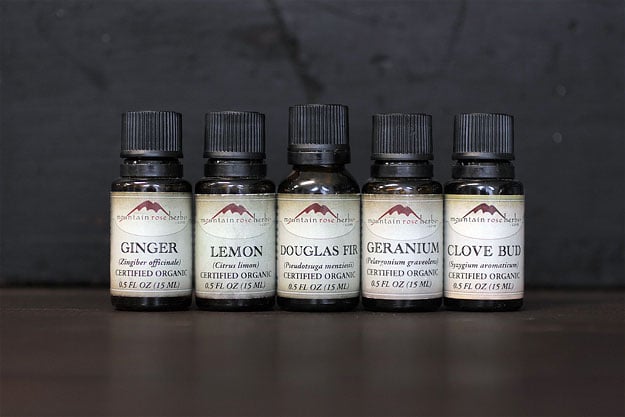 Bulk Herb Ingredients for Potpourri Base

I used 1-3 handfuls of each of the following. You'll see as you go which herbs look best together - be creative!
Winter Bloom Essential Oil Blend

Directions

Mix dry herbs together in large bowl, folding and fluffing gently.
Place 2 Tablespoons of Orris Root Powder in a small mixing bowl and add essential oil blend.
Mix together with small whisk, pestle, or fork until fully incorporated.
Wearing rubber gloves, pour fixative mixture over herbs and fold together until fully incorporated.
Place in air tight container for storage, bag up in small gift packs for friends and family, or place some in small bowls around the house for brightening up your holiday home!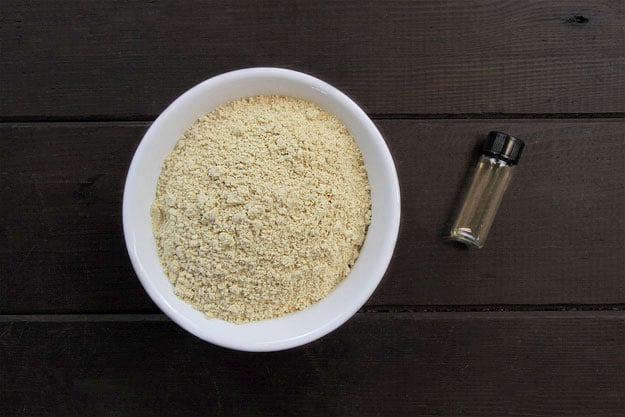 More Essential Oil Blend Ideas: