Skincare routines are a lot like diets. We seek them out when we have a desire to change, we handpick them from a list of trends, and we tailor them to our lifestyle in hopes of a positive transformation. And much like diets, these programs are inspired by cultures and ingredients from all over the world. This is where Korean Beauty, or "K-Beauty," comes in.
For decades now, skincare aficionados in Korea have been adopting sheet masks, gel creams, and eye serums into their routines, incorporating ingredients both new and traditional to their regional culture.
K-Beauty's rise in popularity in the West began several years ago, when products in quirky, eye-catching packaging began appearing in specialty cosmetic stores. These new offerings boasted an ingredient list both fascinating and provocative, sparking conversation and debate around worrisome elements like snail slime and squid ink. In spite of (or perhaps helped by) the controversy raised by its sometimes unsettling recipes, K-Beauty has continued to grow in popularity here in the U.S, and beyond.
This trend has motivated some curious DIY enthusiasts (like myself) to explore ways to select and incorporate the natural parts of these wildly popular formulations into homemade (and less mysterious) skincare creations.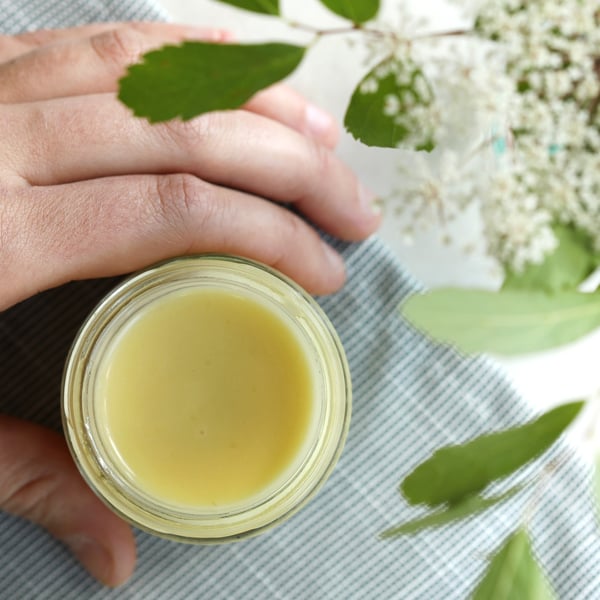 Breaking Down The Traditional K-Beauty Steps
Ingredients, however, are only a part of what characterizes K-Beauty. Perhaps the most defining feature of this grooming genre is its emphasis on skincare as ritual, known as the 10-Step Routine. This regime consists of a series of steps that, when followed, is said to produce transformative effects on the complexion. The routine includes various formulations to promote cleansing, moisture retention, and skin protection.
From a time and budget perspective, the 10 Steps struck me as a bit impractical for my lifestyle. Additionally, since skin is our largest organ, I like to know and be comfortable with all the ingredients I apply to it on a regular basis. So I decided to create a sort of "K-Beauty Lite" routine, breaking down the steps and ingredients to their most basic and natural elements to harness the best parts of this system.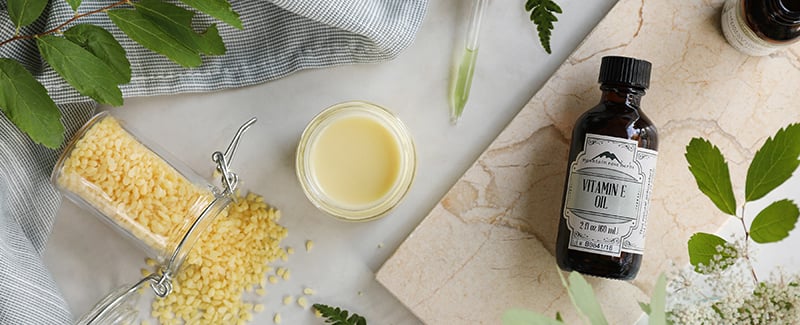 The standard 10-Step K-Beauty routine looks like this:
Oil cleanse
Foam/cream cleanse
Toner
Essence
Emulsion
Serum/ampoule
Sheet mask
Eye cream
Moisturizer
Sunscreen
Phew, that's a lot of face time to put in each morning! Intimidating as this list may seem, upon taking a closer look, I realized that these steps all come down to four basic principles. Let's break these down to make them a little easier to understand.
Simplified 4-Step DIY K-Beauty Routine
STEP 1: CleansE
Steps 1 and 2 of the traditional 10 are all about purifying the skin. The first involves oil cleansing to remove impurities without drying out the skin, and the second calls for soap cleansing to create a clean, oil-free canvas. In K-Beauty, the oil cleanse is more popular as part of a nighttime routine rather than a morning one, so to keep my routine to four simple steps, I opt for a soap cleanse in the morning and an oil cleanse at night.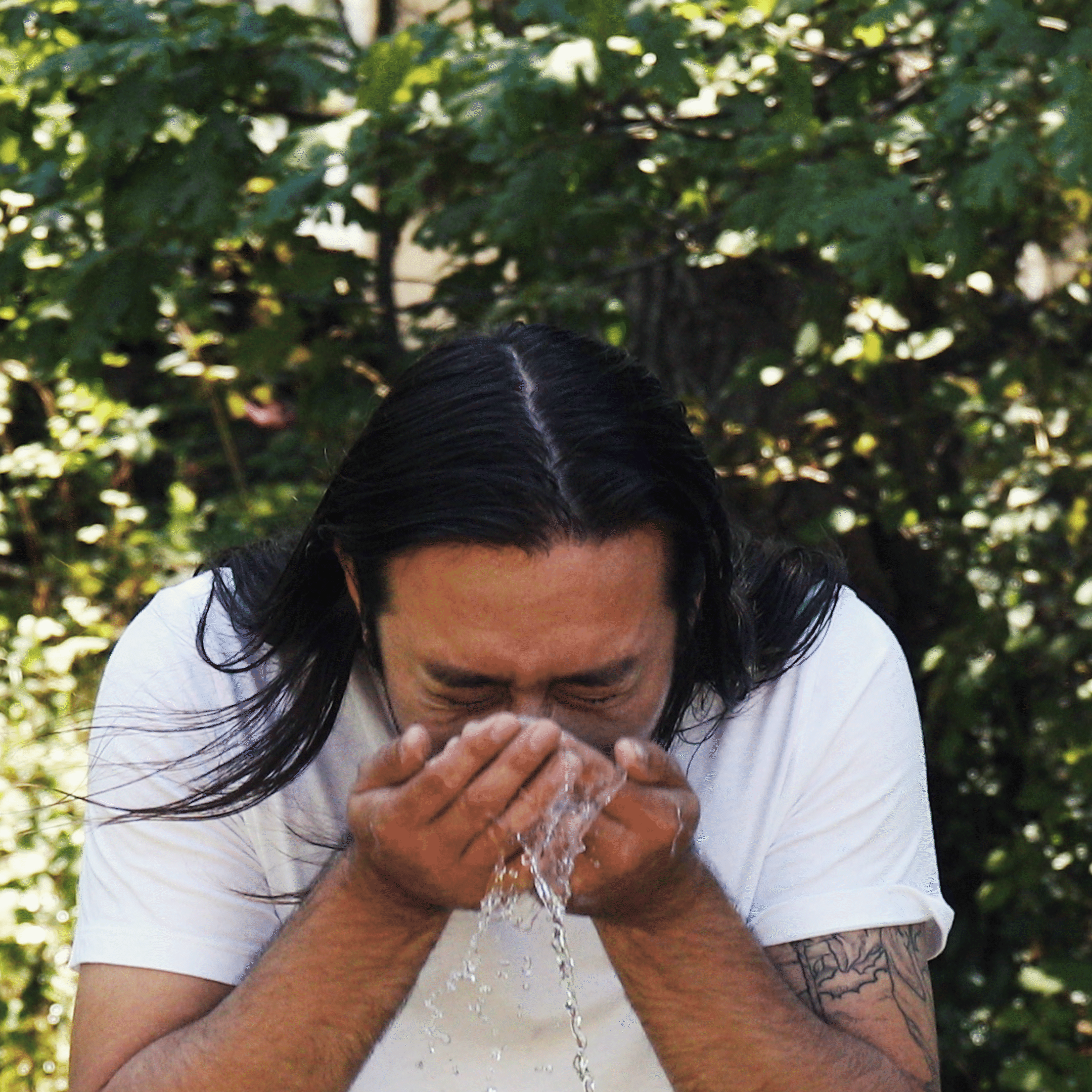 DIY K-Beauty Hack—Day Cleanse with Aloe Vera:
The first standard cleansing step calls for using a foam-based soap or cream cleanser to further rid the skin of impurities while retaining natural moisture. Again, rather than opting for an expensive and complicated specialty product, you can sub in a natural cleanser with aloe vera and castille soap (a common base for K-Beauty cleansers). I like to use our Rose Facial Wash, which also includes calendula and rosemary extracts for added nourishment.
--OR--
DIY K-Beauty Hack—Night Cleanse with Camellia Oil:
We consider learning how to oil cleanse to be a valuable part of any natural skincare routine. Lots of K-Beauty oil cleansers use a base of camellia seed oil, extracted from the Camellia oleifera plant and often called "tea seed oil" due to its close relationship to the species that gives us traditional black, green, and white teas, Camellia sinensis. This non-comedogenic oil has been prized by many cultures for skincare due to its gentle and nourishing properties. There's no need to buy a specialty K-Beauty product for oil cleansing—simply rub a small amount of plain, organic camellia seed oil over the face and let it stand for a few minutes, then rinse with warm water.

Step 2: TonE
Step 3 of the standard 10 calls for the use of a toner, a liquid formulation that is part pH-balancer and part astringent. A toner is intended to remove any remaining impurities or excess skin cells pulled up by the cleansing process, leaving your skin clean and ready to receive moisturizer.

DIY K-Beauty Hack—Tone with Hydrosols:
Hydrosols are water-based plant essences that are created when herbal material is distilled into essential oil. These liquids contain nourishing botanical goodness in much lower concentrations than plant oils and evaporate quickly, making them ideal natural toners. Hydrosols can be easily combined with witch hazel extract for additional cleansing and astringent properties (I like to use 3 parts hydrosol to 1 part witch hazel extract, which I mix in a spray bottle and mist directly onto my skin after cleansing). Many varieties will have beneficial qualities to offer your complexion, but I tend to opt for hydrosols derived from warming ginger in cold weather and cooling cucumber in the summer (both of which are popular in K-Beauty formulations).
Step 3: HydratE
Steps 4 through 9 are all about skin hydration, starting from very lightweight moisturizers and moving towards heavier ones. Essences and emulsions are the lightest of the moisturizers, with fairly thin consistencies infused with botanical extracts that prepare your complexion to face the day, without excess oil and shine. The other categories tend to be thicker and take longer to absorb into the skin, so I like to work one of these into my Step 3 slot during my evening routine.
DIY K-Beauty Hack—Daytime Emulsion with Propolis & Ginseng:
I wanted to create an emulsion of my own using two key K-Beauty ingredients: propolis and ginseng. I combined these extracts with light yet nourishing jojoba oil and moisture-retaining beeswax for hydration, as well as calming chamomile hydrosol (one of my favorite aromas) to achieve the characteristic emulsion consistency. (A note on ginseng: I like to keep this recipe local by using Panax quinquefolius, but you can easily make your own organic extract of traditional Asian "red" ginseng if you prefer!)

K-Beauty Ginseng & Propolis Skin Emulsion Recipe
Yield: Makes about 2 ounces.
Ingredients
Directions
Prepare the oil phase by combining jojoba oil and beeswax in a double boiler over a shallow pot of water. Heat until melted, stirring to combine.
Remove from heat and stir in vitamin E oil.
In a separate double boiler, prepare the water phase by combining hydrosol and extracts.
Over medium heat, bring mixture to a simmer while stirring, then remove from heat and let cool for about 5 minutes.
Pour water phase into a mixing bowl and begin to blend with a hand mixer or emulsion blender while slowly adding in the oil phase in small increments.
Blend combined ingredients until fully emulsified.
Finished product can be stored in a salve jar or glass bottle with a treatment pump for one month in a cool dry area, or up to 2 months in a refrigerator.
--OR--
DIY K-Beauty Hack—Nighttime Deep Moisturizer: Serums, eye creams, and sheet masks tend to be thicker and more concentrated formulations, so I like to use these more nutrient-dense options before bed to give my skin time to fully absorb them. Common K-Beauty ingredients for these products include burdock, calendula, and green tea extracts. And while some of the names may sound odd or scientific (ampoules, anyone?), it's simpler than you think to create your own versions by adding the extracts above into these favorite recipes from our blog:
Step 4: Protect
The last step to the K-Beauty routine is to protect your revitalized complexion from life's everyday wear and tear.

DIY K-Beauty— Opt for Plant-Powered Protection: Depending on how much your skin is exposed to the elements, a creamy lotion layer may suffice here (like our natural skin creams or this popular DIY rosehip moisturizer), or may want to take your precautions up a notch with a natural, mineral-based sunscreen.
Again, the idea behind the 10-Step K-Beauty Routine is to clean, moisturize, and protect the skin. Choose three of your favorite formulas and create a routine around that. Or perhaps save the oil cleanse for later in the day when you have more time, and you can skip the heavy moisturizer while you sleep. Either way, every skin type could use a little pampering. Experiment with your favorite combinations to create a natural routine perfect for you!
Want to Explore other traditional skin routines?
You may also like: