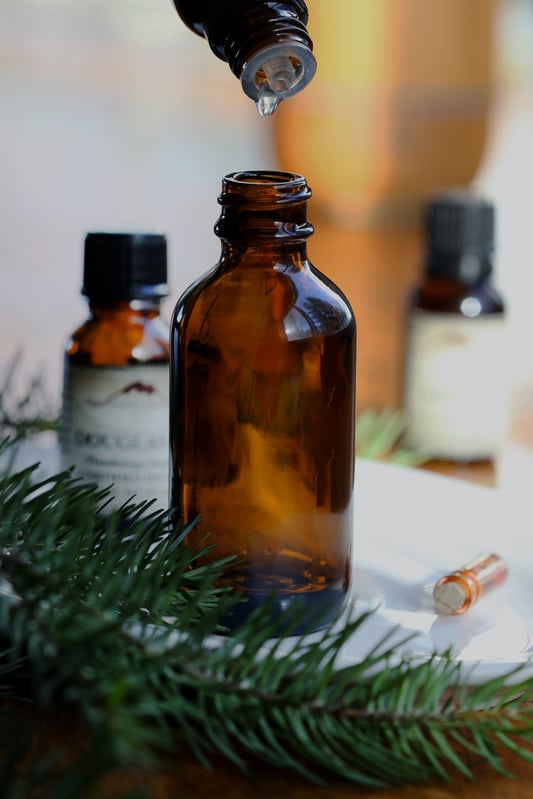 A diffusing essential oil blend is a fun way to spread pleasant aromas throughout any space. Expensive and synthetically perfumed candles can be tempting with their bright colors and familiar aromas of candy canes, apple pie, and evergreen cheer, but diffusing pure essential oils at home or work is a wonderfully natural way to scent a room with seasonal aromas. I hope these holiday-inspired blends bring a smile to your face!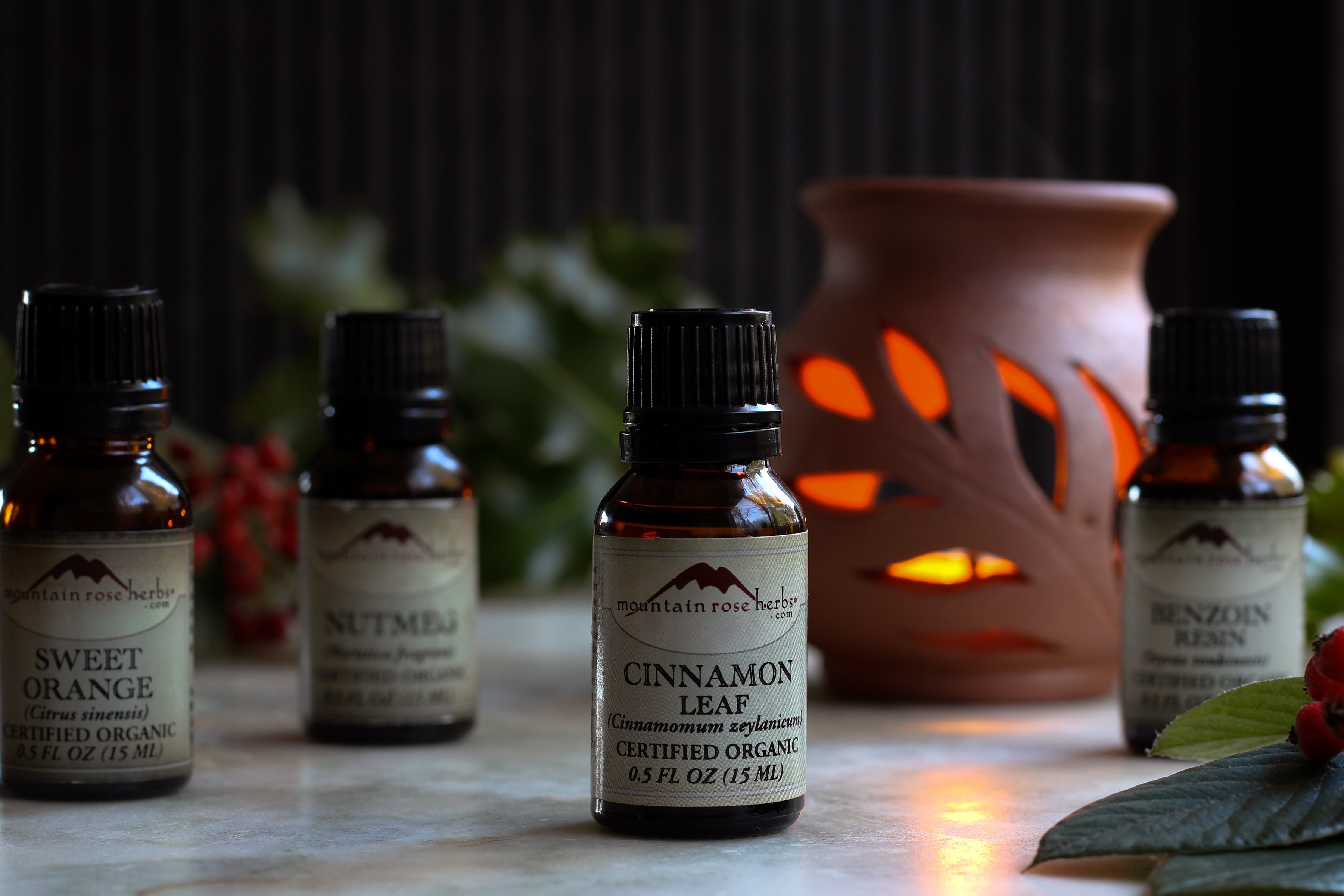 These recipes are specifically created in parts to allow for easy measuring of any size batch. They can be counted in drops or teaspoons, and even sized up to a rather large recipe if needed! Follow the instructions for your diffuser, as different styles will call for slightly different quantities of essential oil. Feel free to experiment with these recipes and make substitutions to fit your personal style!
These recipes are also great to use as inspiration for winter-themed perfume blends, aroma sprays, or to use in fabulous DIY body care recipes for yourself or loved ones. Use our handy Essential Oil Dilution Chart to calculate the right dilution for a skin-safe blend. We always recommend between 1-2% essential oils in any recipe to avoid potential skin irritation.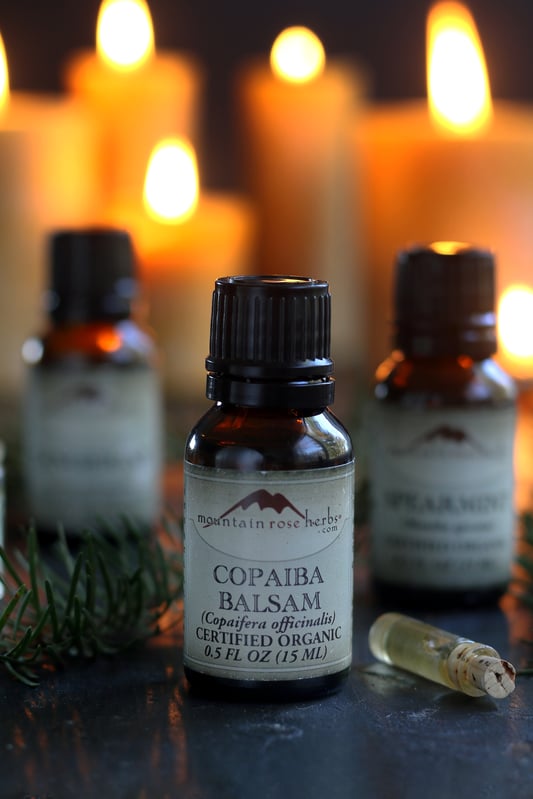 Minty Citrus
Organic tangerine essential oil 6 parts
Organic copaiba balsam essential oil 3 parts
Organic spearmint essential oil 2 parts

Oh, Christmas Tree
(Equal parts)
Organic Douglas fir essential oil 1 part
Organic cyprus essential oil 1 part
Amyris essential oil 1 part


Spiced Cream
Organic sweet orange essential oil 3 parts
Organic nutmeg essential oil 1 part
Organic benzoin oil 1 part
Organic cinnamon leaf essential oil ½ part
Curious About Which Diffuser is Perfect for You?
You May Also Be Interested In: