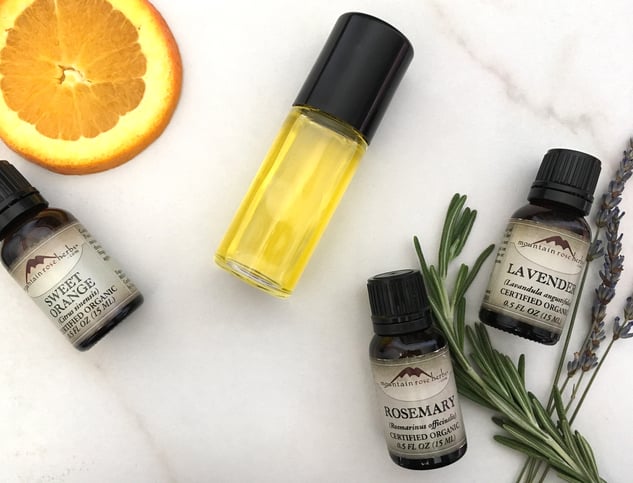 As we near the end of summer, what better way to capture the warming scents than in an organic aroma oil? This easy recipe combines pure organic essential oils with organic jojoba oil for a well-balanced blend. Its warming floral aroma is subtle yet bright, so you can carry the long summer days into the cool autumn.
DIY Summer Aroma Oil Recipe
Ingredients:
Directions:
Carefully drop essential oils into a glass bottle with roll top.
Fill bottle with jojoba oil.
Attach roller top and lid.
Gently roll or invert bottle to mix.
Apply as a personal perfume or sniff the bottle for a quick pick-me-up.
The essential oil blend for this DIY aroma oil was lovingly crafted by Miriam, our Products & Purchasing Specialist. Thank you for the inspiration, Miriam!
looking for another DIY aroma recipe?

You may also like: