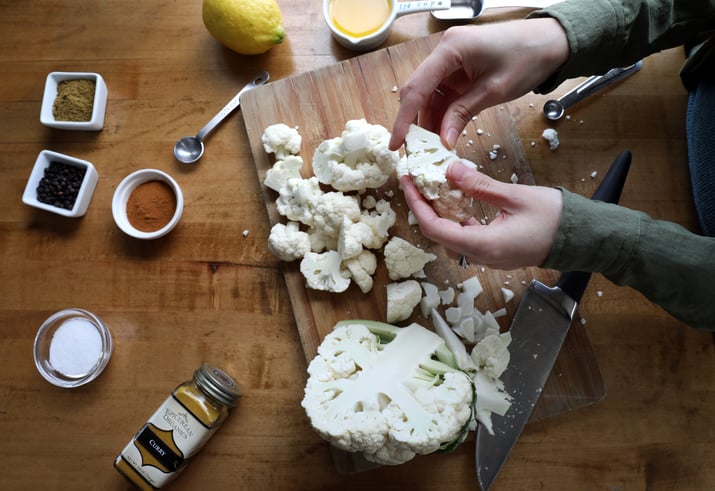 The moment I fell in love with cooking was when I discovered the power of organic spices. I grew up in a house where vegetables were almost always steamed with a bit of salt, pepper, and butter. That being the case, I was not a veggie fan. Of course as I grew older, I learned that I'd have to find a way to enjoy what I knew to be an uninspiring source of nutrients.
Over the years I learned that proper seasoning was key to making delicious and nutritious meals. I experimented with fragrant spices like cumin, cayenne, and cardamom and quickly fell in love with the vibrant flavors often found in Indian cuisine. Cue Mountain Rose Herbs Curry Blend … this stuff changed my life! I found it to be delicious added to soups and curries, homemade dressings, and one of my all-time favorites … crispy curry roasted cauliflower. I'm officially hooked!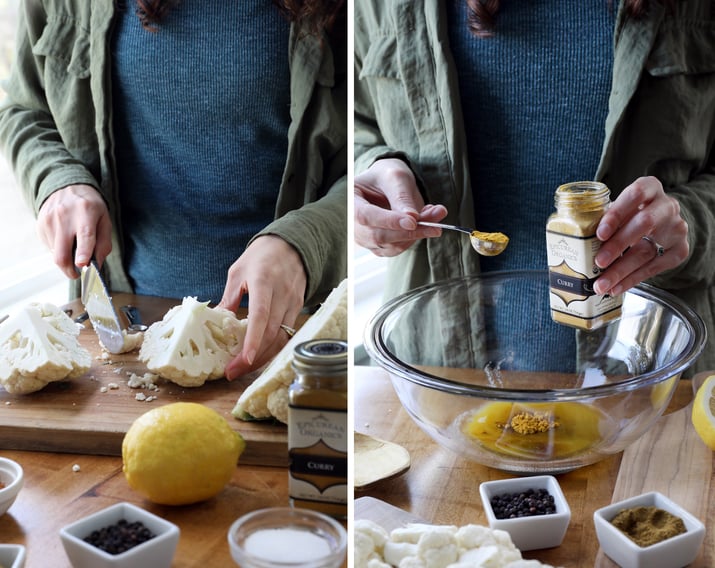 Curry Roasted Cauliflower Recipe
This mouth-watering recipe is vibrant and slightly spicy. It can be enjoyed as a side dish or added to soups, curries, and rice bowls.
Ingredients
Directions
Wash and pat dry cauliflower.
Remove stem from cauliflower and break apart or cut into bite-sized pieces. Set aside.
Preheat oven to 425 degrees.
In a large mixing bowl, combine ghee or oil with lemon juice.
Add spices and mix well to form a liquid paste.
Add cauliflower pieces to the mix and gently mix with a spoon to coat evenly.
Line a baking sheet with parchment paper.
Add cauliflower to the parchment lined baking sheet, leaving about an inch of space between each piece.
Pop in the oven and roast for 20-25 minutes or until you start to see charred bits.
Remove from oven, let cool, and enjoy!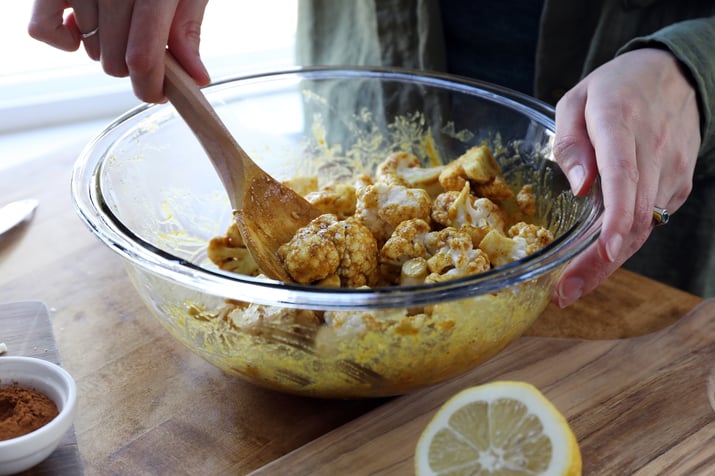 Looking For More Curry-Blend Yumminess?


You may also be interested in: