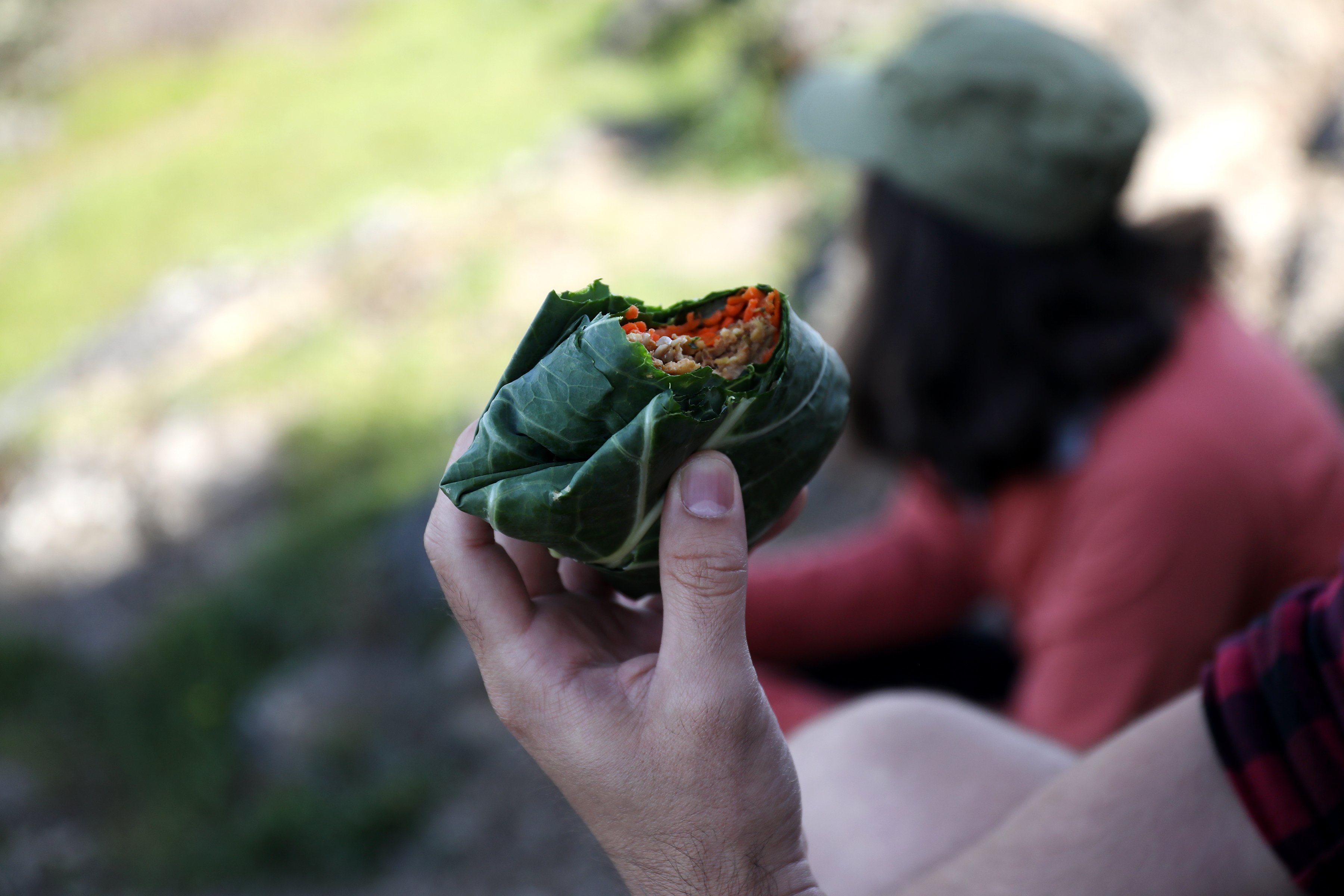 It's not news that many Oregonians love to enrich themselves with good local produce that is sustainably and organically grown. And with the abundance of explorable nature surrounding us, portability is a major plus when choosing healthy snacks to enjoy during a rewarding hike through an old-growth forest or along our scenic coastlines. When preparing your provisions before hitting the trail, Real Live Food Oregon (RLFO) has you covered!
During the summer of 1985, a mom-and-daughter team, Elva and Araina Nevar, formed Real Live Food Oregon in order to bring healthful, nutritious, and portable snacks to their local community and help people make informed decisions about what they put into their bodies. They began with
vegan sushi rolls
, giving the business its original name, Tsunami Sushi.
In 2018, new co-owners Joey Jaraczewski and Andrew Ek (myself!) took the reins to spread this mission of nourishing the mind, body, and spirit to an even wider audience. With the dream of connecting customers and employees to the source of our food, all while helping to build plant-based and organic food systems for the future, we are now making a healthful impact throughout Oregon and parts of Washington state.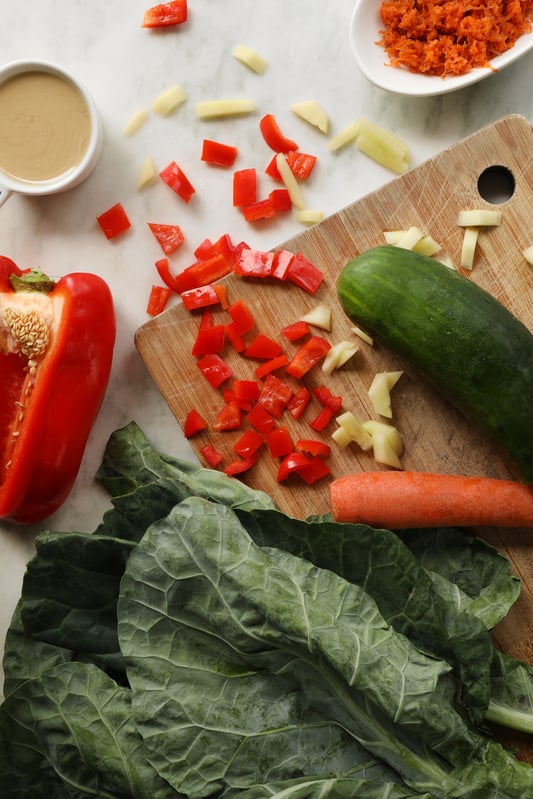 The RLFO team created our line of collard wraps after discovering that other leafy greens like kale and chard didn't hold up as well when bundling up a package of goodness. The baked falafel collard wrap uses Mountain Rose Herbs' exceptional spices to transport customers to unexplored flavor landscapes. Cumin, coriander, and black pepper meld with toasted sesame tahini for a scrumptious and aromatic grab-and-go experience.
With the help of our friends at Mountain Rose Herbs, we are excited to share our healthy and satisfying recipe with readers here in the Pacific Northwest and beyond, so you can make your own plant-based morsels wherever you might be!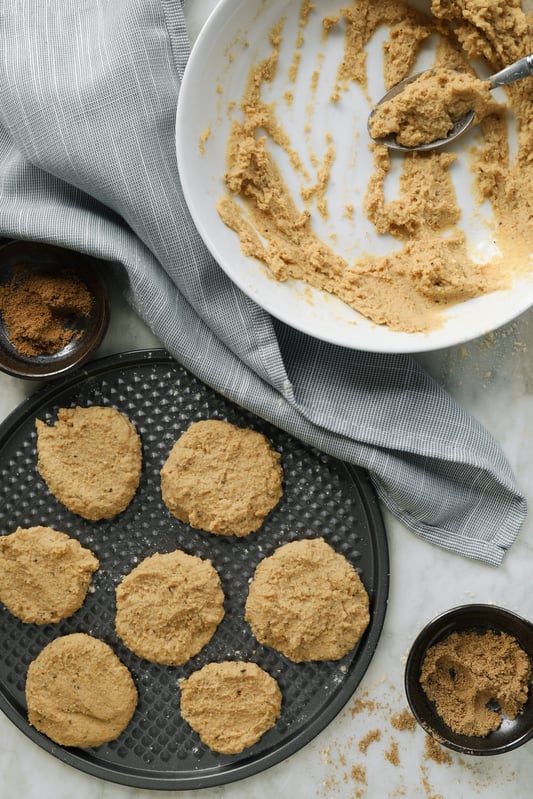 Homemade Vegan Falafel Collard Wraps
Makes 6 wraps.
Ingredients
4 cups canned organic garbanzo beans
3/4 cup organic garbanzo flour
2 1/2 tsp. fine sea salt, divided
2 cups water, divided
3 tsp. organic cumin seed powder
1 1/2 tsp. organic ground black peppercorns
5 oz. organic lemon juice
1 cup organic raw tahini
8 cloves organic garlic
4 1/2 oz. organic sunflower oil
1 bunch organic collard leaves, de-veined
5 organic carrots, shredded
2 organic cucumbers, peeled, seeded, and grated
2 organic red bell peppers, minced
Directions
Filling:
Preheat oven to 350° F.
Rinse and strain canned garbanzo beans, then pulse in a food processor until fine.
Mix together pulsed garbanzo beans, garbanzo flour, 1 1/2 teaspoons salt, and 1 cup water.
Add cumin powder, coriander powder, and ground black pepper. Mix well.
Adjust salt to taste.
Form into flat "cookies" around 2 inches in diameter and arrange on a baking sheet.
Bake for 45 minutes, flipping after 30 minutes.
Remove from oven and allow to cool.
Sauce:
Combine lemon juice, tahini, garlic, and remaining 1 teaspoon salt and 1 cup water in a food processor.
Turn processor on a medium speed. Slowly incorporate sunflower oil and mix until creamy.
Assembly:
On a washed collard leaf, lay out julienned carrots, cucumbers, and bell peppers.
Drizzle with desired amount of tahini sauce and baked falafel filling.
Wrap burrito style and enjoy cold or hot!
Looking for a new way to start your day?
You might also enjoy: